Entertainment
Sian Brooke Content With Family! Says Husband Is 'Mr. Right'
Sian Brooke Content With Family! Says Husband Is 'Mr. Right' The British actress, Sian Brooke beautifully portrayed the role of sleuth's volatile sister Eurus Holmes in the BBC drama Sherlock Holmes. Despite her brutal role, Sian is different than her on-screen character. Sian Brooke is a family woman and cares about her children and partner. But she has kept her personal life low key. Nevertheless, we have found some information about her personal life that you might have been searching for;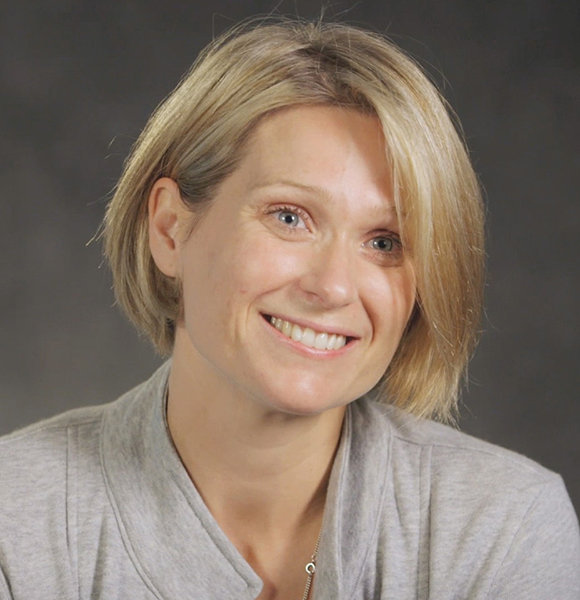 The British actress, Sian Brooke beautifully portrayed the role of sleuth's volatile sister Eurus Holmes in the BBC drama Sherlock Holmes. Despite her brutal role, Sian is different than her on-screen character.
Sian Brooke is a family woman and cares about her children and partner. But she has kept her personal life low key. Nevertheless, we have found some information about her personal life that you might have been searching for; so, let's get started!
Sian Brooke Family Life
Sian joined the Royal Shakespeare Company to play the role of Juliet when she encountered with her husband of eight years for the first time. Sian might be leading her way being single until she met her husband when she was just 24 years of age and claims herself to be lucky to have "Mr. Right" husband.
Sian Brooke got married to her actor and director husband Bill Buckhurst back in 2010. The celebrity couple shares the two adorable sons, Ben (4 )and Archie (2). She lives happily with her small family in Southwest London.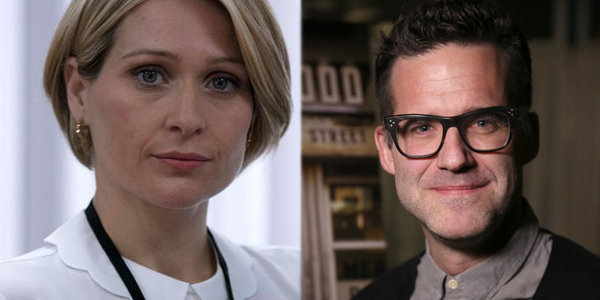 Sian Brooke, her husband, Bill Buckhurst
The actress has also worked with her husband in a feature film, Pond Life directed by him.
Sian expressed the joy of working with her husband in an interview back in September 2017 as,
"It was the first time we'd worked together and really enjoyed it. Hopefully, he'll cast me again if we don't fall out."
Amidst her busy schedule, she takes out time for her family and has taken advantage of technology to be in touch with them. Further, if she cannot have breakfast with them, then she joins her family through Facetime. 
"Wherever I am, I sit down with them while they're having breakfast. So you have this bizarre family. It's like being a 'virtual mother'."
Although Sian was forbidden from telling anyone about her role in Sherlock Holmes, she did tell her husband and parents. But, to explain the regular trips to Wales to friends, she was forced to lie. She confronted her friends that it was a "BBC crime drama" and told about the co-star that "Everybody's new, you won't know anyone."
It's obvious from the way Sian talks about her husband, whom she describes as "one of the good ones," as well as her love for her boys suggest she is undoubtedly happy.
The actress further expressed that her kids are her main priority and her every decision revolves around them.
"There's always this guilt trip of trying to be a mum when you're away working. But I'm also lucky to spend long periods of time with them when I'm not. They are my main priority. Every job choice I make, everything I do and think revolves around them."
Well, the actress seems to have a lovely family which she is enjoying and cherishing along with her flourishing career!
More About Sian Brooke
Born as Sian Phillips, back in 1980 in Lichfield, Staffordshire, England as the youngest of three siblings, Sian is a daughter of a teacher and a policeman. She is known by the name, Sian Brooke in the entertainment industry as she chose a different stage name to avoid any confusion with the veteran Welsh actress Sian Phillips. However, her birthday remains unknown to her fans.
At the age of 11, Sian joined the Lichfield Youth Theatre and later became the member of the National Youth Theatre. She also underwent training to enhance her acting skills at the Royal Academy of Dramatic Art from where she graduated in 2002.
Sian has appeared in many Television series including, All About George, The Fixer, Midsomer Murders, Vexed, Man Down, Lewis, The Moorside, Doctor Foster, and Good Omens among many others. So, with these many performances in the acting industry, she must have accumulated decent net worth. However, she has not disclosed about the amount of her net worth yet.