Entertainment
How Much Is Simply Nailogical Net Worth? Her Real Job, Married Status
Simply Nailogical is one of the biggest nail related YouTube channels in the world...Cristine runs this channel, along with one more channel...has a net worth of around $4 million as of...is 31 years of age as of...the details about her dad and mom are not known...also has a day job other than her YouTube career...birthday falls on...went through weight loss and...is not married, but is in a relationship with her boyfriend...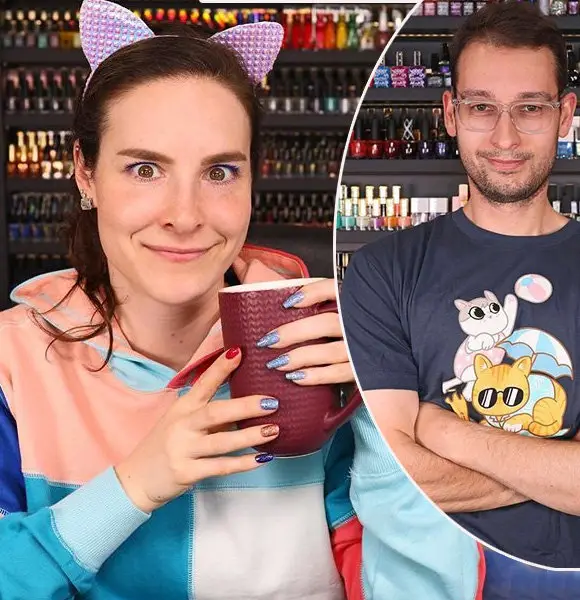 Simply Nailogical is a YouTube content creator and Instagram phenomenon who has been in the nail art trend from long before it became famous. And her dedication paid off as she has become one of the most popular content creators on YouTube when it comes to all things nail.
But how much more do you know about this YouTuber except for her contents? Find out her net worth, and her dating life as well, below!
Simply Nailogical: Net Worth And Earnings
Simply Nailogical's real name is Cristine Raquel Rotenberg. She started her YouTube channel on 4th June 2014, effectively making her one of the first people on YouTube to venture on the path of nail art.
Cristine's primary source of income is her channel, and it does a pretty good job of giving her a decent income figure. Channel Simply Nailogical, which has 7.48 million subscribers, earns $5.8 thousand to $93.6 thousand a month, which converts into $70.2 thousand to $1.1 million yearly income.
Another YouTuber:- How Much Is Zoe Sugg Net Worth? Her Age, Height, Boyfriend
She also has a second channel named Simply Not Logical, with 2.81 million subscribers. This channel makes $1.1 thousand to $17.3 thousand per month. The said amount, when converted to a yearly amount, results in $13 thousand to $207.6 thousand annual income.
Further, she earns extra dollars from the sales of her nail polish collection at HoloTaco.com. 
Other than the channel, she earns a few additional bucks from her merch sales. She has her unisex t-shirt collection at CrowdMade.com.
Now, let's move away from her YouTube work and focus on her another job. Cristine is a talented individual and works as a crime statistics analyst for the Canadian government. She does this when she is not busy making nail tutorials for her channel.
All this work has raised Cristine's net worth to a whopping $4 million as of November 2019, making her one of the richest YouTubers in the world.
Is Cristine Married?
To answer the immediate question - No. Cristine is not married. However, she is involved with her boyfriend, Ben Mazowita, whom she met in around 2012.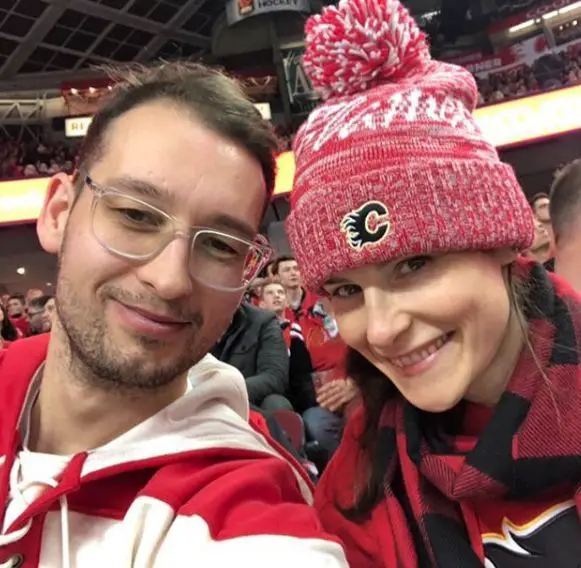 Cristine Rotenberg with boyfriend Ben Mazowita at a hockey game in January 2019 (Photo: Ben Mazowita's Instagram)
Their love story started after their first meeting at college. And, the grad school sweethearts have been dating ever since.
Ben is also a YouTuber and has his channel named Simply Benlogical. However, he also is a crime statistics analyst and works alongside Cristine.
You Might Also Like:- Who is Belle Delphine? What Happened To Her, Where is She Now?
The couple lives together and loves to go out shopping and to movies. And they have two cats, who have their personal Instagram.
Interesting Facts: Age, Height
Cristine Rotenberg's birthday falls on 17th October, and her birth year is 1988.
She has a Master's degree in Sociology, with a specialization in criminology.
The YouTuber grew up alongside her sister Jenny Rotenberg in Toronto, Canada.
Cristine has tried her hand in acting. She appeared in Furby and Fib Finder commercials, but her mom made her quit acting when she was 13.
She once joked on Twitter that the reason she went through weight loss was that she drank tea. However, she cleared up her joke about losing weight in the same thread. She weighs around 50 kgs.
The Canadian YouTube star stands 5 feet 4 inches or 1.62 meters tall.