Snowbird Brown, full name Amora Snowbird Brown, is the reality star of Discovery Channel show...hus, it was no surprise when the audience got interested in her teeth...While Snowbird has remained mum about her personal life...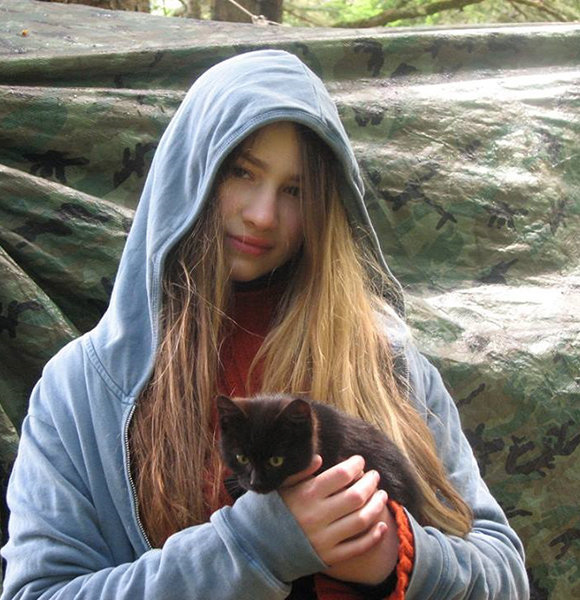 Reality star Snowbird Brown features in the Discovery Channel show, Alaskan Bush People. The show follows Snowbird along with her family as they live their lives away from the humdrum of urban life, in the Alaskan wilderness.
She has been part of the show since its inception to the ninth season, which premiered on 3rd March 2019.
Are Snowbird's Teeth Real?
As a reality star, Snowbird grew up in front of the audience. Naturally, people want an insight into each aspect of her life.
Thus, it was no surprise when the audience got interested in her teeth. It so happened that when her baby teeth got replaced, the new set of teeth weren't perfect. The upper set was misaligned. Due to which, Snowbird used to hide her teeth while taking pictures.
Celeb With Teeth Troubles:- Sean Couturier Stats That Cost Him Teeth; The 'Gaps' Affecting Dating Life?
As a family-focused on natural living, the reality star had the same condition for the longest time. But, in 2015, Snowbird appeared with what seemed like medically fixed teeth.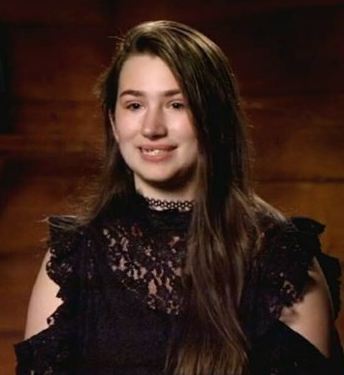 Snowbird Brown's misaligned teeth before treatment (Photo: answersafrica.com)
Although she didn't reveal about her orthodontic procedure, her new smile with a set of perfect teeth hinted about the treatment.
Boyfriend Details
Despite being a TV personality, Snowbird has managed to keep her boyfriend details private. Maybe she wants some part of her life to remain hidden from the public.
While she has remained mum about her personal life, her fellow reality star siblings Noah Brown and Gabe Brown got married to their long-time girlfriends in 2018. Maybe, Snowbird will take a hint or two from her brothers' public relationships and reveal about her boyfriend soon.
Snowbird's Net Worth
Snowbird was already a star, before her birth, courtesy of her parents' celebrity status. As she was the only daughter of her reality star parents - Billy Brown and Ami Brown - at the time of her delivery, Snowbird was quite a sensation.
Explore American Reality Star:- LeeAnne Locken Husband, Net Worth, Height, Now
The reality star's source of income has been her family reality show from the start. She reportedly makes a salary of $60K per year, which adds up to her $1 million net worth.
With her appearance in season nine of running, it is safe to say her net worth will continue to reach a higher height.
Age And Parents Info
Born on 18 November 1994, Snowbird, full name Amora Snowbird Brown, is 24 years old. She is one of five siblings, whose names are Joshua Brown, Solomon Brown, Gabriel Brown, Rain Brown and Noah Brown.
The parents of five children, Billy and Ami, have quite a story. They reportedly got married in 1979, while the former was 26 and the latter was 15. The unusual pair's romance has seen it all from the upbringing of five children in the wild to a health scare in old ages.
For You:- Meet Maya Wiley Loving Family With Husband; Age & Parents Info
Well, Snowbirds' father got hospitalized due to an upper respiratory infection in October 2018, and her mom fought her stage three cancer diagnosis in 2019.
Despite the struggles, the reality star's parents have remained strong together as they returned for season nine of their signature show in 2019.