Entertainment
Did Sofia Vassilieva Get Cancer Or Just A Hard Worker? Her Status Now
Did Sofia Vassilieva Get Cancer Or Just A Hard Worker? Her Status Now. There are only a few who have dared to undergo a drastic physical change for their roles in movies. Among those heroes, we are here to talk about one, in particular, Sofia Vassilieva.
Hollywood is home to the most amazing and talented actors and actresses. But not all artist has the dedication to go through extreme physical change for the sake of their role on-screen.
There are only a few who have dared to undergo a drastic physical change for their roles in movies. Among those heroes, one actor - in particular - is Sofia Vassilieva.
The actress has not only been able to woo everyone with her exceptional acting skills but also managed to gain an immense appreciation for her passion for acting. If you want to know more about Sofia Vassilieva and her dedication towards acting, then scroll down.
Is Sofia Vassilieva a Cancer Survivor or Just a Hard Worker?
Sofia Vassilieva rose to fame for playing an exceptionally realistic cancer patient, Kate, in the 2009 movie, My Sister's Keeper. She played opposite the very famous Cameron Diaz. Sofia portrayed the role of a dying leukemia patient and underwent a drastic transformation for the part when she was only fifteen.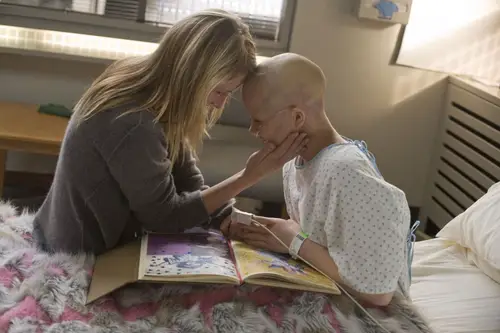 Sofia as Kate in the 2009 movie My Sister's Keeper (Photo: Pinterest)
Not all teenager can commit to that level! The role was first given to Dakota Fanning, but she lost that to Sofia as Dakota refused to shave her head.
Fake Cancer:- Brooks Ayers Age 51 Married Again, New Wife & Fake Cancer Talks
The actress shaved her head and eyebrows and did pale makeup to make her role more convincing. 
"Of course, of course, your hair is so much of who you are. There was concern about whether my head was going to be round or lumpy. Up until the point I shaved it, I was hysterical." 
The actress shared what it's like off-camera while you are prepared to play a cancer patient in an interview.
"You see yourself in the mirror and it just hits you. Off camera, in some of the toughest scenes, I'd be crying hysterically between every take. I was like, 'I can't do this.' And Nick Cassavetes would be like, 'OK, you know what? You can.' And off we'd go. That was the journey for me, that ridiculous balance of letting go and then being scared to my wit's end."
For her role, Sofia visited many cancer hospitals to meet teenage cancer patients. She donated her hair to make the wig for cancer patients, and she even became an honorary ambassador for "Stand Up to Cancer." It is a charitable program of the Entertainment Industry Foundation.
"We were doing the screen test. It was just the beginning of it all. I came back to the trailer and I was hysterical. It is so hard to see yourself like that and envision people going through that.
The two on-screen siblings, Cameron and Sofia, were able to make millions cry their hearts out through that movie.
It has been nine years since the movie was released. Now the actress has grown up beautifully and can be seen in some fantastic projects.
More Roles, More Experiments
Sofia playing a cancer patient was one of the many characters she has portrayed flawlessly. She is known to experiment with her roles and explore deep inside the psychology of her character before playing it. 
In 2016, she performed the role of a pregnant woman named Jenna Polly in one of the episodes of TV series, Notorious. In the 2016 episode titled Missing, Sofia put on a fake belly to look pregnant, and she did her job correctly.
Pregnant & Expecting:- Eliza Dushku Is Pregnant; Expecting First Baby With Husband Peter
Further, Sofia also appeared in the second season of the Superhero TV series, Black Lightning. In the show - which stars notable actors like Cress Williams, Nafessa Williams, Christine Adams, Krondon, and more - Sofia made her entry in season 2 as the hero, Looker.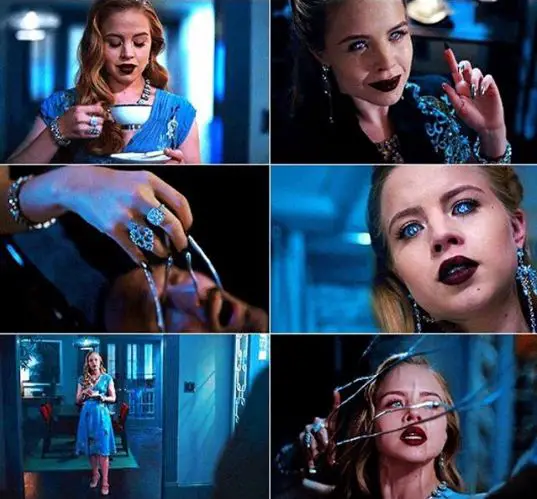 Sofia appears as Looker in the second season of Black Lightning in 2019 (Photo: Sofia Vassilieva's Instagram)
Fighting alongside other superheroes, Sofia is bringing an end to injustice and crimes.
Mark Ruffalo's Wife:- Sunrise Coigney Wiki-Like Bio Including Her Married Life! Her Family With Superhero Husband Is A Feast To The Eyes
Moreover, she has also been a part of some other incredible series like Stalker, Lucifer, Notorious, Training Day, Supergirl, and Criminal Minds. And even now, Sofia is not scared to take challenging roles should the script demand it. 
For a 26-year-old, Sofia has an impressive net worth of $2 million.