Entertainment
Sophia Lillis Wiki: Birthday, Age, Height and Things You Might Want to Know Of The 'It' Actress
Sophia Lillis Wiki: Birthday, Age, Height and Things You Might Want to Know Of The 'It' Actress. There are many young talents like Lizzy Greene, Yara Shahidi, who have been paving the road to success from a very young age. Making way to the list of such talented people is the actress, Sophia Lillis who has successfully won hearts of the audience with her sheer acting skills. Let's talk more about her today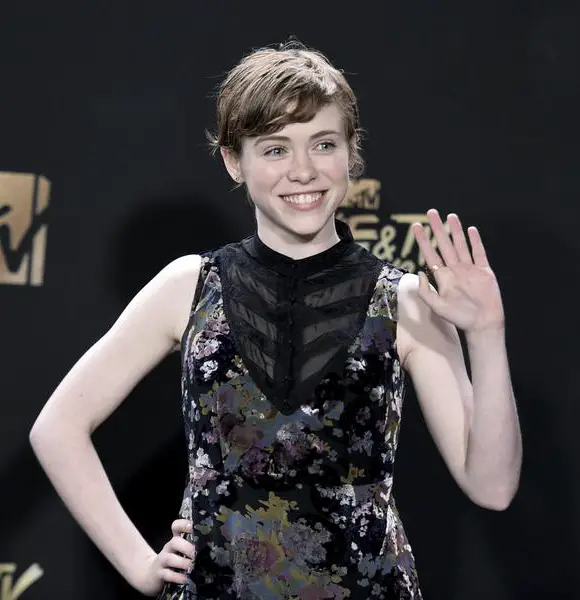 Age is just a number, for talent isn't based on somebody's age. There are many young talents like Lizzy Greene, Yara Shahidi, who have been paving the road to success from a very young age.
Making way to the list of such talented people is actress Sophia Lillis, who has successfully won hearts of the audience with her sheer acting skills.
Today, let's find out more about this young star, including information about her past as well as her upcoming projects for 2017.
Sophia Lillis' Movie Projects From the Beginning of her Career Till 2017:
Being just 5ft in height and 15 years of age, Sophis defines the statement 'small package big explosion' to its very best. Lillis began her career on the big screen working for "A Midsummer Night's Dream" in 2014, but before that, she also worked in the short film "The Lipstick Stain."
After drawing the attention of the audience in 2014, she further landed on the 2016's indie feature '37.' However, Sophia Lillis rose to fame after she got cast as Beverly for the upcoming horror movie "IT."
The movie is an adaption of the classic horror novel by Stephen King. So far, the film has become one of the most awaited movies, as it includes a group of losers named as "the losers club," where Sophia Lillis is the sole female girl member of the close-knit club.
As per the novel, Beverly makes a bond with one of the members of the club, which lasts into their adult life.  
Caption: A look at It: Sophia Lillis will be portraying the role as Beverly in the class horror novel adaptation "IT." (Published on July 27, 2017)
Talking with Rolling Stones about the young star's experience working in the horror movie, she shared about the scary scenes,
"We actually weren't allowed to see him until our scenes, because we wanted the horror to be real,"
Lillis recalled,
"Everyone had different reactions, but all of us were like, 'Wow, what did we get ourselves into?' One look at him, and… you know, he's a really scary clown that wants to kill us. I was a little bit shocked,"
Sophia expressed how things turned out to be different with Beverly and Pennywise off screen.
"But then he went up to me afterwards and was like, 'Hi, how's things?' He's really nice, but I didn't know how to react."
Well, Sophia Lillis enjoyed the filming of the movie, and the whole crew is expecting to deliver an experience of thriller and horror to the audience.
Be ready to get scared guys; the movie looks promising!
More about Sophia Lillis!
Born in the year 2002, the rising star, Sophia Lillis celebrates her birthday on February 12. She started her acting career from the short film "The Lipstick Stain." As per wiki sites, she attended Lee Strasberg Theater and Film Institute.
The future big star in the making, Sophia, hasn't bothered to share much about her parents. But as per one of her Instagram post, she has a stepbrother named Philip.
Talking more about this talented actress, she not only enjoys acting but also loves playing the piano, which she learns on the internet. In addition to that, she also enjoys drawing and roller skating.
Coming back to her movie projects, she has appeared in films like A Midsummer's Night (2014), 37 (2016) and IT (2017), which is all set to be in the theater from September 2017.
By the looks of this young talent, she sure will reach the heights of success in the years to come.
Stay with us for the emerging updates on Sophia Lillis!