Sophie Nelisse's French-Canadian descent limited her to speaking only French and her days to make it big in the film industry were...dating life with boyfriend Maxime Gibeault has been nothing short of a story in...suffered a bipolar disorder last summer and was...made her movie debut from the film Monsieur Lazhar for which she won...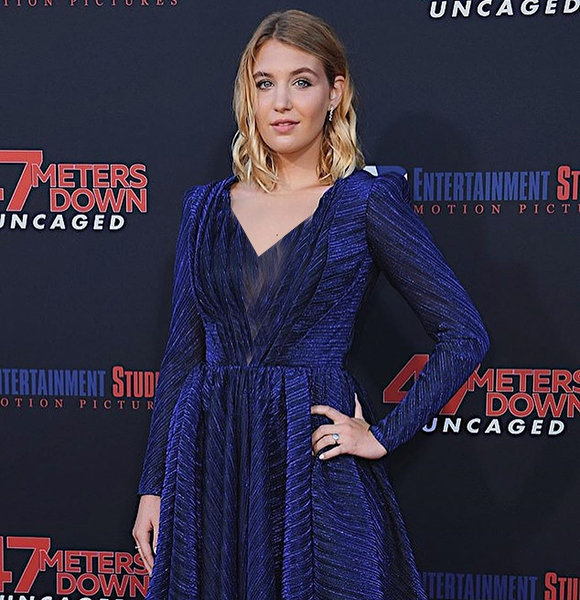 Adapting to the versatile world of acting is a sturdy wall to climb, especially if one is a foreigner to acting in big movies like Sophie Nelisse.
Her French-Canadian descent limited her to speak with a German accent, which made her chances to land a big film slim.
However, she showed eagerness to learn and improve. In a matter of months, she was fluent in English with a German accent. Thus, she was cast in the lead role of the English-Language feature film The Book Thief, and the rest became history.
Dating Boyfriend?
Sophie Nelisse's dating life with boyfriend Maxime Gibeault is straight out of a story from the movies. They had an intense on-off relationship.
Sophie and Maxime first appeared as a couple when they posted a picture together showing off their London trip in 2017. Further, they flaunted their love via posting a cozy picture in a spa together in November of the same year.
As their relationship got older, the couple seemed close together. Surprisingly out of nowhere, there was a twist in their love story. The couple officially announced their separation in February 2018, due to Maxime's mental health issues.
The youngster suffered a bipolar disorder and was desperately in need to look after himself. However, the couple couldn't stay apart, and they reunited after six months of seperation.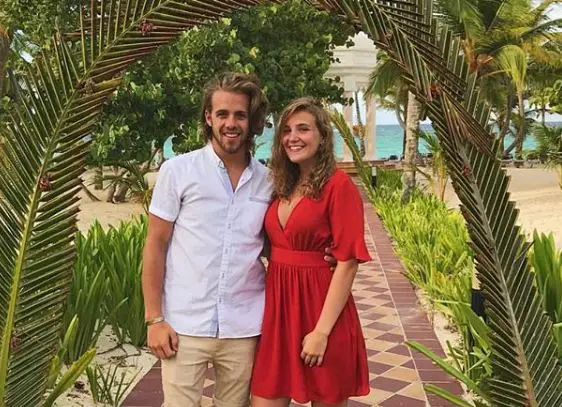 Sophie Nelisse and boyfriend Maxime Gibeault together at Central Park in December 2018 (Photo: Maxime Gibeault's Instagram)
The two officially announced reuniting in November 2018 and look to build up from where they had left.
As of 2019, the pair have kept their romance away from social media. Maybe they want to keep their relationship low-key.
Parents, Family, Height,
Sophie Nelisse - height 5 feet 3 inches (1.6m) - was born in Windsor, Ontario, but moved to Montreal with her family at four.
She was brought up with a brother Vincent Nelisse and sister Isabelle Nelisse by her parents, Hugues Nelisse and Paulina Belhumeur. Growing up, the Canadian actress was serious about her career in gymnastics and also pursued showbiz on the side.
Interesting Story:- Paul Butcher Dating, Gay, Family 
At age 10, she made her movie debut from the film Monsieur Lazhar for which she won Genie and a Jutra award for Best Supporting Actress.
As per her athletic career, the Close actress trained hard for the 2016 Olympics in Rio de Janerio. But, she changed her mind and chose a full-time career in acting instead.
Net Worth From Movies
Sophie Nelisse has come a long way in her career.
After her major break with the 2013 movie, The Book Thief, the 19-year-old gained major traction in the acting job. Post her big break; she worked for more than 15 films in the space of six years.
From the same, she earns a hefty net worth for herself with a median salary of $43K per year. That is not all; As of 2019, she is preparing for two new projects, The Pact and The Kid Detective, which is in its post-production phase.