American country star Sturgill Simpson's life is poetic in the true sense. 
Traumatized by his parents' divorce, he started selling drugs as a high school senior. After getting busted and barely graduating, he went to serve in the navy. 
While serving in Japan and Malaysia, he saw dark stuff which made him a nihilist. Returning from the army, he did odd jobs like waiting tables and working in railroads. One day, he heard Bill Monroe's Wayfaring Stranger on the radio, which woke his childhood interest in music. 
The incident led him to start a local band. However, he seriously started pursuing music when his then-future wife inspired him to follow his passion. Finally, he released his first album High Top Mountain in 2013. 
However, it was his third album, A Sailor's Guide to Earth which brought Sturgill worldwide fame as it won Best Country Album at the 2017 Grammy Award. He is set to release his fourth album in fall of 2019. 
Tour, Net Worth
Sturgill's last tour was in 2017 when he went all out to share his third album, A Sailor's Guide to Earth with his fans. The massive tour took place across the US and Europe.
Maybe, he will treat his fans with a massive spectacle after releasing his fourth album in 2019. According to Sturgill, his upcoming musical offering will be sleazy, steamy rock.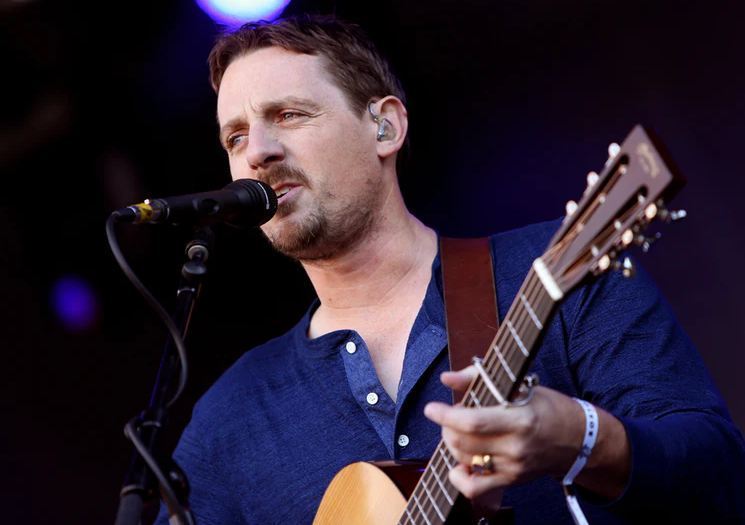 Sturgill Simpson performs for his fans at one of his tours (Photo: bustle.com)
Further, the singer of height 5 feet 10 inches (1.78m) has a direct connection with the audience via his self-titled YouTube channel. With over 70K subscribers, he boasts a monthly average income between $327K - $5.2K from the channel alone. 
Also, he is set to increase his net worth via writing and producing an animated Netflix film titled, Sound & Fury. 
Married Life With Wife
Sturgill and his wife, Sarah Simpson, boast the most romantic love story. After all, she inspired him to pursue music seriously. 
It all began when the pair met at Lexington and developed a romantic dating relationship. Even after the country singer of age 41 moved to Salt Lake City to work in the railroad, she stuck by his side. 
One day while she was visiting him, Sturgill shared his nihilistic thoughts. Then, Sarah insisted him to pursue his passion and finally, when the time was right, the pair quit their jobs and moved to Nashville. Once, Sturgill took his musical gifts seriously; the rest became history. 
Powerhouse Country Singer:- Karen Fairchild and Husband - Major Power Couple in Their Content Married Life!
According to the singer, his 2017 Grammy-winning third album - also nominated for Grammys' Album of the Year, the same year - was a love letter to his son (born in 2014) and wife. 
Pinpointing the exact date when Sturgill and Sarah became husband and wife; it was in 2010. Now, the pair continues to remain couple goals as they raise their family together. 
On the country star's immediate family, Sturgill's father served as the state policeman secretary and also worked as an undercover narcotics in the past. Meanwhile, the Living the Dream star's mother worked as a secretary.