Susan Hennessey is a CNN National Security and Legal Analyst...Susan is married to...The CNN analyst's wedding ceremony was an intimate family affair...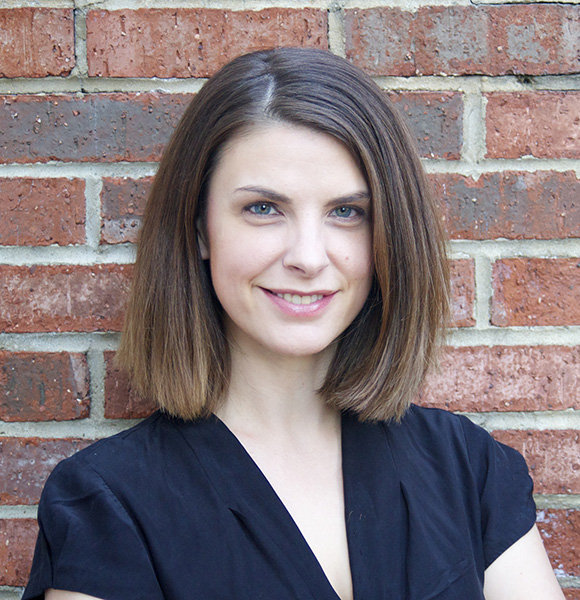 Susan Hennessey is a CNN national security and legal analyst. She works at the Brookings Institution as a senior fellow in National Security in Governance Studies.
Well, her job descriptions don't end there; she is also the executive editor of the Lawfare blog. The talented lady was an attorney in the Office of General Counsel of the National Security Agency.
Susan Hennessey Bio
Susan, who celebrates her birthday on 29th August, was born in 1985.
The 33-year-old's parents are based in Sacramento, California. Besides, the CNN analyst, her mother Mary Grad and father Christopher Klein boast two daughters, namely, Molly and Helen.
Equally Talented TV Host In Our Vault:- KVUE Quita Culpepper Bio, Age, Husband
It was her family's support, which led Susan to excel academically.
Well, she went to the University of California, Los Angeles to study, Italian studies. After finishing her bachelor's degree, she managed to get into the Ivy League Institution, Havard University. Then, the CNN analyst managed to get a Juris Doctor's degree from Harvard Law School.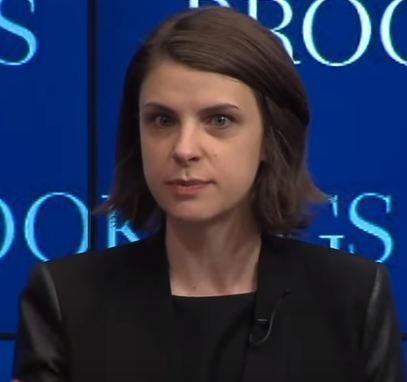 Susan Hennessey reacts as she speaks on Trump's National security by instinct instead of expertise on 27th April 2017 at Brookings Institution (Photo: Brookings Institution's YouTube)
Now, Susan earns an average salary of $62K - $67K as the CNN analyst salary. Also, her net worth gains feet she as an annual earning of $54,339 comes from her executive editor position at Lawfare blog.
Add to that; she is also an adjunct faculty of Georgetown University, who teaches STIA 420: Cybersecurity Conflict and Policy.
Married Life
Susan is married to Brendan Hennessey since 20th June 2009. She fell head over heels in love with the Italian studies professor at Colby College and couldn't wait till her studies completed at Harvard Law School. Thus, she tied the knot as a third-year law student.
The CNN analyst's wedding ceremony was an intimate family affair held at Point Reyes Station, California. Susan's sister Molly acted as the matron of honor, while her other sibling, Helen, served as the bridesmaid.
Well, her husband's side of the family was also equally involved in the wedding ceremony. Brendan's nieces Isabella and Madeleine Hennessey were the flower girls while his brother Christopher was best man. Also, Brendan's nephew, John Cutler played the role of ring bearer.
Also Explore:- Galen Hooks Husband, Parents, Height, Net Worth
Post the ceremony; the newly married couple flew to Phuket, Thailand, for honeymoon. Well, they started living in Cambridge, Mass as a husband and wife.
Like Susan, her husband is also academically inclined. He completed his bachelor's degree from University of Wisconsin in Madison. Then, Brendon managed to get a degree in Romance Languages from the University of Notre Dame.
Well, he didn't stop at a master's degree, Susan's husband earned the doctor of Philosophy in Italian from the University of California in Los Angeles. Maybe, it was their UCLA and Italian studies connection that brought them together.
No matter what brought them together, the pair continue to share a loving relationship. The Haward Law alum mentions her husband while engaging with Twitterati. In 2016, she replied to one Twitter follower that her husband is from Concord.