Reality television star, Suzie Ketcham was a relatively open person until she became a victim of cyberbullying; it made her go into hiding.
The former girlfriend of basketball player Michael Olowokandi, Suzie had some exciting years dating; but the relationship ended in turmoil after nearly a decade of romance.
Learn all about the past affair of Suzie Ketcham along with her professional life and parents details!
Two Kids With Michael Olowokandi; Break Up & Assault Charges
Suzie was previously in a committed relationship with the former basketball player, Michael Olowokandi. The couple first met while attending the Pepperdine University and soon began dating each other.
Dating Girlfriend Or Gay? Craig Parker Married, Dating, Gay, Family
During her senior year in college, Suzie became pregnant with the duo's first child. Later, she became a mother to a second child; however, details of both her kids including their name and gender is kept undisclosed due to privacy issues.
While fans were hoping to see the couple get married, their relationship was crumbling below the surface. In 2001, it came to light that Suzie and her boyfriend - who was a potential candidate to become her husband - had already broken after ten years of dating. But, that wasn't the end of it.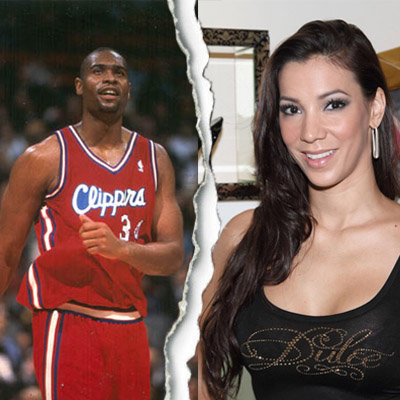 Suzie Ketcham and boyfriend, Michael Olowokandi had broken up by 2001 (Photo: Liverampup.com)
Further, in the same year, it was revealed that Michael had physically assaulted his ex-girlfriend. However, the former basketball center was released on a bail amount of $50,000 when Suzie retracted her statement.
By the time, Michael was dating another girlfriend; whereas, Suzie was reportedly single.
Now, she lives in Miami, Florida, and takes care of her two kids.
Suzie Ketcham's Bio: Parents Details, Nationality, And Net Worth
Born in Summit Jersey in 1978, Suzie - age 41 - has her birthday every year on 20 February. She was raised by her multi-racial parents, her father was an American with Caucasian ethnicity, while her mother was of Chinese descent. Her father died of pancreatic cancer while Suzie was still a young woman.
Similar Tragedy:- Eve Claire Sings On America's Got Talent After Dad Died! A Tribute From Finalist Daughter
Suzie - who possesses an American nationality - rose to fame on the VH1's long-running reality series, Basketball Wives.
An independent woman, Suzie has been working hard to raise her kids and has even accumulated a net worth of $2 million. Although she previously dated Michael Olowokandi - who possesses a net worth of $20 million - Suzie never took a penny from her ex-boyfriend after the breakup, except maybe for child support.