Talitha Eliana Bateman announced herself in the world of entertainment from the CW's hit TV drama series...the sad part is the youngster is more inclined towards her work rather than...was not a surprise to see the Geostorm actress choose a career in...starting off late in acting, the Love, Simon sweetheart made it count in her last eight years of acting in the...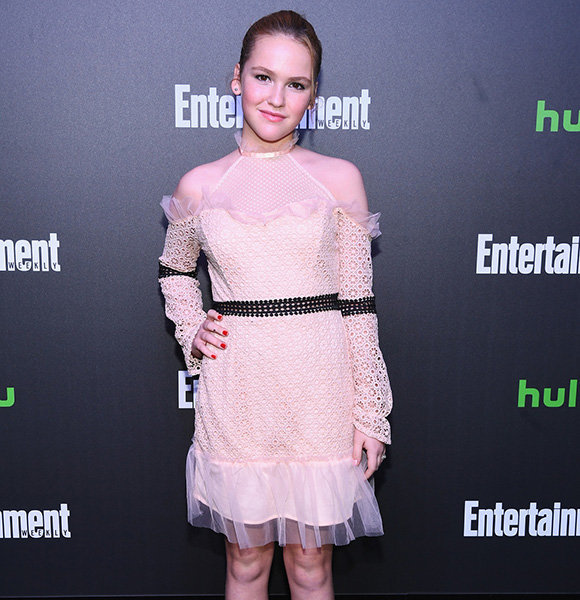 It was not long ago that actress Talitha Eliana Bateman announced her entry in the world of entertainment with the CW's hit TV drama series, Hart of Dixie, in 2011.
But, look where she stands now, the youngster is climbing up the ranks landing roles in every other movie or TV series.
As of 2019, she is ready to hit the TV and theatre screens with two new projects: Countdown and Away. 
Dating Boyfriend?
Most of the boys out there are on a lookout for beautiful and talented women, one such name that perfectly fits the bill is Talitha Bateman.
Established Actor:- Paul Wesley Wife, Divorce, Kids, Net Worth
The 18-year-old stands at a height of 5 feet 2 inches (1.57m) and has a charming face to compliment her stellar body. But, the sad part is the youngster is more inclined towards her work rather than dating a boyfriend.
With a blooming career ahead of her, Talitha is solely focused on her professional career. Apart from that, she spends a lot of time out of acting with her family and seven siblings.
Parents & Siblings
Talitha Bateman is the second youngest child of her parents with seven other siblings; two older sisters called Hannah and Leah, four older brothers named Justin, Alec, Noah E. Bateman, and Judah Bateman, and a little brother, Gabriel Bateman
Growing in a family of ten, it was not a surprise to see the Geostorm actress choose a career in acting as many of her family are involved in the art field.
.While most of her elder siblings did not gain much fame, Talitha and her younger brother Gabriel Bateman took the family name to the next level.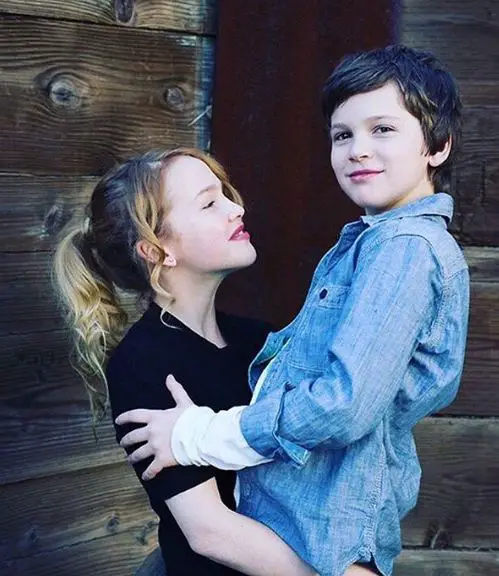 Talitha Eliana Bateman celebrates brother Gabriel Bateman's birthday in September 2019 (Photo: Talitha Bateman's Instagram)
It all began in 2011 when she landed her first acting role in Hart of Dixie. From then onwards, it was always a race to reach the top. Similarly, Talitha also became part of hits like Geostorm, The Middle, Nine Lives, and Annabelle: Creation - which further made her a prominent figure in the industry.
Now, the actress is preparing hard for her upcoming projects and is ready to entertain the audience more with her acting skill set.
Net Worth From Movies
At the age of 18, Talitha Bateman has already cemented her place in the film industry with her uncanny acting skills and ability to understand her screen persona.
Know About:- Jessamyn Duke Married, Lesbian, Net Worth
The Love, Simon sweetheart has made every moment of her last eight years in the acting business count. Similarly, along with the fame of an accomplished actor, Talitha also bags the median salary of $50K from her work.
Though her numbers do not give justice to her workload, the Nine Lives actress has been part of some box office hits like Annabelle: Creation and Love, Simon. With more to come in the near future, Talitha's fame and net worth still has a long way to rise.