Entertainment
Tamara Ecclestone Net Worth Now: Updated Worth Of British Model
Tamara Ecclestone is a British model...also known as the Billion...victim of a high profile burglary...three thieves stole jewelry worth...net worth was reported to be...modeled for brands like... dubbed as "The Diamond Heiress" after she...Croatian model wife...former stockbroker...sold cocaine to an undercover reporter...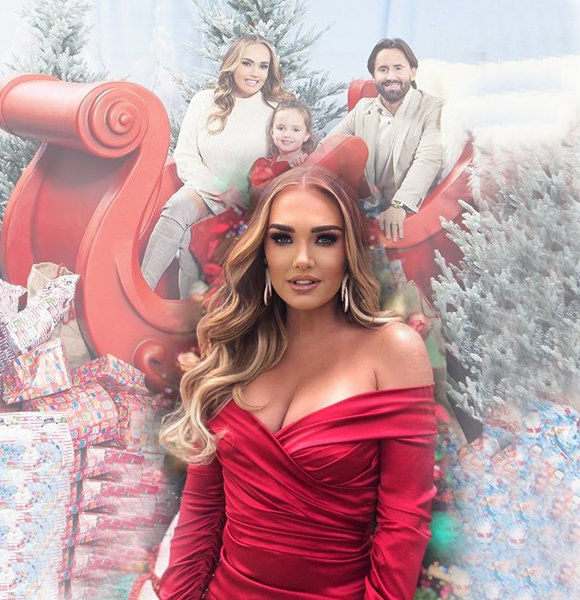 Tamara Ecclestone is a British model, TV personality, and businesswoman. She is also known as the Billion $ girl due to her billionaire parents: Bernie Ecclestone and Slavica Ecclestone. 
The heiress often makes headlines for her extravagant lifestyle, but it is not all fairytale for the young model. Due to her immense wealth, she attracted criminals in her home; three thieves stole jewelry worth $66 million from her $94 million 57-room mansion in Kensington on 13 December 2019. At the time, Tamara was out vacationing with her husband and children.
The thieves broke in during the evening and emptied two safes filled with jewelry from Tamara and her husband's safes. The culprits fled after being discovered by a guard, 50 minutes into the crime. 
The police are yet to make an arrest, but Tamara's father Bernie claimed that it was an inside job.
Net Worth, TV Shows & Business
Tamara's net worth was reported to be $300 million until the robbery. However, the burglary has put a massive dent in her pocket as a fortune of $66 million is not a small sum even to an heiress like her. Meanwhile, her updated net worth is still under review.
Tamara Ecclestone's Father:- Bernie Ecclestone Net Worth & Salary | Updated & Exclusive Facts
But, Tamara could soon catch up with the lost amount as she has various sources of income. She has modeled for brands like Armani and Playboy.
She also has her own TV production company. Further, the heiress has appeared in shows like Tamara Ecclestone: Billion $$ Girl, Tamara's World, and Red Bull Air Race World Series, among other TV productions.
She also owns two hair care companies: SHOW Beauty for adults and Fifi and Friends for kids.
Posed Nude For Playboy
Outside of being known as the billion $ girl, Tamara is best known for her work as a Playboy model. She was dubbed as "The Diamond Heiress" after she was featured as the cover girl in Playboy's May 2013 issue. 
Tamara posed nude while being covered in diamonds for the photo. Sparkling crystals ranging from a tiny size to that of a hefty rock make up the Playboy's signature rabbit logo as she held a giant diamond that was placed conveniently to complete the logo by acting as its eye.
Family: Parents, Sibling
Tamara was born to Bernie Ecclestone, the Formula One billionaire, and his former Croatian model wife, Slavica Ecclestone. Her parents were married for nearly twenty-five years since 17 July 1984. Unfortunately, the couple divorced on 11 March 2009. Bernie's divorce is the world's 4th most expensive divorce. It cost the Formula One legend $1.2 billion.
Both of Tamara's parents are billionaires. Her father is worth $3.2 billion, and her mother is worth $1.2 billion.
The heiress also has a sister named Petra Ecclestone - who is a model, socialite, and fashion designer. Petra's net worth is reported to be $400 million. 
Married Life With Husband; Children
Tamara has been married to Jay Rutland since 11th June 2013. The couple's wedding - held on the French Riviera - had made headlines for its extravagance. The three-day celebration cost an estimated  $10.5 million, which she paid for herself.
The hotel rooms alone cost $900k, and mind-boggling  $5.25 million were paid for the singers, including Elton John and Mark Ronson. 
About Mark Ronson:- Musician Mark Ronson's Wife Josephine de La Baume Files for Divorce Ending Married Life of Five years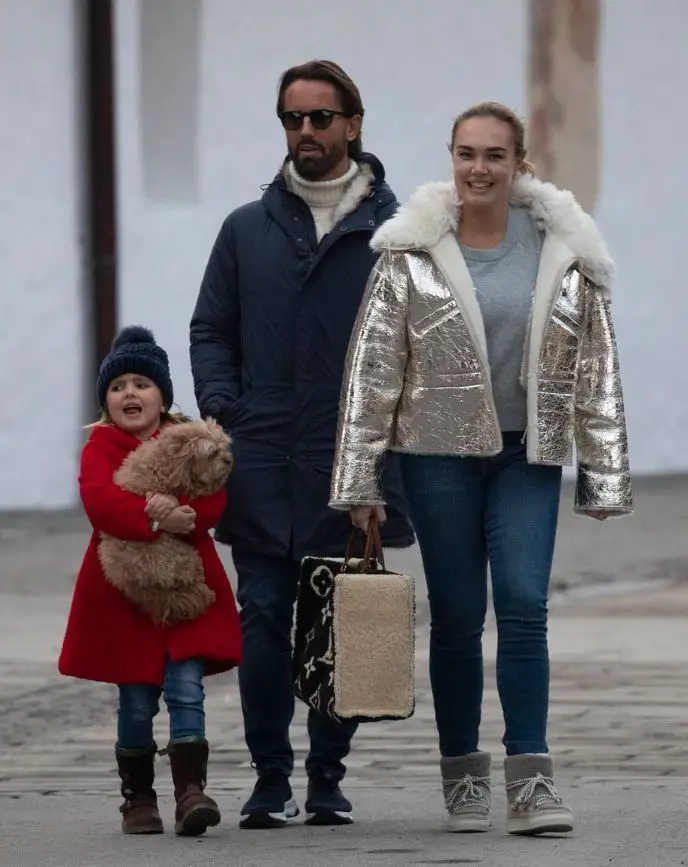 Tamara Ecclestone with her husband Jay Rutland and daughter Sofia Ecclestone Rutland in December 2019 (Photo: Nick Edwards)
The two had a daughter Sofia Ecclestone Rutland in March 2014 and are happily married as of December 2019.
Who Is Tamara's Husband, Jay Rutland?
Jay Rutland (born: 11 March 1981) is a businessman and entrepreneur from Essex. He serves as the company director of Bigrate Business Developments, Ltd. - a company that operates with management consulting services.
Formerly, he was a stockbroker but had made headlines after getting caught up in a sting operation in 2002. Apparently, he sold cocaine to an undercover reporter. Further, he was banned by the Financial Services Authority after he was found using inside information to boost sales of shares.
Jay also came under public scrutiny when he was accused of assisting drug baron James Tarrant flee abroad in 2016. He was later freed of the charges due to a lack of evidence.
Jay's net worth is reported to be $50 million.
Interesting Facts
Tamara was born on 28th June 1984 in Milan, Italy.

Her husband, Jay had to sign a contract that denied him any finance split in case of a divorce.