Entertainment
Terrell Davis Got Divorce Papers From Wife; Worked It Out Or Agreed To Let Go?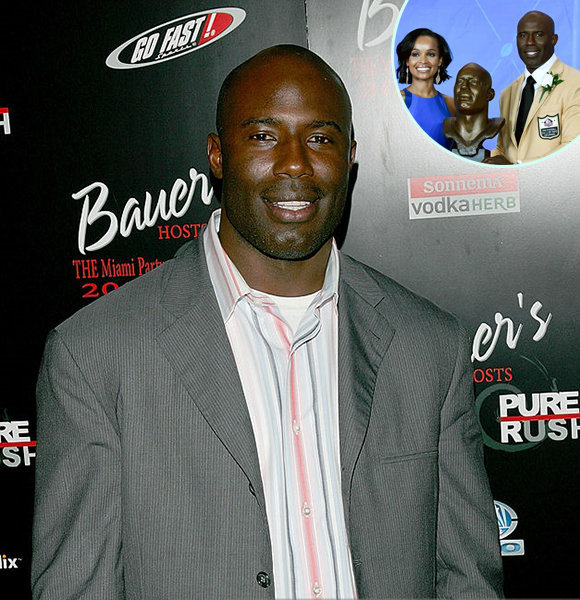 It feels terrible when the love of your life tries to separate from you. Terrell Davis was in this scenario when his wife filed for divorce.
The tragedy had devastated Terrell, but what happened after that? Did they go their separate ways or make peace? Keep scrolling to find out!
Terrell Davis's Divorce With His Wife
Terrell is married to an amazing actor and runner-up of Miss USA 2006, Tamiko Nash Davis. Terrell and his wife got married in September 2009. 
The pair wanted an intimate wedding, so they had their beautiful ceremony in Coto De Caza with their close ones.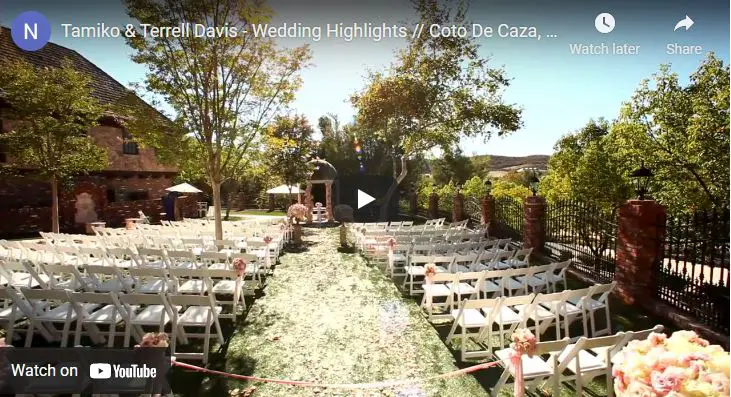 Highlights of Terrell Davis and Tamiko Nash's wedding ceremony. (Source: YouTube) 
The couple is blessed with three children, two sons and one daughter.
Terrell and his wife were having a great married life until, in 2016, their married life hit rock bottom. Then, everyone thought of them as a power couple, but they were shocked to learn that Tamiko filed for divorce in L.A. County Superior Court. 
Explore: Beautiful Sports Reporter Jenny Dell's Wedding: Who is She Married to? Get Acquainted with Her Husband
According to the TMZ, Tamiko cited irreconcilable differences as the reason for their divorce. Additionally, she demanded joint legal and physical custody along with spousal support. 
The news about the divorce surfaced in the media and left their fans heartbroken. But, later, they came out as an exception!
As per sources, they didn't get a divorce. However, the couple became more close.
After the situation they have gone through, both of them are seen flaunting their love on social media.
In August 2017, Terrell uploaded an adorable video with his wife Tamiko via his Instagram, expressing volumes of their love.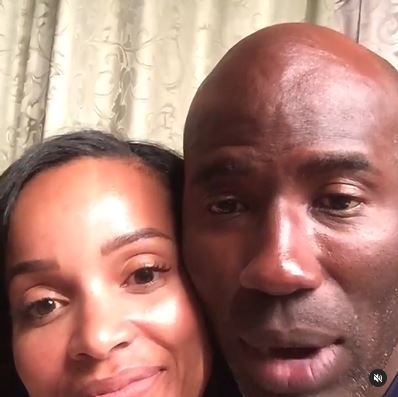 Terrell and Tamiko share a good relationship. (Source: Instagram)
In the same month, Terrell was honored with Pro Football Hall of Fame status in Canton, Ohio, and not to mention, his wife and kids were present at the event to support the talented football player. 
Know About: Who is Michelle Beisner Married to? Get Acquainted With Her Boyfriend Turned Husband, Dating?
On August 6, 2017, Terrell posted a picture of the happy family during the event of his honor on his Instagram with a beautiful caption that said,
" We have a new member of the family. Couldn't have pictured a more perfect night. "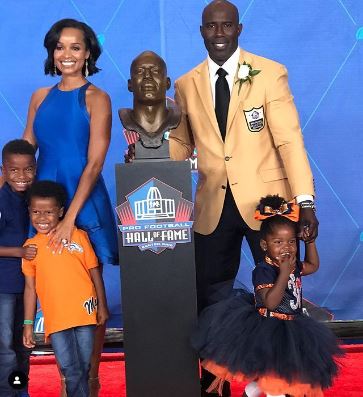 Terrell with his family. (Source: Instagram)
Terrel and Tamiko have a happy life together and are raising their children after their settlement. The couple is inseparable. Although they have been through many ups and downs, they always supported each other no matter what.
Terrell Davis's Career
Terrell was born on  October 28, 1972, in California to nurse Kateree Davis, a mother of eight children and father Joe Davis.
Terrell was named MVP of Super Bowl XXXIII with the Denver Broncos. Davis was a three-time Pro Bowl selection, but he retired with 7,607 career rushing yards and 65 touchdowns. 
He bagged back-to-back victory in Super Bowls with John Elway and the Denver Broncos in 1997 and 1998, when he was one of few players in the NFL to rush over 2,000 yards in a single season.
Learn More: Hot Television Personality Melissa Stark Returns to TV on NFL! Thanks to Her Husband And Children!
He is also a co-founder of a water brand name DEFY. 
According to Celebrity Net Worth, the former NFL star has accumulated a net worth of $10 million with his hard work and dedication. 
As of now, he has been living a peaceful life with his family. 
Stay tuned to get more updates on Terrell Davis.