Entertainment
Tia Mowry Reveals How She Achieved Weight Loss With Her Diet! Also Talks How She First Met Husband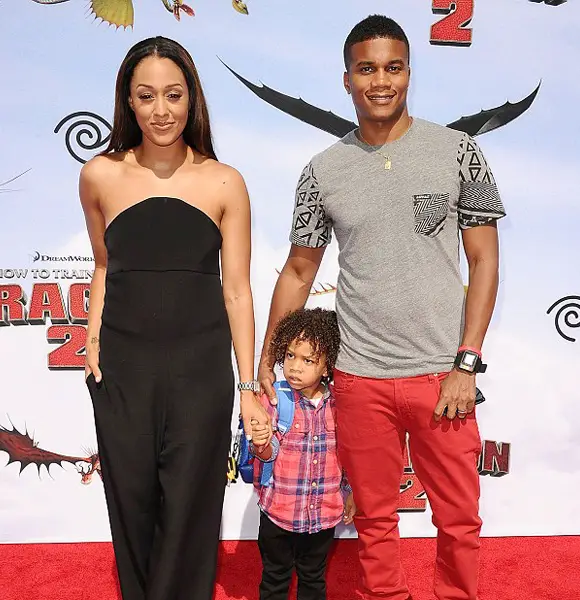 Tia Mowry gets widely recognized for her role as Tia Landry on the ABC/WB sitcom "Sister, Sister," where she acted opposite her identical twin sister, Tamera Mowry.
Tia, at her age of 12, moved from Fort Hood, Texas to California to pursue a career in entertainment.
Parents & Siblings
Darlene Mowry (mother) and Timothy Mowry(father) are her parents, and they have four kids, including the twin sisters. Her mother used to work as a security guard, while her father was in the U.S. Army at the time of her birth.
Tia's parents were both 18 when they married at a "shotgun wedding." After giving birth to her and her twin sister in Germany, the couple returned to the US and settled in Texas, before shifting to Hawaii.
The Mowry family then relocated to Los Angeles.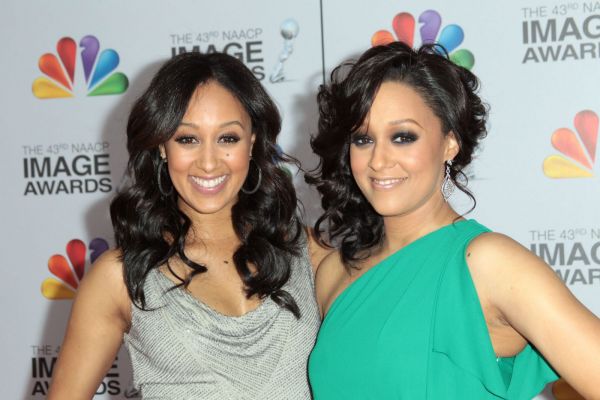 Tia and Tamera Mowry at the 43rd NAACP Image Awards held on 17 February 2012 in Los Angeles, California (Photo: Boomsbeat.com)
Tia's two siblings, other than her twin sister are Tahj Mowry and Tavior Mowry. Tavior is the youngest son among them and is also the only one who is not into the entertainment industry.
Tahj Mowry, however, is an actor, singer, and dancer by profession.
Weight Loss & Diet
Tia Dashon Mowry-Hardrict, an American actress & model, who is famously known as 'Tia Mowry' has revealed her trimmed physique through an Instagram post, showing her 20-pound weight loss.
Dressed up in a white top and leggings, she emphasized on her toned belly, and captioned the picture: 
"I've lost 20 pounds! Many asked how? Diet and cooking out of my cookbook."
Tia not only acts and models but also runs a cooking show 'Tia Mowry at home,' where she provides her viewers with healthy and equally delicious recipes of different food items.
It is usually tricky following a healthy diet, but all thanks to Tia, who is also an author of a cookbook, "Whole New You: How Real Food Transforms Your Life, for a Healthier, More Gorgeous You," which came out earlier this year.
The book made it easier for all willing to follow a healthy diet, as the book stands out as,
"a timely clean-eating cookbook that will change the way you think about what you eat and jump-start your journey to a healthier, more gorgeous you."
Being an actor and model herself, it isn't of any surprise that she is conscious about living a healthy life, and aspires others to do the same.
Moreover, it isn't the first time she addressed her weight. Back in 2016, when one of her followers commented "getting fat" on her picture, she didn't go easy on the one passing the comment.
She replied, posting the screenshot of the comment, and captioned it,
"I don't normally do this, but I wanted to prove a point, I just posted a few days ago about embracing and uplifting others about body image. Here, @miekk_ felt the need to say I was getting fat. I took a look at your profile and I was sad to see that you WORK for YOUNG African American girls aiding in their studies. I hope this isn't what you would tell your girls? Does your BOSS know that this is how you degrade other WOMAN?"
Fans later learned that the user @miekk_ deleted her Instagram account. Even though she encourages people to stay fit, she is also against the body shaming attributes of people.
Married Woman With Husband & Kids
Talking about her marital life, Tia is married to an American actor and a very loving husband, Cory Hardrict, who she first met at the bus stop. Enlightening how they met, Cory Hardrict talked with Blogxilla where he revealed,
"I had odd jobs. I worked at K-Mart, graveyard shift, security. That's when I was just grinding man. I met my wife during them days. She was with me. She was just coming out of "Sister, Sister," but they had everything man and I didn't have anything. I had a studio apartment, sleeping in the corner, no furniture for almost two years." 
He further added,
"I was waiting on a bus stop—after I shot my first film. Her sister and her drove by, they saw me waiting and asked to give me a ride. I was embarrassed. I was downtown. They gave me a ride and we were friends ever since. They took me to Inglewood, so that's how that relationship started. We were friends, we started dating and it just went from there."
While still dating, Tia and her then-boyfriend Cory took things slow. So much so that they waited a year to kiss.
They lovebirds dated for six years and got engaged in 2006. It was after two years; they finally exchanged vows on 20th April 2010 in California. They are now parents to their kids, son Cree Taylor Hardrict and daughter Cairo Tiahna Hardrict.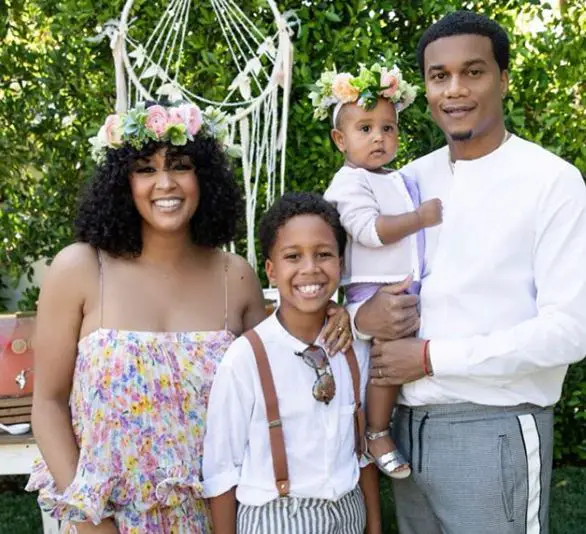 Married couple Tia Mowry and Cory Hardrict with their kids Cairo and Cree circa May 2019 (Photo:- Tia Mowry's Instagram)
Tia and her husband Cory welcomed Cree in 2011. Seven years later, baby Cairo arrived. Per the actress' 2018 post, the name Cairo symbolizes victory while Tiahna means princess.
At age 3, Cree got diagnosed with peanut allergy cancer. He is the only in the family to have the condition. Not only that, Tia once claimed that her sister Cairo was a lot smarter than him.
At home, Tia and her actor husband divide household and parenting responsibilities. Both she and Cory credit their mutual devotion to faith for their longstanding marriage.