Entertainment
Tobias Harris Dating Status, Who Is His Girlfriend?
Tobias Harris is a veteran of the game of basketball...is dating his girlfriend, however, her name is unknown...his age is...raised in a big family... went to high school at...attended the University of Tennessee...his height and weight figures are...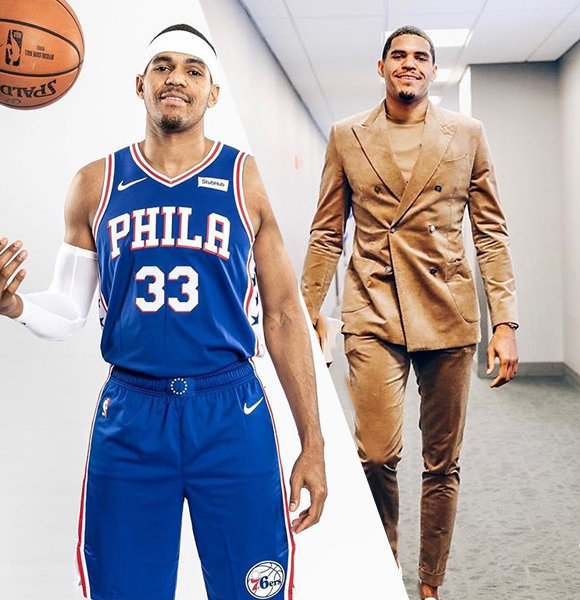 Tobias Harris is a veteran at basketball, having played in the NBA for nearly a decade. He has made a name for himself playing for several teams in the reputed league, and has proven himself as an integral part of the game time and again.
Along with recognition, Tobias has become a good influence on the people around him. He has used his social stature and wealth to do good for society, especially in the education sector.
Who is Tobias Harris's Girlfriend?
Tobias is in a relationship with a woman. The way the captions read on his social media posts about her, Tobias seems to be genuinely in love with his dating partner.
The veteran has never revealed her name, but after digging through the comment sections of one of their pictures, it appears as though her name is Jas. However, that could either be her nickname or an abbreviation of her full name.
Whatever the case may be, Tobias seems to have found the one for him. The last picture that he posted with her on Instagram was on her birthday on 27th September 2019 with a caption:
HAPPY BIRTHDAY!!!!!!!! my rock, my queen, my best friend I love you! I cherish every moment with you, God has blessed me abundantly by putting such an amazing person as yourself in my life. I hope you enjoy this special day love.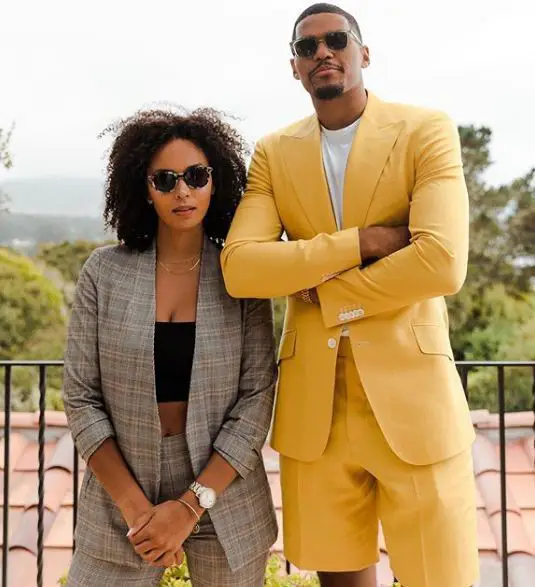 Tobias Harris with girlfriend Jas on her birthday on 27th September 2019 (Photo: Tobias Harris's Instagram)
Other than a few updates on social media, there is no extra information about Tobias' love life. However, it will be fun to see what the player discloses in the future about his partner.
How Is Tobias' Family Life?
Tobias comes from a big family.
The athlete is mainly dependent on his father Torrel Harris - who works as his agent. It was Torrel's effort that landed Tobias a 5-year contract worth $180 million with the Philadelphia 76ers in 2019.
Another 76ers Player:- Ben Simmons Wife, Parents, Siblings
As for Tobias' mother, her name is Lisa. She is the mother to seven children, including the NBA star.
Further, Tobias' siblings include elder brother Torrel, elder sisters Tesia and Tiphanee, younger brothers Tyler and Terry, and younger sister Tori.
Almost all of his siblings are involved in basketball. Terry Harris plays with the 76ers in the NBA summer league.
Charity And Donations
Tobias is a man who believes in giving back to the community, which brought him up as one of its own. With his massive contract with the 76ers, it was an appropriate time for him to give something back to the community.
Another Story About Charity:- Basketball Player, Tina Charles: Donates Half of Salary for Charity. What's She Saying About Rio Olympics?
The NBA player donated $1 million to nine different charities in October 2019. The donations went to foundations that are contributing to the improvement of the education sectors in the US.
Interesting Facts About Tobias Harris: Age, Height, Weight
Tobias was born on 15th July 1992 in Islip, New York. However, he calls Philadelphia his home.
The small forward has a height of 6 feet 8 inches (2.03 meters) and weighs around 102 kgs.
He attended Half Hollow Hills High School and went to the University of Tennessee for college. Tobias played for the Tennessee Volunteers.
Knowing the importance of education, Tobias hopes to have a future in the education sector after his NBA career.