American actor and comedian, mostly known for his work in True Lies and Madea's Witness Protection. He also hosted The Best Damn Sports Show Period for four years...Tom has been in and out of the married status since 1990...Being married a total of four times.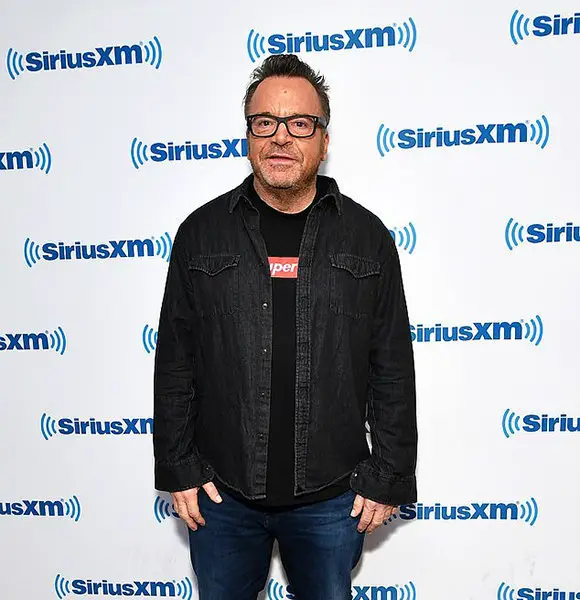 American actor-comedian, Tom Arnold is mostly known for his works in crime thrillers like True Lies and Madea's Witness Protection. He also hosted The Best Damn Sports Show Period for four years. Some of his other works include The Bad Penny, Oranges, and April Showers.
Apart from his professional duties, Arnold is heavily involved in numerous charities including the Race to Erase MS, the Elizabeth Glaser Pediatric AIDS Foundation, Best Buddies, Camp del Corazon, the Kayne Eras Center, Promises Foundation, and more.
Tom Arnold Bio, Age
Born on 6 March 1959, Tom is an Iowa native specifically from Ottumwa. Tom grew up in a big family with six siblings, four brothers, and two sisters.
Tom's parents: Jack and Linda Kay split in 1963 when he was just four years old which could be the reason for his problems with maintaining a healthy relationship.
Tom's Wife And Children
The American actor has been in and out of the married status since 1990. Tom has been married a total of four times.
He was married to Roseanne Barr from 1990 to 1994. The relationship ended over Tom's drug and alcohol addictions. He later tied the nuptials with Julie Armstrong from 1995 to 1999 and Shelby Roos from 2002 to 2008.
Tom married his fourth wife, Ashley Groussman, in November 2009. He became a father at the matured age of 56, welcoming a son named Jax in April 2013 and daughter Quinn in December 2015.
Cheating Led To Divorce: Tom Ellis and Tamzin Outhwaite Divorced 
Is the world out to get Tom or he just can't handle relationships?
Tom eventually split with Ashley earlier in 2019, ending their relationship of 10 years, the longest he's ever been in. The 59-year-old actor told Us weekly
 "It's a long time coming and we have been together for almost 11 years. And very grateful. I have many good years. I have my children because my wife,"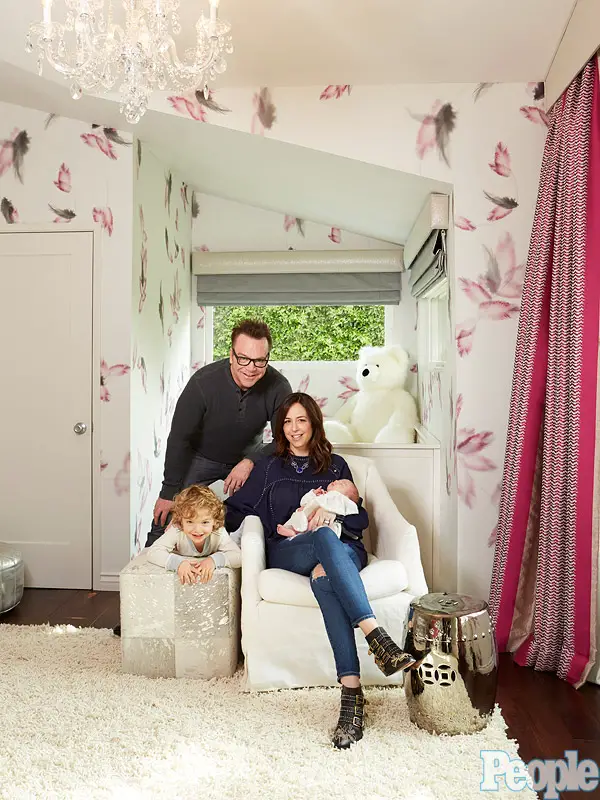 Tom And His Ex-Wife Ashley With Their Daughter Quinn And Son Jax (Photo: People.com)
Following the split, Tom has his Beverly Hills house for sale for almost $3.9 million.
Tom And Fame
Although he reached the height of Hollywood which seems impossible to many, Tom started with humble beginnings. He worked at a meat packing factory as a youngster. He later performed stand up comedy at the University of Iowa on open mic nights while working as a bartender.
Tom Arnold started performing stand-up comedy at the age of 23 when he studied Business Administration at the University of Iowa. Winning the Minneapolis Comedy Competition in 1988, Tom moved to LA to write for the TV series, Roseanne. He also served as executive producer for the show. 
Another Successful Comedian: LeJuan James Wiki, Age, Wife, Real Name, Girlfriend
Tom has established himself to both TV and movie viewers globally, acting in comedies like True Lies, and Nine Months. In 2008, he started playing more mature and dramatic roles in movies like Gardens of the Night, Good Dick and The Year of Getting to Know Us, breaking out of his comedic stereotype.
For his work, Tom has won awards like the Peabody Award and a Golden Globe Award. Besides the awards, his career has netted him an estimated net worth of $30 million. 
Beef With President of USA
In October 2018, Tom Arnold was questioned by the Secret Service for messages that could be perceived as threats against President Trump. The Hunt for the Trump Tapes host found himself in hot water after he challenged the President to a fight on Twitter.