Tom Cassell was just a 17-year school student who wanted to make it big.....whopping subscribers on his channel.... one of the major queries surrounding him is his relationship status......fair share of relationships in his life....boasts an average height of ..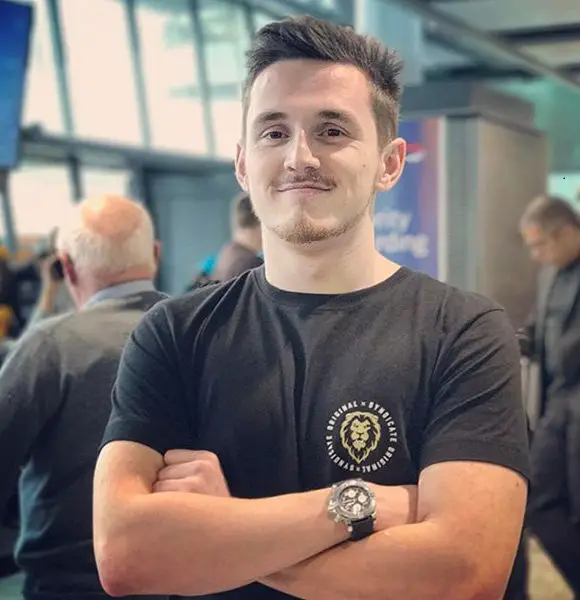 Only a handful of people make it to their goals without being concerned by the bystanders' opinions. Among such people, is British gamer Tom Cassell - who is not less than a Hollywood celebrity in terms of fame.
When he first uploaded a video on YouTube on September 2010, Tom was merely a 17-year school student trying his best to make it big in the gaming world,
Fast forward to 2019; Tom is a sensation in the Youtube community with almost 10 million subscribers on his YouTube channel, TheSyndicateProject.
Tom Cassell's Family, Siblings
A native of Manchester, England, Tom Cassell is a '90s kid - born on 23 June 1993.
Although the pro-gamer - aged 26 - is a well-known internet sensation, he has kept his family behind the curtains. However, from his occasional tweets and posts, it's evident that his parents are divorced. Tom, meanwhile, shares a good bond with both of his parents.
Also similar:- Sam Hyde Net Worth, Girlfriend, Family
Apart from his folks, the YouTube star also has an older sister in his family named Alice. Thanks to Tom's fame, Alice too has a substantial number of followers on her social media.
Girlfriend, Married To Wife?
Considering Tom's fame and huge fan base, it's no surprise that one of the significant queries surrounding him is his relationship status. Well, good news to his admirers, he is not married yet. 
However, he has had a fair share of relationships in his life. In the past, he dated the Panda-obsessed Youtuber, Kaitlin Witcher, known as Piddleass on YouTube.  Kaitlin was also featured in many of Tom's vlogs. But eventually, the couple parted ways in August of 2013.
After that, he dated another girl named Jess Hollingworth, before breaking up in early 2016.
Following his break up with Jess, Tom found comfort in his long-time friend, Lydia Hewitt-Lee. But, the couple ended their relationship in August 2018 due to their different career paths and long-distance.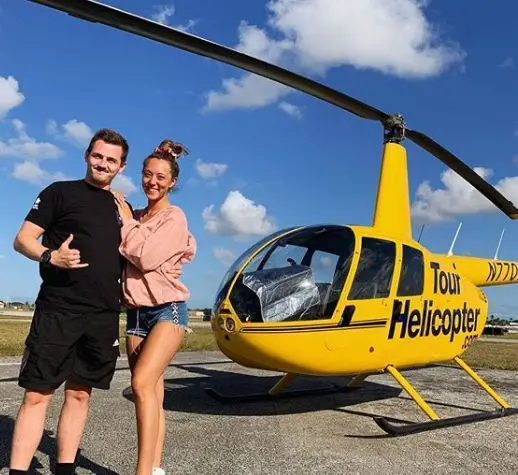 Tom Cassell with long-time friend and ex-girlfriend Lydia Hewitt-Lee in June 2019 (Picture: Lydia's Instagram)
However, the pair chose to remain friends even after the breakup. Tom and Lydia are still seen spending time and having fun with each other.
Due to the former couple's closeness, fans have presumed that they are back together. But, since Tom has not confirmed the rumor, the place for his possible wife is still vacant.
Net Worth Info
Tom, who boasts an average height of 5 feet 6.5 inches (1.68m), has reached the highest possible level in terms of his career. He has a fan following of a whopping 9.9 million subscribers on his main channel, TheSyndicateProject.
Another Youtuber:- Alex Wassabi Girlfriend, Ethnicity, Net Worth, Parents
In addition to the YouTube channel, he also has other channels: Life of Tom for vlogs with 2.63 million subscribers and SyndicatePlays for other future projects with 119K subscribers.
From his main Youtube channel alone, Tom makes an average earning of $35.3K - $565.5K.  Although the actual figure remains under wrap, with such an impressive income yearly, Tom has probably accumulated decent net worth.
Further, the Youtuber was also involved in 2014 series Mianite as an actor, director, producer, and screenwriter. He has also voiced the character of Loki in Marvel Avengers Academy (Video Game).