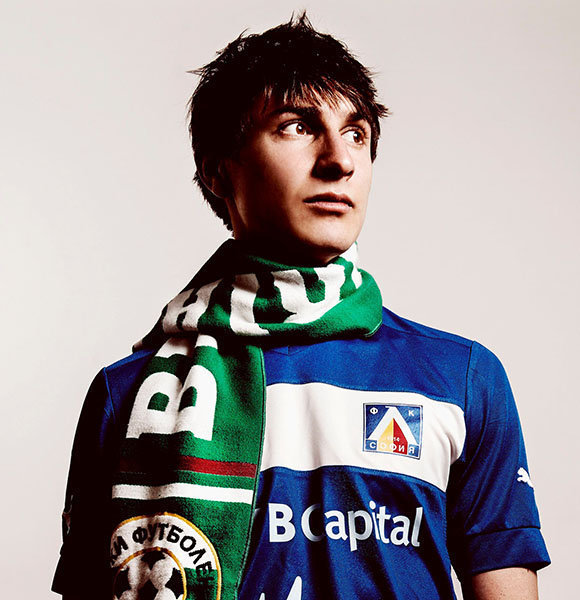 Tom Rosenthal is a British musician and songwriter known for songs like It's Ok and Woes, indie-pop. Since he began uploading his music on YouTube in 2010, he has published five albums.
The video for his song Watermelon was named one of the best 30 music videos by The Huffington Post in 2014. His songs have also featured in several television shows and films, namely Comet (2014), Anesthesia (2014), and Skins (2014). 
Tom Rosenthal Relationship History, Dating, And Family
In the sections below, we'll explore who the singer sees currently or who he's dated, Rosenthal's girlfriend, and his love affairs previously. 
The artist, like other superstars, prefers to keep his personal and romantic affairs secret. Rosenthal's prior relationships, girlfriends, and break-ups aren't evident, as per the sources. We do know that Tom is the father of two children, Bess and Fenn. Fenn, his newest daughter, was born in February 2016.
Recommended:- Love Is In The Air! Painter Jwan Yosef Engaged To His Partner Ricky Martin! When the Wedding Bell As Married!
His daughters result from his dating affair with Bella Pace, even though he isn't formally married. She works as a sign painter and is a hands-on mother to their two girls.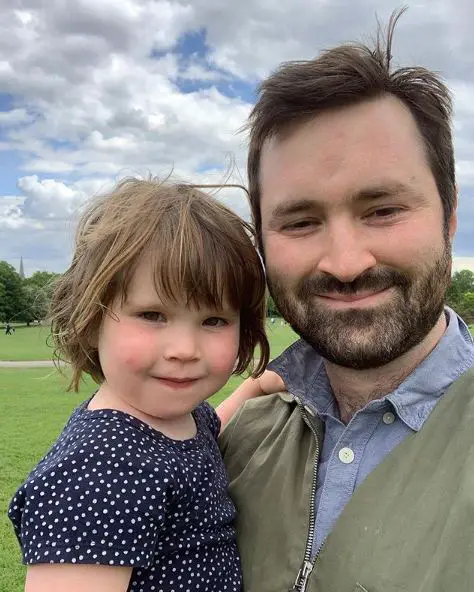 Tom Rosenthal with his daughter Fenn Rosenthal in 2019 (Photo: Tom Rosenthal's Instagram)
Tom also put out an album dedicated to his daughter Fenn that included a song he wrote for Fenn. In 2018, the artist also uploaded a lovely Facebook video with his followers, in which he sang the same track with his daughter Fenn.
More Information On The Artist Tom Rosenthal And His Earnings Across His Career
On August 26, 1988, in London, the singer was born. He went on to Durham University to finish his degree, majoring in Anthropology.
After releasing his debut studio album, Keep a Private Room Behind the Shop, in 2010, he began his music career. Go Solo's song was an instant smash on YouTube, with over 15 million views, catapulting his music career to new heights.
You May Also Like :- Musician Josh Klinghoffers Net Worth, Girlfriend, Married
For his album Fenn, Tom also made promotional visuals for all of his songs. However, despite being a singer for over a decade, he only recently began to appear live, with his debut performance taking place on March 13th, 2019, at St Pancras Old Church.
Even though the artist has yet to achieve popular momentum, he has earned money in various ways. He sells a variety of goods, including t-shirts and records.
Likewise, his own YouTube channel has over 200 thousand followers and has $27.6K as of 2021. It's only a guess, but it might be anywhere from $26.5K and $35.4K. As seen by his song Melania, Tom has been open in his condemnation of US President Donald Trump. In addition, he is a strong proponent of gay marriage.