Entertainment
Tom Sizemore Looks Back At The Time When He Had Drug Addiction; Possesses Failed Relationship With Wife And Girlfriend
A lot of Hollywood personalities have become the victim of drug addiction. Subsequently, when the drug enters into life, one loses the hold of his or her life and life begins to fall apart slowly. Actor, Tom Sizemore who was a drug addict once also had to face the bitter and hard consequences like losing wife and girlfriend due to drugs.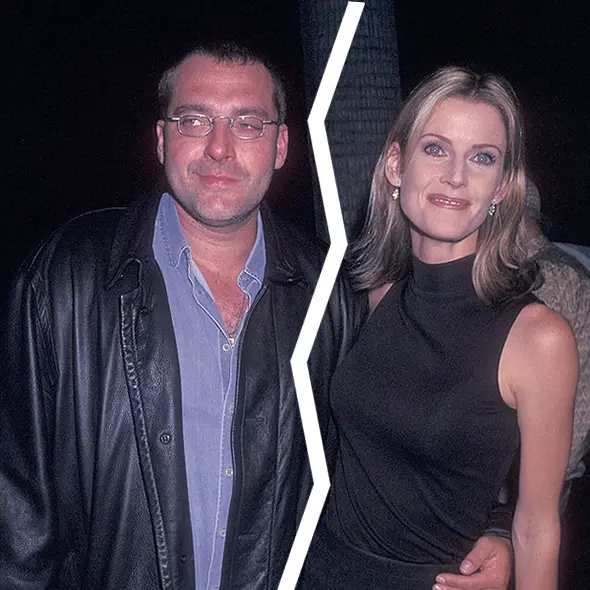 Drug addiction has been a problem with many Hollywood celebrities. Subsequently, when the drug enters into life, one loses the hold of his or her life and life begins to fall apart slowly. Actor Tom Sizemore, who was a drug addict once had to face bitter consequences because of drug addiction, that includes his divorce with his wife.
Tom Sizemore and Drug Addiction: 
Tom has admitted the fact that he started doing drugs since the age of fifteen and has spent a lot of his time in rehabs. However, he claimed to be clean of drugs during his appearance in the third season of "Celebrity Rehab With Dr. Drew" back in 2010.
Again he appeared as a guest in the fourth season of the show stating that he was fourteen months sober.
Moreover, in 2013, his memoir called "By Some Miracle I Made It Out of There," was out where he described his journey through drug addiction. He explains the beginning of his drug addiction as,
"First I drank. People could tell if you were drunk, so then I was like, 'Hey, look, let me find a drug where I feel comfortable in my own skin,'" he said in the interview. "But I did. I found a drug and it was called cocaine. I did it for a while. Then I found an even better drug and it was called ******."
But Tom was shot doing drugs at his home in a video in late 2013 and early 2014, that arose the question if he is really out of drug addiction.
Caption: Tom Sizemore doing drugs in front of the camera in his house.
While allegedly high on the drugs, Sizemore also makes comments at Mexican men, saying he hates them because they all 'stink, they're hairy, they're brown' and smell like '******* fertilizer. He further added,
'They just ******* try and tax you and ******* beat your *** and kill ya,
That's not all! Soon another video came out where Tom was spotted smoking crystal methamphetamine in booze and drugs binge.
Drug addiction also resulted in Tom's conviction numerous times. In 2003 he was convicted for six months because of domestic violence against his then-girlfriend, Heidi Fleiss. Similarly, On March 25, 2005, he was sentenced seven months in jail and four months in drug treatment. Similarly in 2007, while on trial for the previous drug conviction, he got arrested in Bakersfield, for possession of meth and was sentenced 16 months in prison. Only after two years of his conviction, he was again found guilty on an outstanding warrant for drug charges and later got released. Recently, in 2016, he was again arrested for beating up his new girlfriend, whose identity is still a mystery. She revealed the cops about Tom being physical and striking her in face and head during their argument.
Effect Of Drugs In His Personal Relationship:
Although Tom had many personal relationships, they all failed, most likely because of his dependency on drugs.
He was involved in a romantic affair with Elizabeth Hurley for three years while she was already in a relationship with Hugh Grant. They eventually split in 1992.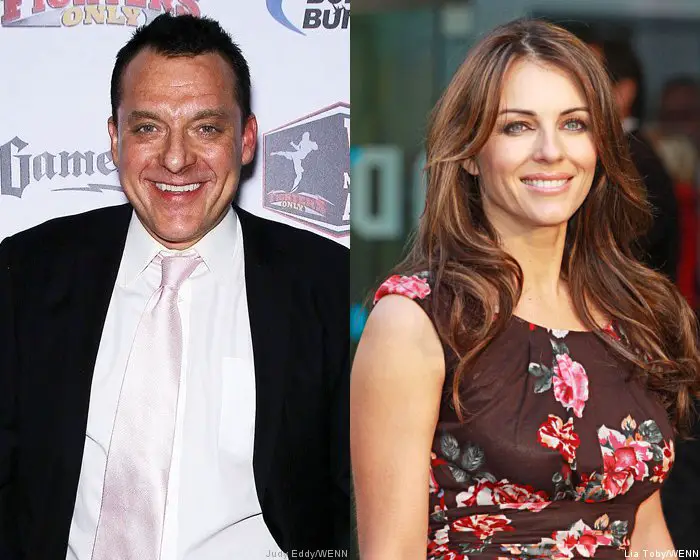 Caption: Tom Sizemore and Elizabeth Hurley had a three-year affair, though Elizabeth was in relation with Hugh Grant.
Photo Credit:aceshowbiz.com
Moreover, Tom had a relationship with Juliette Lewis for a short duration.
Finally, Tom married Maeve Quinlan in September 1995. But the marriage lasted for only four years, and the couple divorced in 1999, the reason possibly being Tom's drug issues.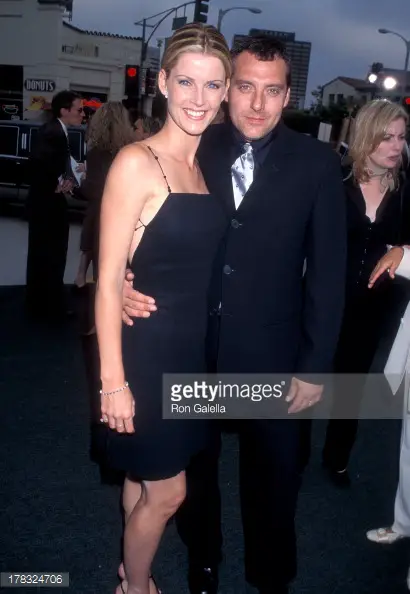 Caption: Tom Sizemore and Maeve Quinlan married in 1996 are no longer husband and wife.
Photo Credit: media.gettyimages.com
From 2000 to 2002, he was also in a relationship with "Hollywood Madam" Heidi Fleiss.
Tom Sizemore shares twin sons, Jagger and Jason with Janelle McIntire. His relationship history includes other famous names, such as Paris Hilton, Lanny Barbie and Maxine Entwistle.
Drugs cause a slow death but cause massive problems before that too. Hope Tom gets out of this mess soon and gets back on his career as a clean man.