Entertainment
Toya Bush-Harris' Complications With Lavish House! Bio From Age To Husband & Net Worth
Toya Bush-Harris is well-known as the star of the Bravo's reality Television series Married To Medicine. However, the TV personality, Toya's love-life may not be well-known to all. Do you know she welcomed love into her life even when she and her boyfriend had less time for dating? Not only that, but the couple also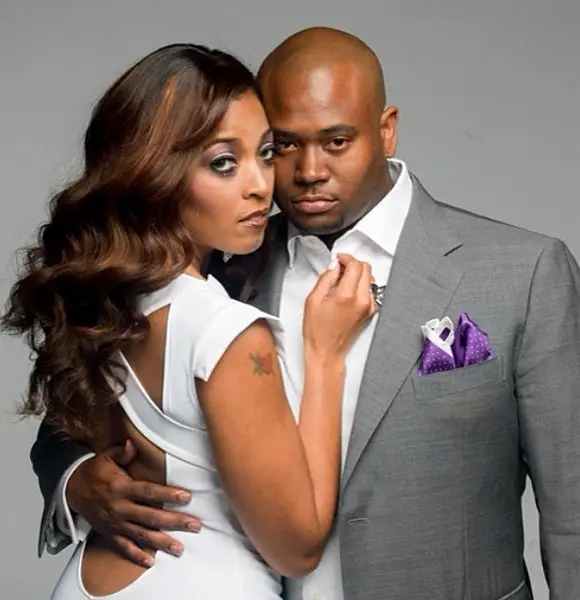 Toya Bush-Harris is well-known as the star of the Bravo's reality Television series Married To Medicine. 
However, the TV personality, Toya's love-life may not be well-known to all. Do you know she welcomed love into her life even when she and her boyfriend had less time for dating?
Not only that, but the couple also struggled with the financial complications and had to lose their lavish house in the struggle. 
Crave to know the full story? Just dive in below!
Dating Despite Hectic Schedules; Celebrates 8 Years Marriage Anniversary 
The beautiful Toya Bush-Harris, born in 1976, has a beautiful married life with her husband, Dr. Eugene Harris.
The couple first met when Toya was pursuing her Master's degree at the University of Phoenix and working two jobs while Eugene was completing a rigorous medical residency. 
After their first meeting, the couple fell in love with each other and started dating despite their hectic schedule and strong ambitions. They consequently decided to get married and later tied the wedding knot in 2008. 
Following their marriage, the pair soon welcomed their first child, Ashton on 25 January 2008 and their second son, Ashley. 
The Michigan, U.S native has evidently been a loving mother and a supporting wife, which can be glimpsed on her social media too.  
42 years old Toya Instagrammed a family picture on 14th November 2016 and expressed her affection for family with a caption that stated she felt fantastic to be a part of her family of four and surrounded by their love.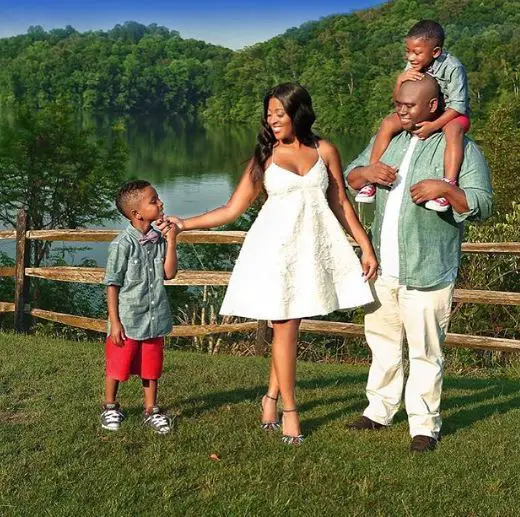 Toya Bush-Harris with husband and two sons (Photo: Toya Bush's Instagram)
Similarly, Toya, back on 2 July 2016, celebrated her eighth marriage anniversary and shared an Instagram picture of herself and her husband to flaunt the occasion.
Aside from husband and children, the reality star also has a sibling, a sister named Chynna. Their parents raised the sibling sisters together, but Toya nurtured her after Chynna turned ten years old.
The Michigan native, who celebrates her birthday every 15th of April, indeed has set both relationship and siblings goals. 
Losing House Amid Financial Issues
Apart from their professional life, the couple also owns a concierge medical business, Nomad MD together. Besides, Toya earns both fame and around $100 K per Married to Medicine episode.
However, the couple faced financial issues back in 2016 despite owning such fame and business. One of Married to Medicine cast members questioned the couple's finances, and it came to the spotlight that the couple owed $176,000 to the IRS. 
They were paying $10,000 a month to rent their lavish home, which had a separate screening room, a poker room and, an indoor bounce house for her children.
The financial problem got so bad that Toya, who enjoys the net worth of $2 million, had to left their big home and move down to a smaller house along with her family. Though the couple had to downsize their luxury, their relationship seems to be unaffected by the incident as they have stuck together on difficult times.