Entertainment
Twice-Divorced Carol Vorderman, On Age Gap With Ex-Partner: Happy For Having Plastic Surgery
Almost each and every article written about Carol Vorderman, the term "twice-divorce" is used to refer her. To whom had she been betrothed to under the past? And which of her partner stirred the talks of age-gap? Also find out her plans for plastic surgery to enhance her beauty.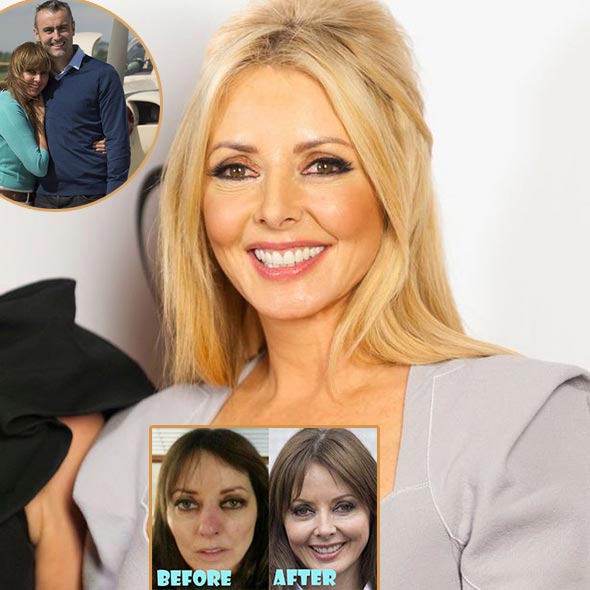 Carol Vorderman, who is not only a loving mother but also an obedient daughter, still lives with her mother. After living together for a lifetime, some of Carol's mother's teachings must have rubbed on to her. 
'to never put up with an unhappy relationship'

An advice from Carol's mother
Married Life, Husband and Divorce History:
A Disastrous First Marriage had awaited her. She got married to Christopher Mather in 1985, but the marriage lasted for only 12 months. She was only 25 years of age when she got married. 
The marriage was reportedly affected by the news that her then on-off boyfriend had moved to New Zeland and had found a new girlfriend.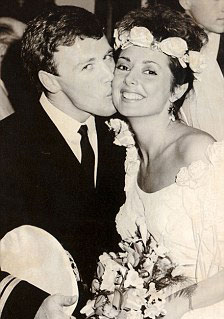 Caption: Carol Voderman's marriage with Christopher Mather
Source: dailymail.co.uk
 Meeting Mather, who was a Royal Navy Officer at such a time, she made a hasty decision to get married after only a few months. Unfortunately, the marriage crumbled in just a year.
Her Second Marriage:
The end of her first marriage was just the beginning. 4 years later after her first marriage, she was walking down the aisle again and this time with Patrick King. They got married in 1990 when Carol was 30. Patrick and Carol first met in 1998 at the wedding of one of her Cambridge friends.
Things were different with her second nuptial. She knew she was ready this time unlike the first one, and she was right. Everything was going perfectly. They even had two children together, Katie who was born on 1992 and Cameron who was born on 1997.
But somewhere in the middle, Carol started to become a workaholic, and at the same time gain weight, which was a worst combo that led to maximum stress. She had only started to do better, but it had been too late by then.
Ultimately, the couple made the hard decision together. The decided to get separated in September 2000 ending their 10 years of marriage.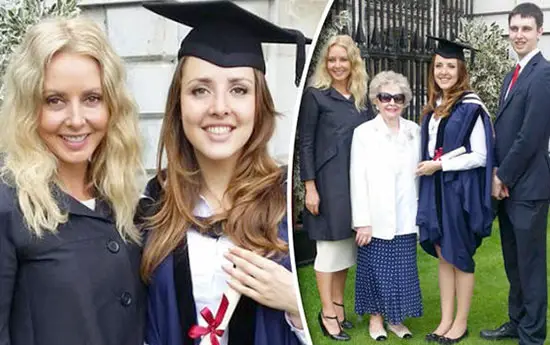 Caption: Carol Vorderman with daughter, Katy on her graduation day(On the left) and also Carol Vorderman with mother, Katy, and son, Cameron(On the right)
Source: express.co.uk
Age-Gap in Relationship:
But this wasn't the end of her relationships. She dated sports journalist Des Kelly for a long time. She met him in 1999 and dated him for 5 years until calling quits in 2007. But her most recent relationship with Fighter Red Arrows veteran, Graham Duff got much attention because of the age gap - Carol was 14 years senior to Graham. They looked like they really loved each other. 

The couple had dated for 4 years, including a temporary break-up. They had gotten back together but now have decided to call it quits. After the breakup, Carol opened up about her pilot beau, ""I'm not opposed to going out with someone 10 years younger, it's acceptable. But Duffy was 14 years younger – that was a bit silly really."
Her Open Plastic Surgery:
Another major event in Carol's life was the plastic surgery she openly underwent in 2012. 'Express' reported on Feb 28, 2012, that Carol had told 'Women and Home' magazine that she wanted to change her looks thereby getting a facelift and a laser surgery to get rid of the glasses. Then, she was also considering an eye lift.
.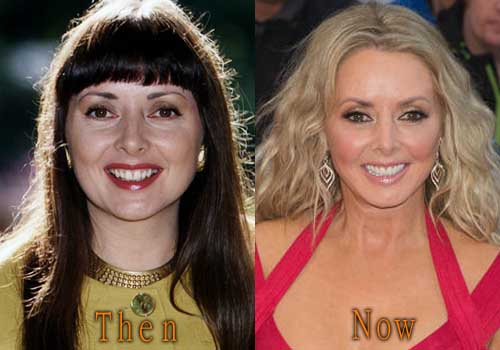 Caption: difference of Carol Vorderman before and after Plastic-Surgery
Source: topcelebritysurgery.com
She had said "I'm a bit frightened of the idea of a full facelift because, when you look in the mirror, you want to look like yourself. But I'll get little things done."
Carol Vorderman's Short Bio:
Carol Vorderman was born on 24th December 1960 in Bedford, Bedfordshire, England. She attended Blessed Edwards Jones High School and went to Sydney Sussex College in Cambridge and graduated in Engineering there. 
She has a splendid net worth of $10 million (estimated).She currently wants to become the 9th woman to travel around the world but news on August 2, 2016, reported her plans would be delayed.