Entertainment
Tyler Alvarez Girlfriend, Family, Ethnicity, Movies
Tyler Alvarez had developed feelings for one another during the filming of the show and subsequently started dating...Throughout his hard time, his girlfriend has been... parents worked in the medical field as his mom was an...he's actively playing roles in movies as well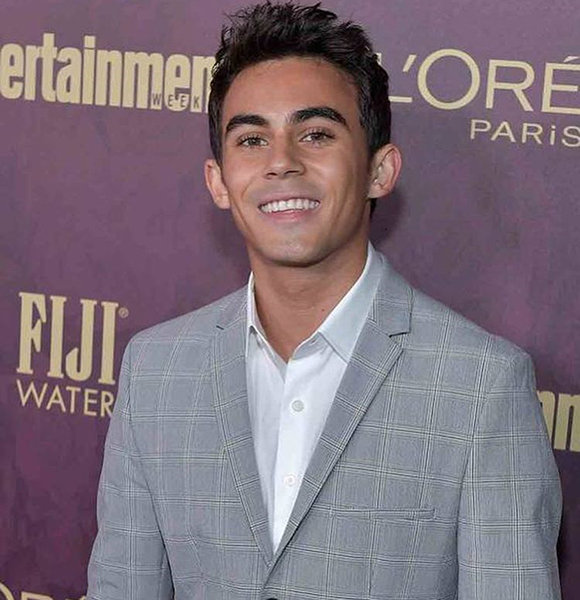 No matter the length to which a person tastes success in life, it's always a relationship that makes us break down to the core. Especially, when some unfavorable events that cross by our loved ones, it's always hard moving on bearing the burden.
But turns out that some people are lucky enough have their loved one beside them to provide them solace in such times. Likewise, the same scenario is apparent in the life of actor Tyler Alvarez. Let's look at the facts below and see for ourselves.
Age, Parents, Nationality, Death Of Brother
Although Tyler (height of 5 feet 6 inches i.e 1.6 meters) is American by birth, he possesses mixed ethnicity. His father an immigrant from Cuba whereas his mother's family is originally from Puerto Rican. Both of his parents worked in the medical field as his mom was an employee of a local private hospital whereas his dad worked for the Drug Enforcement Administration.
However, the 21-year-old performer's parents separated afterward and remarried. As a result, he is the eldest brother to his two half-siblings Alex and Brianna from his father's side. Whereas, he also has a younger half-sister named Sophia from his mother's marriage to his stepfather.
Divorce Settlement After Seperation :- Jeremy Clarkson Wife, Divorce, Girlfriend, Family
Sadly, his half-siblings are the only ones to call as brother and sister as his own brother Nico Alvarez lost life to drug addiction in October 2018. But he remained vocal about his experience with the loss of his brother in various social causes. During International Drug Awareness Day in 31st August 2019, he shared
"The last 10 months have been nothing but crazy. I lost my big brother to addiction. And, one thing I want to say to you all is this: If you are struggling with addiction, ask for help."
Having gone through such hard times, the artist was strong enough to speak up for such humanitarian causes among his fans.
Longtime Girlfriend
Throughout his hard time, his girlfriend Zoey Burger, an actress has been beside him. Although it remains unknown when and how they started to date one another, there's no denying that they met in their workplace. Both of them were the star cast of the fantasy TV show Every Witch Way that ran from 2014 to 2015.
So, it bought speculations in the media that they had developed feelings for one another during the filming of the show and subsequently started dating. However, these rumors haven't been confirmed or denied by both of them.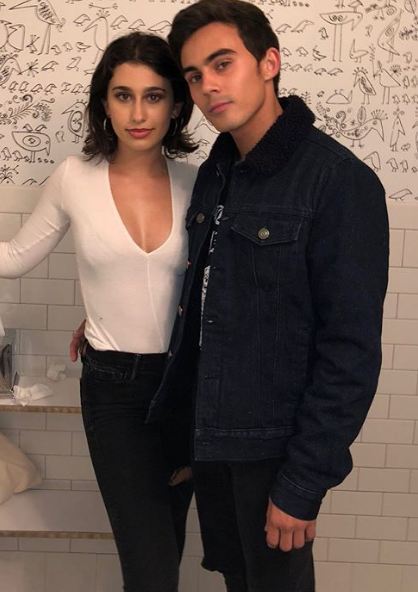 Tyler Alvarez and girlfriend Zoey Burger as seen together on 14th June 2019 (Photo: Tyler Alvarez's Instagram)
For now, though, their love for each other seems to be intact and is still together spending time together on several occasions. Moreover, the actor hasn't shied away from referring to his partner as "my love" in several of his posts.
Movies & TV Shows
The American actor first made his debut from the 2012 TV show titled Jest Originals, but he played a very minor part in it. Afterward, he started appearing in movies such as High School Lover. However, his involvement in TV shows contributed highly to his success.
From 2017, his acting career started taking major breakthroughs as he was cast for recurring roles on shows such as American Vandal and The Fosters. Moreover, he played the role of Benny Mendoza in the highly acclaimed TV show Orange Is The New Black.
Another Cast Of Orange Is The New Black :- Diane Guerrero Dating New Boo! Here's What Mystery Boyfriend Looks Like
Apart from TV shows, he's actively playing roles in movies as well. Viewers will be seeing his performance in movies such as Pools and John Henry slated to be released in 2020.