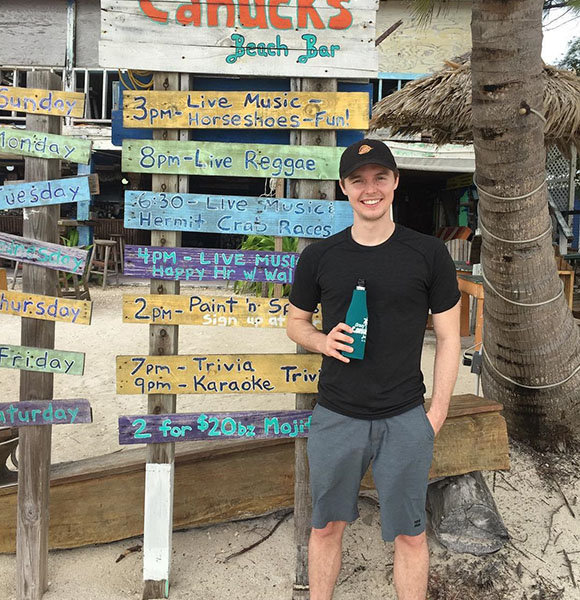 Tyler Johnston is one of the popular actors from Canada with mostly TV shows to his credit. He is well known among viewers for playing the character of Danny Lubbe in the Canadian TV show Less Than Kind.
In 2014, the actor became a shortlisted nominee at the Canadian Screen Awards due to his well-received performance in the TV movie The Phantoms. Likewise, the same year, he was nominated in the category of Best Supporting Actor for comedy series Less Than Kind.
Bio: Family, Height
Tyler was born on 14th June 1987 in New Westminster, in the municipality of Vancouver, Canada.
Also Read:- Travis Fimmel Wife, Gay, Brothers, Net Worth
As a child, his parents lovingly called him by his nickname T.J, and his mother was very supportive of his passion for acting. Both of his parents reside in Canada, where his father owns an auto glass company.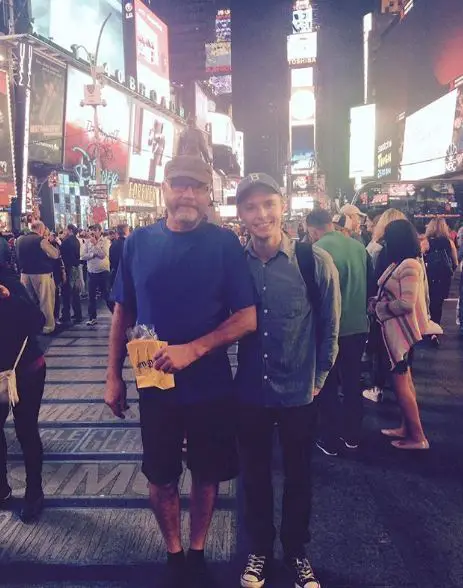 Tyler Johnston spends time with father in Times Square, New York City before 2017 (Photo: Tyler Johnston's Instagram)
His sister also aspired to make a career out of acting, but she later changed her mind. She eventually graduated from Nursing School to pursue a more financially secure job.
In terms of the actor's height now, he stands 5 feet and 8 inches(1.73 meters) tall.
Tyler Johnston Dating Status
The 32-years-old actor managed to keep his dating life private for many years. Even though he was active in social media, fans didn't come across any news of his flings or romantic affairs. All of these led to speculation that the actor's sexuality was gay.
But, his interview with the Fangasmthebook.com in 2016 changed all of that. In the interview, he confirmed that he was dating a girlfriend. However, his big reveal only raised curiosity and questions among his fans; he didn't share any information on when he started dating her, nor did he tell her name.
Also, it's not known if the actor is still dating the girlfriend he mentioned in the interview.
Movies, TV Shows, Net Worth
Ever since the artist was studying in Pinetree Secondary School, he was active in performing arts. He even acted in his high school production of 1984 film Footloose and continued working hard to establish his acting career.
The Canadian actor started TV by performing in mostly shows such as The L word, Reunion and interestingly, he even had a small part in the famous series Smallville. However, after he joined the cast of the hit show Supernatural in 2013 as a recurring character, he gained more exposure among the viewers.
Another Smallville Actor:- Jessica Rose Lee Post Pregnant Bliss! Welcomes Baby With Tom Welling
Although he has appeared in movies like Forever 16 and Polar Storm, he is most active in acting for TV shows. Since he is not a big name in Hollywood yet with a vast net worth, he garners an average salary of about $22,000 a year.