Travis Fimmel is an actor...body that could turn a straight man into gay...that he was dating his onscreen...brothers who are working in... promotes his film Warcraft alongside his co-star Paula Patto...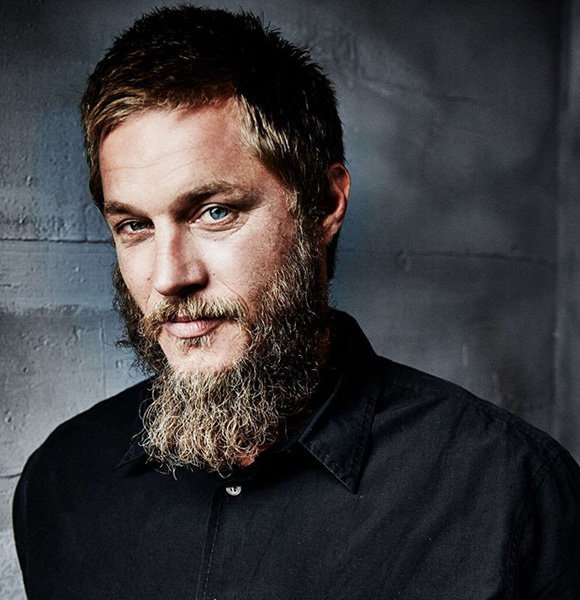 Travis Fimmel is an actor, who is famously known for portraying the leading character named Ragnar in History channel's hit series Vikings (2013). He got nominated for the category of Best TV Hero on IGN Awards due to his outstanding performance in the show.
In 2002, he was named one of the World's Sexiest Bachelors by People Magazine.
Bio, Parents
Travis is currently based in Los Angeles with several film contracts up his sleeve.
He was born on 15th July 1979 in Northern Victoria, Australia. He grew up on a farm near the countryside. His father Chris is a cattle farmer with a 2000-hectare farm whereas his mother Jennie was a recreation officer for the disabled.
Another Australian Actor:- Stranger Things star Dacre Montgomery Age, Dating, Girlfriend, Net Worth
He has two brothers, who are working in mines in Australia.
Is He Married?
Despite having a blonde hair, the attractive height of 6 feet (1.8 meters) and an Australian surfer body that could even turn any straight man into gay, the green-eyed actor hasn't found his wife prospect. Yes, it might come as a surprise that he isn't married yet. But, he shows focus on his career.
Nevertheless, he has experienced dating and breakups, numerous times, in the past. The likes of girlfriends, he was in a relationship with include Joy Bryant Rachel Hunter, Gina Gershon, Jill Marie Jones, Jessica Miller, and Nicole Appleton.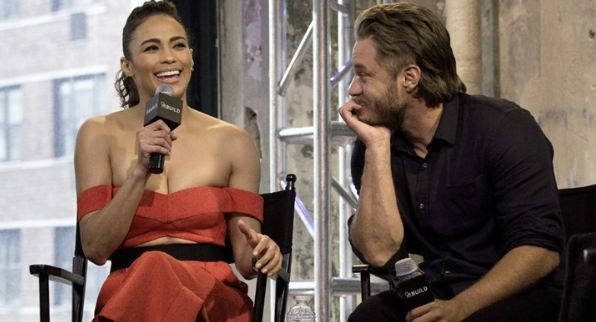 Travis Fimmel promotes his film Warcraft alongside co-star Paula Patton in 2016 (Photo: who.com)
There were also unverified claims circulating that he was dating his onscreen girlfriend Paula Patton(ex-wife of Robin Thicke) after her divorce in 2015. But, the news has been neither denied nor confirmed by both of the stars.
Travis Fimmel Career, Age
Growing up, the actor almost chose to play for the Australian Football League. He wanted to become a professional football player. But, he couldn't achieve his desires as he suffered an injury; he broke his leg during his training.
So, with a bit of luck and coincidence, he ventured into acting.
The 40-year-old actor was offered to do modeling after being discovered in a gym by an agent working for a model agency. He then modeled under a contract for the famous brand, Calvin Klein.
Reportedly, his sexually attractive persona featured in the billboard ads (for Calvin Klein) in London stirred a rumor that accidents among female drivers had increased due to his picture.
Recommended Article:- Daniel Day-Lewis! Oscar Award Winning Actor Retired At 60
With a budding fame, he got his first break in a movie Surfer Dude in 2008 and appeared in a psychological thriller The Experiment in 2010. Throughout these films, he worked alongside Academy Award-winning stars such as Matthew McConaughey and Adrien Brody.
Although he starred in several series and films till 2012, his breakthrough role was in Vikings. He recieved broad exposure and fan following. Furthermore, he acted in the big budget movie Warcraft in 2016.
Now, he boasts a net worth of $3 million.