Entertainment
Tyrel Jackson Williams Too Busy to be Dating and Have a Girlfriend! What's the Catch?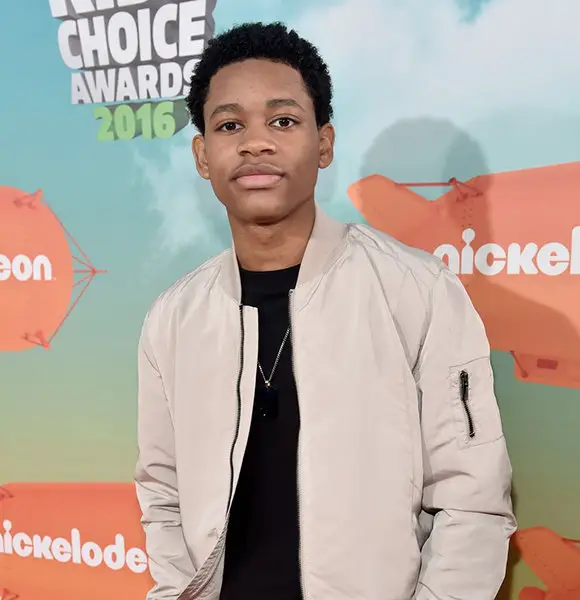 The world is getting competitive, day in day out. One needs to hustle hard to achieve their goals and sustain in this challenging world. And while doing so, many might not afford to lose the focus from the things they work hard for. 
Tyrel Jackson Williams a young actor, who has been conscientiously working on building his career, also seemingly isn't up for focusing on other things than his profession.
So, is that the reason why he isn't into dating? Well, let's explore the truth down below. 
Tyrel Jackson Williams Busy to Dating?
Active in the entertainment industry since 2004, Tyrel has been continuously working on making a name. From television series to movies, Tyrel has bagged roles in various projects based on his acting capabilities and also has won two nominations for the Kid's Choice Award. 
Amid the cutthroat competition that prevails in all the professional genre, keeping track of what you deliver for getting successful is a must. And, Tyrel seemingly is very dedicated to attaining the prominent success in the days to come.
Now, keeping that thought in mind Tyrel is taking care of his business. However, since Tyrel's dating affairs or a possible girlfriend is not brought to the media's attention, it leads us with no choice but to believe that his busy schedule might be the reason; he hasn't spared a thought for love. But, how accurate is the speculation? Well, only Tyrel can answer that!
Back in 2016, Tyrel did tweet about his plans for Valentine's day, but that doesn't lead us anywhere.
Williams might be dating somebody out of the media attention; however, without any substantial grounds on his dating life, coming to any conclusion is fatuous.
More About Tyrel Jackson Williams:
Tyrel, an American actor, was born to mother, Angela, and father, Le'Roy Williams, on March 16, 1997, in New York. Tyrel's family includes his two siblings, older brother Tyler James Williams and younger brother, Tylen Jacob Williams. Surprisingly enough, the whole William's siblings squad is into acting. Moreover, Jackson has appeared in an episode of "Everybody Hates Chris" with his brother Tyler James Williams.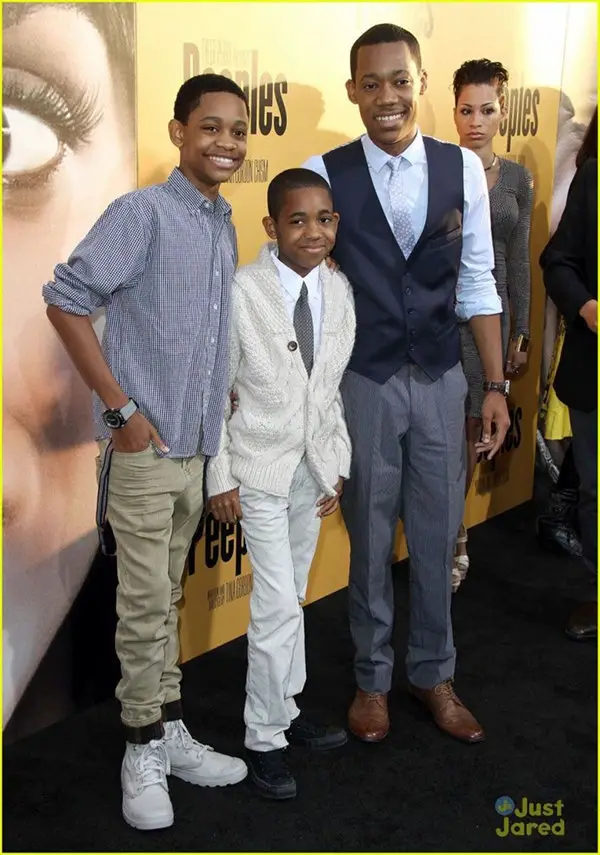 Caption: The Williams siblings!
Photo Credit: Justjared.com
Talking more about his family, Jackson's mother was a singer and a songwriter while his father was a police sergeant. 
Shifting lights from his family, Tyrel Jackson has many acting credits to his name, the most prominent one being, Lab Rats, which earned him two nominations for Kid's Choice Award in 2016 and 2107, and recently he appeared in Brockmire in early 2017. He has depicted the leading role in both the projects.
Also, as of now, Tyrel is working on the season two of Brockmire, which is set to air this year.
Stay with us for the budding updates on Tyrel Jackson Williams!