Una Healy is an Irish singer-songwriter...was married to ex-husband Ben Foden...their wedding took place in 2012...has two children from her marriage to Ben...got a divorce from Ben due to his adultery...currently dating boyfriend David Breen...is 38 years of age...David is getting to know her family...has naturally brunette hair...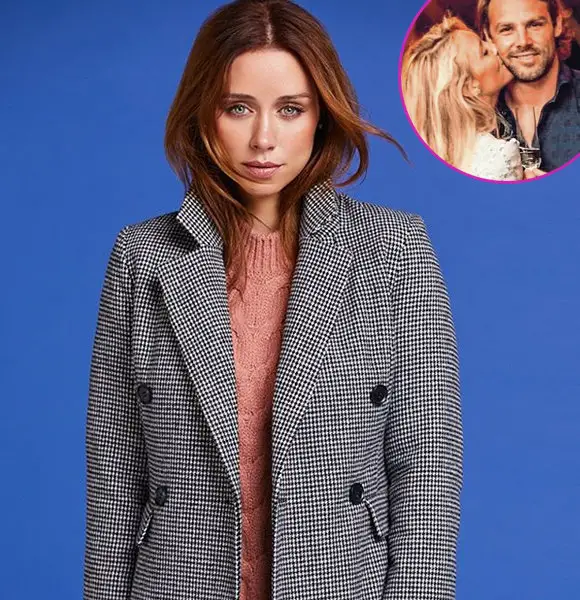 Irish singer-songwriter Una Healy has made millions from her career in the show business, both as a musician and as a TV presenter. She has had a pretty successful and eventful professional career with her band, The Saturdays, and as a model.
Not very different from her professional life is her fascinating personal life, which consists of marriage, kids, divorce, and now a new boyfriend. Know about all these in more detail in the article below.
Una's First Marriage
Going back to the beginning of Una's relationship with her ex-husband Ben Foden, the two married in 2012. It is not clear where they met for the first time, but they dated for four years before getting married.
And, the couple had a baby daughter, Aoife Belle Foden on 13th March 2012.
At this point, Una and Ben's relationship was going well. They were happy with their small family. So, the couple got married on 30th June 2012.
And, they even decided to have another baby. Hence came their son, Tadhg Foden, on 2nd February 2015.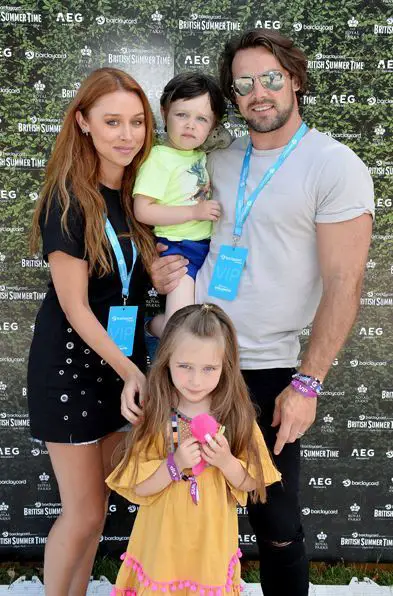 Una Healy with husband Ben Foden and children Aoife Belle Foden and Tadhg Foden in 2017 (Photo: Hello magazine)
Unfortunately for Aoife and Tadhg, their parents weren't meant to stay together forever. Una and Ben split up in July 2018.
The divorce was resulted by Una's discovery of Ben's adultery. Sadly, her husband was having an affair with PR worker Becky Milne.
Una's Dating Life Post-Divorce
After her divorce, the singer was heartbroken. She spoke to Hello! Magazine in September 2018, where she revealed that life post-divorce with Ben had been hard. She said,
My life has been turned upside down, and I'm trying to figure it out. I'm taking each day as it comes and just being there for my children.
Una also confided that she had since focused her attention on her two children that she shares with Ben. She added: 
I never feel lonely or alone. They're lovely company and have brought joy into my life. The most important job for me is to be the best parent I can and to provide and look after them. They're my priority.
But a person can only go so long without love. And Una, too, found her cravings for love getting fulfilled by her new boyfriend.
Recommended For You:- Kate McKinnon Lesbian, Partner, family, Net Worth
Una introduced her new boyfriend, David Breen, through an Instagram post on 23rd December 2018.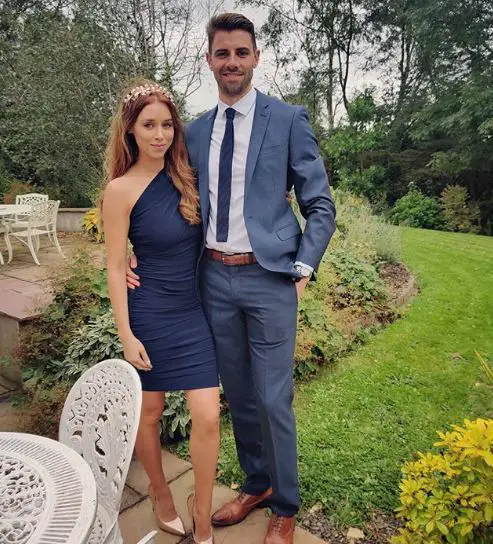 Una Healy with boyfriend David Breen at a wedding in September 2019 (Photo: Una Healy's Instagram)
While she has moved on, the actress didn't forget about her past heartbreak. Well, she slammed her ex-husband Ben through a song named Strangers and posted a cute picture with her new boyfriend. Her activity was in response to Ben's quick marriage to New Yorker Jackie Belanoff just after two weeks of dating.
As for now, Ben and Una have gone their separate ways. Una is happy with her boyfriend David, but she and Ben still have the same love for their children.
Bio, Age, And Family Info
Una Healy (full name - Una Theresa Imogene Healy) was born on 10th October 1981 in Thurles, County Tipperary, Ireland. She is the daughter of father Johnny Healy and mother, Ann Healy.
You Might Be Interested In:- Katee Sackhoff Married, Plastic Surgery, Tattoo
The gorgeous singer might've gotten her good looks from her parents, but she didn't get her red hair genetically. For people who are unknown about her hair, Una is naturally a brunette. She started dying her hair red in 2009 and loved it. But now, she is rocking a blonde color and plans to keep it that way for a while.