Entertainment
Not Married Ana Ayora, Age 33, Birthday Weekend Fun at New Mexico: Dating?
The Big Wedding actress Ana Ayora recently celebrated her birthday. She is already in her thirties and everybody have been curious to know if she is married or is in any relationship. Well! We are here to help you discover more about her.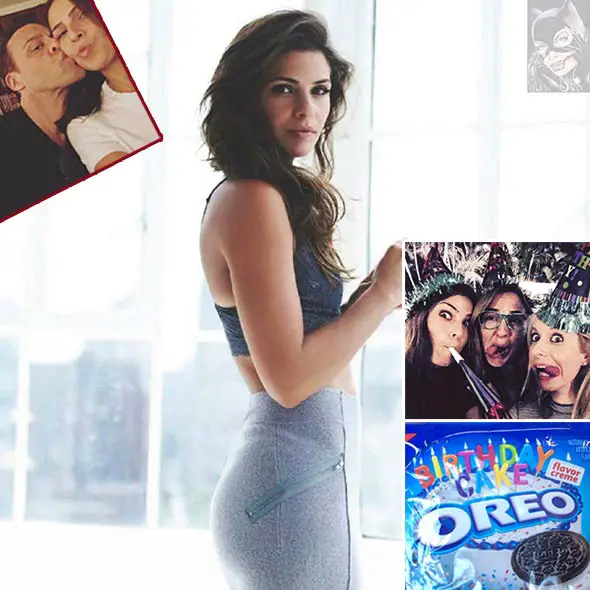 The Big Wedding actress Ana Ayora is already in her thirties and her fans have been curious to know if she is married or is in any relationship. Turns out she has now found the right man in her life and they have been together for almost a year now.
Wondering who the man is? Well, read below to find out. 
Romance With Boyfriend Revealed, Dating Life On Hype
Ana Ayora seems to have found the perfect man, Chris Dingwall, the writer, and director of "The CNO," for herself. Indeed, she currently shares undying romance with the love of her life and she is very much vocal about her relationship. Turns out she has kept her romance with her possible-husband public through posts on the social media.
See Also: Jane Slater Biography Has Loads To Reveal: Age, Husband, Height, Salary
The pair seems to be sharing the romance for a while now but they only opened up about their romance back in November 2017. Ana posted the first picture with her beau on Instagram in which they both are seen sharing a kiss. 
Adding to it, a month later in December the pair went off to a romantic getaway to Bali. The two shared romantic moments there which they would cherish for a lifetime.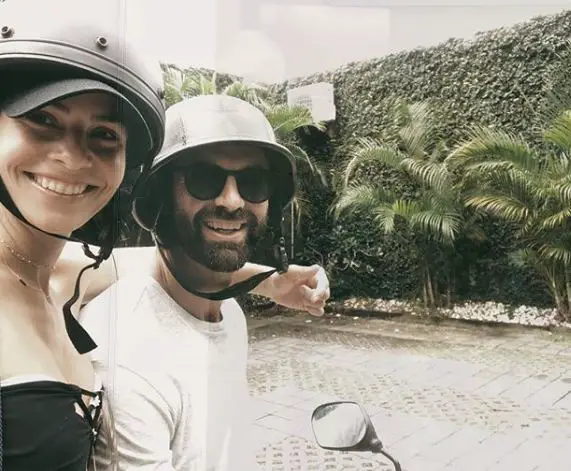 Ana Ayro with boyfriend on their trip to Bali. (Photo: Ana Ayro's Instagram)
Likewise, the couple often posts pictures of each other while appreciating each other's presence in their life. Indeed, they both seem blessed to have them their life. With their undying romance, they might soon be getting married. 
Birthday Fun
Back in 2016, Ana celebrated her 33rd birthday. She seems to have enjoyed the birthday weekend with abundant grace and excitement in a very pleasant location in New Mexico.
Don't Miss: Keke Vencill Bio Unravels: Age, Married & Family Status To Salary Details
She made sure to reveal her fun birthday week on social media as she posted various pictures on her Instagram account. Through the post, it seemed like she actually had a memorable birthday celebration.
The Big Wedding
The Big Wedding is a 2013 movie based on love and a different perspective of openness. 
The movie features numbers of nude scenes starring the hot lady. She can be seen fondling with Jared Griffin portrayed by Topher Grace. In an interview about her role in the movie, she explains,
"It's refreshing after so many years and centuries to be able to see a different perspective on love and family, you know? The openness of it. At the end of the day, there is no boundary, and everybody has a different language of love, and I think that's very much present in this film."
It has also been mentioned that Ana and her role as Nuria are two different versions as she is different from Nuria in real life. Responding to her naked scene, she said:
"There was definitely a little bit of anxiousness, but that was Nuria. Nuria wouldn't hesitate, so I didn't hesitate."
Ana was born on July 8, 1983, in Miami, Florida. She has appeared in several movies with Ride Along 2 being the latest as of 2016. However, she is mostly known for "The Big Wedding." However, this beautiful girl started her career during the year 2008 when she starred in the blockbuster movie "Marley & Me" and also several films.
You may also like: Rosalyn Gold-Onwude Married & Husband | Multiple Dating, Found Soulmate?​​​​​​​
She has a full passion of acting since her childhood and also stated wanting to become the number one Hollywood actress one day. So, nowadays she moves her career entirely because of the appearances in such big banner film.
Our best wishes are with her!