Entertainment
Rosalyn Gold-Onwude Married & Husband | Multiple Dating, Found Soulmate?
A former basketball player, Rosalyn is currently a famous....belonging to....ethnicity, she is currently rumored to be dating...But one of her most eye-catching dating rumors came up when she was said to be involved with the famous............once asked her out on a date during an interview.......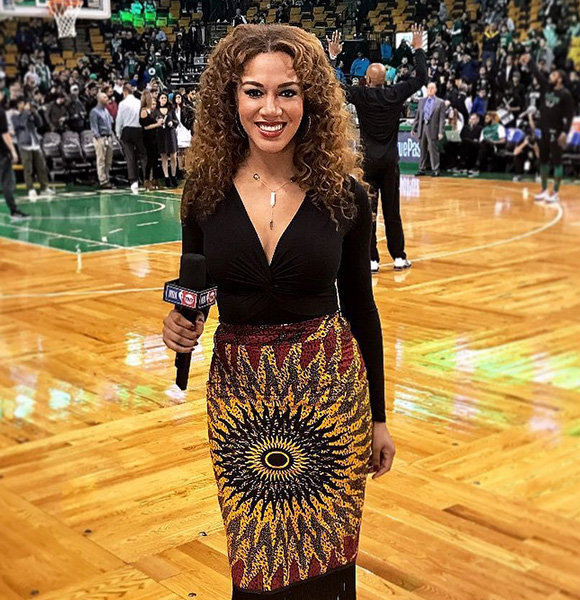 American basketball broadcaster, Rosalyn Gold-Onwude knows how to love a game with full heart and create a full-fledged career out of your passion. Born to parents Pat Gold and Austin Onwude, the former college basketball player is making huge waves in the sports journalism industry with her talents. 
With her unquestioned love for the game, the basketball analyst had written her love for basketball in her "married" and "wedding" tweets. Even though rumored to be dating a legendary singer, Drake, the Emmy award-winning reporter has let her flying career to speak for itself!
No Husband; Married To The Game
With her undying love for the game, Rosalyn at age 31 remains unmarried. With a mixed ethnicity coming from a Nigerian father and a Russian and Jewish mother, the Queens-born star keeps all her focus on her basketball broadcasting career.
You May Also Like:- Natasha Staniszewski Age 39 Married & Husband | Personal Life To Salary
In a tweet, she wrote on 7 August 2013, she is seen holding a basketball with the caption that read 'married to the game.'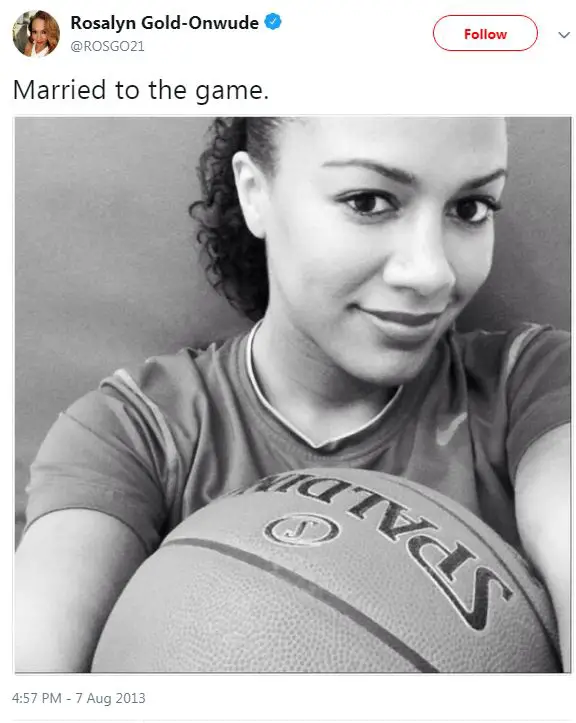 Rosalyn Gold-Onwude poses with a ball (Photo: Rosalyn Gold-Onwude' Twitter)
Her tweet surely shows her unrivaled love for the game and where all her attention lies at the moment.
The 31-year-old was again found displaying her love for the game at her witty best, when her Pac-12 Network co-analyst, Drew Shiller posted out the following tweet on 26 May 2016.
"Warriors-Thunder Game 6 starts at 5 pm. My wedding starts at 5 pm #Life"
To which Rosalyn humorously replied,
"Postpone the wedding!"
This tweet despite being sarcastic highlights her love towards the game and the importance basketball holds in her life. So, at present, even without a husband, she remains to be married, "Married to the game" to be exact.
Other Female Sports Reporter:- ESPN Reporter Olivia Harlan Bio: At Age 25 Turning Boyfriend Into Husband
Dating Rumors With Drake; Boyfriend Requirements
One of the most eligible bachelorettes in the game, Rosalyn has been constantly linked with numerous NBA stars. Whoever it is that she goes out with, she seemingly has one simple requirement, the love for basketball!
On 24 April 2016, she tweeted out mentioning how if she ever goes to a game with a boyfriend, and if the kiss cam is upon them, they are going to have a strategy preplanned.
"Kiss cam is on in Houston. If I ever go to a game w/ my boyfriend we're gonna discuss our strategy pregame. Better be no hesitation!"
While the requirements are out there, the future boyfriend better goes to a game with her and better preplan his strategy if they land upon a kiss cam.
And in the past, Gold-Onwude was rumored to be going out with Jidenna on 2016 after he walked the red carpet with Rosalyn at the 2016 BET awards. She was also hinted to be a low key girlfriend of NBA star Kevin Durant back in 2017.
Read Also:- Danny Fujikawa Age 32 & Girlfriend Welcomes First Baby, It's A Girl!
But one of her most eye-catching dating rumors came up when she was said to be involved with the famous pop-star Drake. At the NBA awards in 2017, Ros Gold-Onwude came up as Drake's date for the event, and the duo hit the red carpet together at Pier 36 in New York.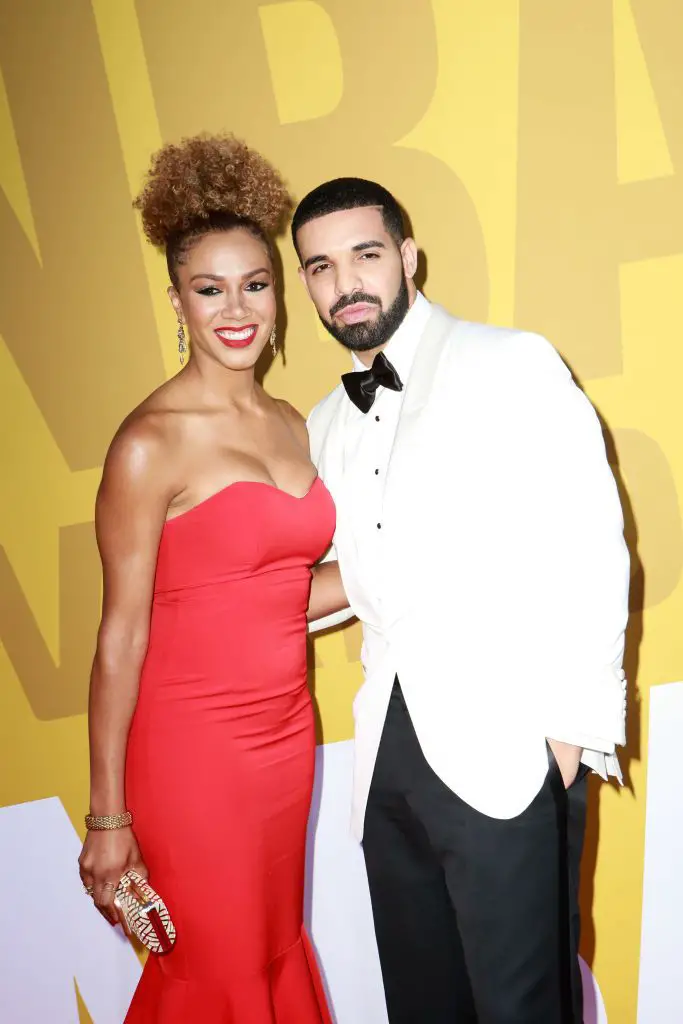 Rosalyn Gold-Onwude poses with Drake at NBA Awards (Photo: s.yimg.com)
Drake and Gold-Onwude, have been spotted together on numerous occasions, and while Drake once asked her out on a date during an interview, they seem to have bonded over their passion for basketball.
However, the two never came out officially to confirm whether they are dating or not.