Entertainment
ABC 7 Val Warner Has A Family, Married With Husband Or Casually Dating?
ABC 7's very own Val Warner may have been born and raised in South Central, Los Angeles, but she found her right home in South Holland, Chicago - where her family roots continue to reign supreme.
The Windy City Live co-host's somewhat nomadic career, after college, took her to the different parts of the United States including Kansas and New Mexico before she fell in love with ambiance and grittiness of Chicago.
Plus, she had an extra incentive to never leave the windy city as she met the man of her dreams.
Married With Husband Or Just Engaged?
If she never ran into her future husband, Jeff Cartwright while in Chicago, who can say for sure that she would've stayed there?
Windy City Live's Another Host:- Ryan Chiaverini Engaged? Getting Married Anywhere Except Here
Nevertheless, home is where one's heart dwells; for Val, her heart is with her boyfriend-cum-fiance Jeff and vice-versa. Although the engaged-to-be-married couple's pre-engagement history isn't a piece of public knowledge, it is likely to have been an intense one.
But, when the ABC 7 personality and her then-boyfriend, Jeff finally decided to commit to each other in February 2013, they opted for more of public engagement by throwing a party at a posh penthouse suite at Hotel 71.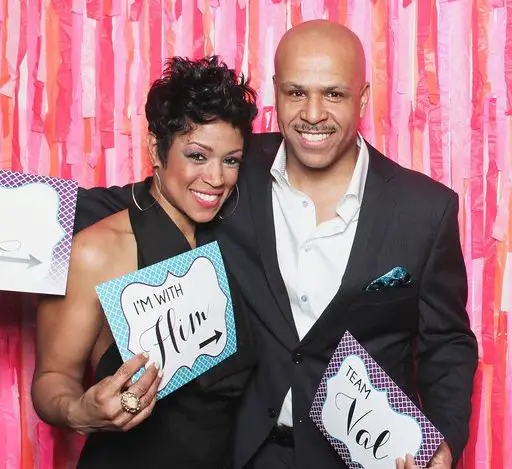 Happily Engaged Van Warner plays games with her husband-to-be at the engagement party held in February 2013 (Photo:- chicagonow.com)
Attended by Chicago's elite crowds & curated by A Perfect Event's Dabbi Lilly, the celebratory night recieved tractions on the back pages of city's most prominent media outlets.
Almost six years on, Val, age 44, and husband-to-be Jeff are yet to get married. Or perhaps, they have already done so. Back in July of 2017, on her fiance's birthday, the Windy City Live co-host labeled him as "soon to be hubby."
Regardless of the fact whether the longtime couple has married or not, they are already living like a family.
Celeb Having The Same Last Name:- Malcolm-Jamal Warner Support Former Wife Even After Ending Married Life; Is He Dating Another Girlfriend Or Single?
ABC 7 Personality Family Details; Net Worth & Salary Discussed
It seems like Jeff has wooed all of the ABC 7 personality's family members including her inspirational mother, darling grandmother and more importantly her sister, Rae. The same goes for her kids: Zoe, age 18 and Max, age 11.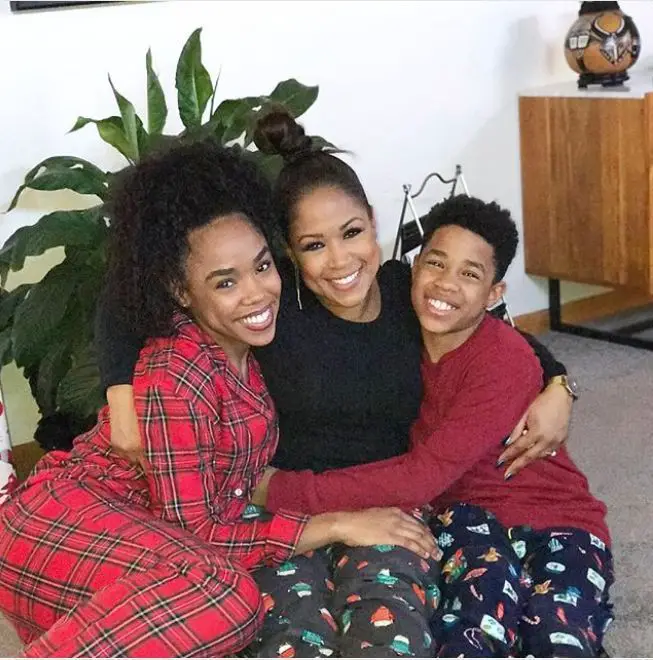 Family person Van Warner embraces her kids for a holiday photo circa Christmas 2018 (Photo:- Van Warner's Instagram)
Val, for her part, remains humbleas a family-oriented individual and an on-screen TV personality despite all her feats. Her fiance, Jeff echoed a similar sentiment while talking to Chicago Now's Candace Jordan at the Hotel 71 engagement by saying:-
"Even with all of her many successes, she still remains the same person."
The success referenced by Jeff is none other than her six-figure salary working for ABC 7. The University of California Alum, likewise, has accumulated a hefty sum in net worth over the years.