America's Got Talent...finalist...comdedian...married thrice...has two daughters...has appeared in TV shows and movies...net worth as of 2019 amounts to...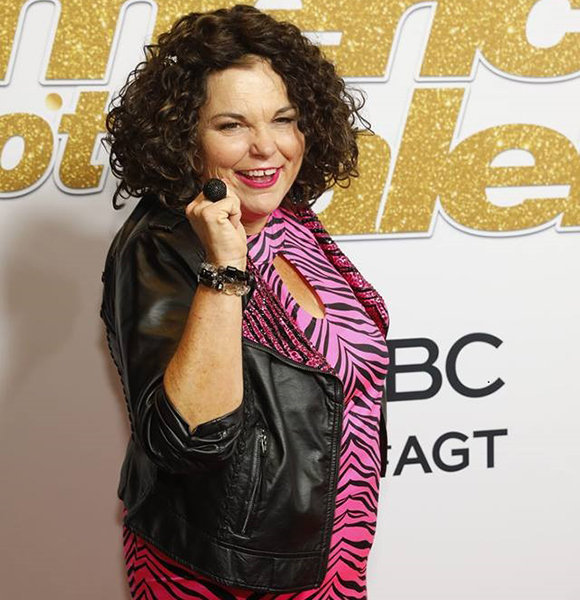 Vicki Barbolak is a comedienne, who despite taking her first comedy class at the age of 38, managed to go toe-to-toe with professionals in the entertainment industry. She even made it to the finals of the 13th season of America's Got Talent.
While her rival in the show, magician Shin Lim won the title of AGT, Vicki also managed to use the spotlight to launch her career forward. Read more details on the comedienne's rise to fame, career, and net worth.
Vicki Barbolak's Bio
Vicki Barbolak was born on the 7th of November 1957, in the United States. 
While many details on her upbring and family background remains a mystery, what is known is her father's name was Peter M. Barbolak. He was a former footballer of the National Football League. 
Woman In Comedy:- Beautiful Comedian Julia Morris Talks Struggles with her Husband and Children!
The comedienne - age 61 - lives in a trailer, which is the source of her inspiration for her comedy routine called "trailer nasty." Also, she has been named the Funniest Mom in America by Nick at Nite, a Viacom Media Networks' TV show.
Married, Husband, Children
Vicki Barbolak managed to strike gold in all the aspects of her life. She is a happily married woman and has been so for almost a few years now. She rang the wedding bells with her husband, Lou Brockman.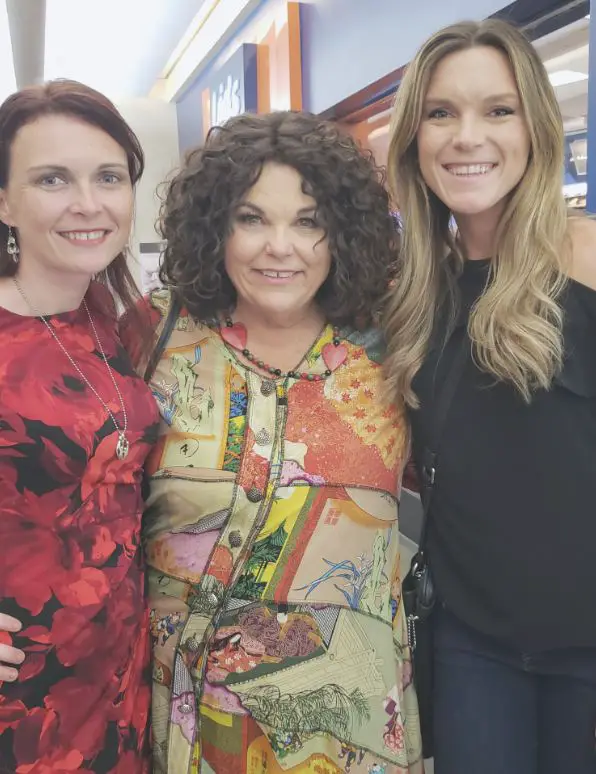 Vicki Barbolak with daughters Lily (right) and Emily (left) in September 2018 (Photo: Vicki Barbolak's Twitter)
Just a few weeks before the finals of America's Got Talent on 12 September 2018, Vicki celebrated the 25th anniversary of her husband's job at the Comedy Store. 
While Lou is a loving husband to Vicky, he is not her first. Vicky was married twice before and even has two daughters from her past relationships. Both of her daughters are already adults and married.
Career & Net Worth
After pushing her way through the audition and Judge Cut, Vicki performed a stand-up routine and discussed her love life in quarterfinals. She eventually got enough votes in advance to make her way to the semifinals. She got outed at the finals but got the attention of the people on her side.
Soaring at new heights, Vicki used her moment of fame to make a career in the entertainment industry. Besides the stage, she has also appeared in TV shows and movies. Vicki appeared in as Alex's mom in Call Me Crazy and also starred in the 2010 film, Pickin' & Grinnin'. As for TV shows, the actress has been a regular cast on the What's Up Orange County since 2011.
Queen Of Comedy:- Adele Givens Is A Married Woman But Chooses To Keep Husband In The Low Side! Hiding Children As Well?
While still on her 2019 tour, Vicki also manages a wedding company named "Wedding Van." Despite a comedian's average annual salary of $20K, she probably has a weighted net worth that amounts a few millions.