Entertainment
Vikings' Star Ben Robson: Found Success at Middle Adult Age, Rumors Of Dating with Prince Harry's Ex-Girlfriend
Success is something that everyone dreams of. It is the starting point of all achievements and desires though the price of success is a dedication and hard work. Today we are going to talk about Vikings' Star Ben Robson's success at middle adult age and his dating rumors with Prince Harry's ex-girlfriend. Let's being with the success that he has achieved at his middle age.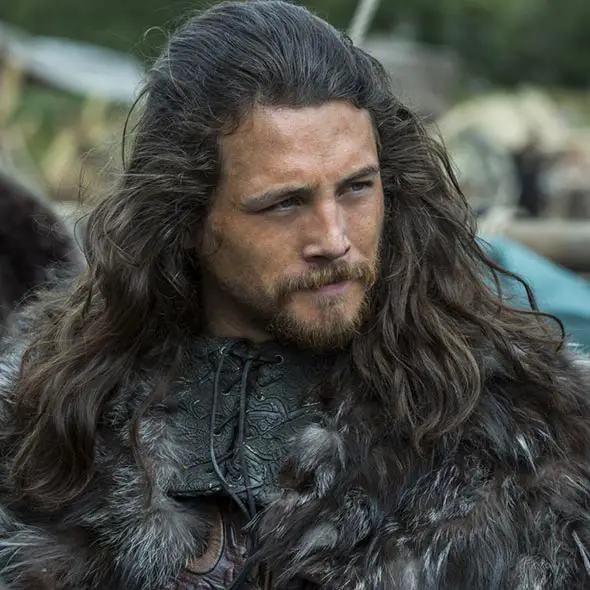 Today we are going to talk about Vikings' Star Ben Robson's success in middle adult age and his dating rumors with Prince Harry's ex-girlfriend. Let's being with the success part.
Caption: Interview with Ben: "Vikings" Star Would Not Want to Be a Viking, 2015.
Caption: Associated Press, Youtube
Thirty-two-year-old Ben Robson began his acting career by performing on stage before finally debuting in the industry. Robson could procure popularity and success in his middle adult age. He is most popular for portraying the character of Kalf in an Irish-Canadian historical drama television series called "Vikings" (2015-2016).
Is Ben Robson Dating Prince Harry's Ex-Girlfriend, Cressida Bonas?
Harry's ex-girlfriend Cressida Bonas is no doubt pretty and talented. In January 2016, she attended Golden-Globes tea party where she was able to steal the limelight in a white mini-dress at Chateau Marmont. She was seen chatting with many celebrities like "Downtown Abbey" star Joanne Froggatt. She even chatted with "Vikings" star Ben Robson giving him a big hug.
An article by Dailymail even suggested that she had been 'very flirtatious' with actor Ben Robson. This news gave birth to the rumors about their affair. Do you think that unmarried actor Ben Robson is dating Cressida Bonas?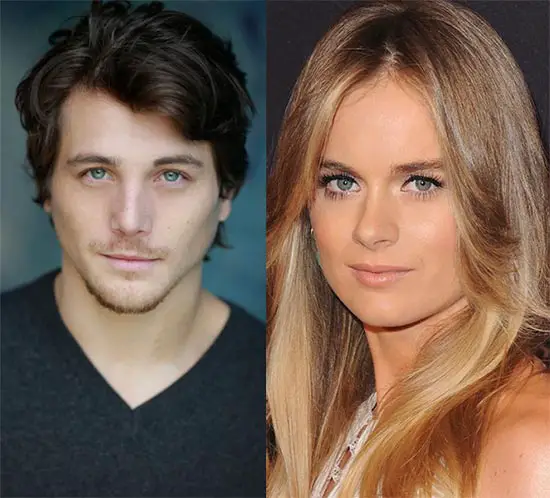 Caption: Ben Robson and Prince Harry's ex-girlfriend Cressida Bonas.
Photo Credit: Liverampup/Self
Ben Robson Currently Dating Charlotte Mckinney?
Rumors about the relationship between Rob and Baywatch Actress Charlotte Mckinney spread like wildfire after the together were spotted in Malibu grabbing coffee together. Both were dressed quite casually, and to normal viewers, it looked like a couple out together having a casual time. 
The two were spotted together getting out of Local Starbucks, and it didn't seem that they were out to grab some attention with Rob dressed in plain T-shirt, Jeans, and a Cap while Mckinney was spotted in an oversized blue shirt with Jeans Shorts.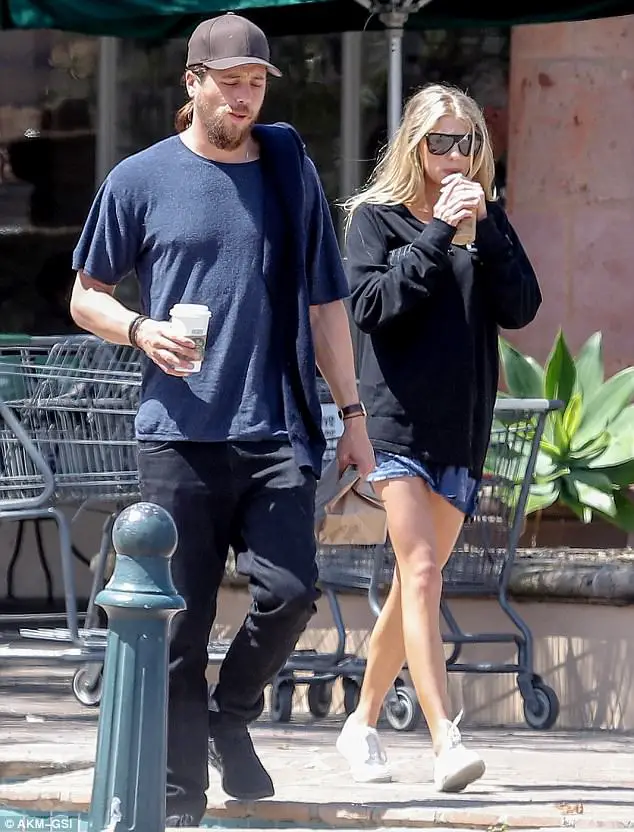 Caption: Ben Robson and Charlotte Mckinney spotted together grabbing a coffee.
Photo-Credit: Dailymail.co.uk
It is certainly interesting to note that the couple hasn't been tied to each other before and they do not even come close to featuring on each other's Social media. Whether they're just friends or lovers, their relationship seems quite ambiguous.
Feel free to stick close by so that we can update you on their relationship when more information is revealed!
Ben Robson Talks About Family and Personal Style:
In an interview TheCut.com, Ben had the chance to talk about his family which includes a little a younger brother and sister. He also proudly mentioned the most important and influential women in his life stating,
My grandmother was an incredibly strong woman. She was born in an Ukrainian orphanage and smuggled back into Germany during the war because it was the safest place to be at the time. Not that she would ever talk about it, but the mental strength to have gone through years of hiding is kind of inconceivable. My mother has also always been a huge, influential person in my life. Raising kids is one of the hardest jobs in the world. It's a lifetime's work and no one knows if they're doing it right or wrong. I think [as an adult] you find that respect for how much sacrifice they've gone through to give you the best opportunity.
Similarly, the actor also revealed how he looks so fabulous talking about his personal style saying,
I'm rocking kind of a '90s grunge look. I'm obsessed with vintage rock t-shirts and plaids and I've found this amazing store that I love going to – Kelly Cole on La Brea. My style has changed a lot since growing up in Newcastle. I think your environment really dictates what you're going to wear and how you're going to wear it. London is a much smarter groomed look. And I've been in California probably too long, but I'm more laid back in my look now. That's the fun with fashion – everywhere has its own sense of what's sharp, fresh, relaxed.
The handsome actor also spoke about the pleasant experience of having a personal stylist and was quoted saying,
I just started working with Adrien Sauvage this week [during Upfronts in New York], and he's great. I actually used to be a fashion buyer for Selfridges back in the day. Not long, but for a while. So I always had an interest in fashion. It's something I'd like to pursue, maybe, when I get some more free time. There's nothing like when you put a really sharp tailored suit on and you feel different, you feel good. Whatever you're wearing, if you're comfortable in it, it shows. You can tell when the clothes are wearing you. And obviously you want to be wearing the clothes.
Ben's A Short Wiki-Like Bio:
Ben Robson was born on February 4, 1984, in Newcastle, England. He attended Newlands Preparatory in Newcastle and Stowe in Buckinghamshire, England. He attended the University of West of England from where he graduated with business honors. During that time, he had no acting experience.  Later on, he decided to pursue his career in acting and then joined Stella Adler Academy situated in Los Angeles. Robson made his screen debut by appearing in "Dracula: The Dark Prince."
Standing tall at the height of six feet three inches, Ben Robson is also popular for appearing in the "Animal Kingdom," a TNT drama series. Likewise, he is known for appearing in the 2016 horror film called "The Boy." He was also seen in Hollywood Today Live (TV Series)  and the Last Call with Carson Daly (TV Series)  in 2016.