Vince Carter is a legend in the sport of...the only player in the history of the sport to appear for...still holds the record of in points per game...was married to... has a daughter...their relationship was...announced his retirement on...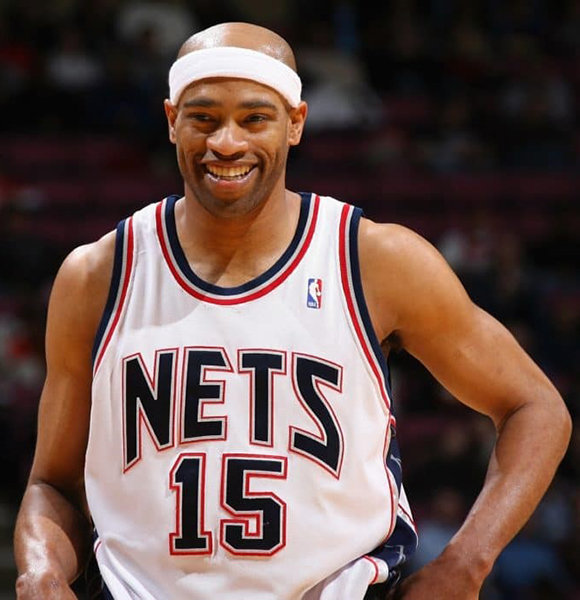 Canadians will remember Vince Carter as the man, who shaped the Toronto Raptors as one of the strongest teams in NBA with his crazy dunks. 
Although the basketball legend announced his retirement in June 2019, he will be going off the court in glory. His 2019-2020 season will put him as the only player to ever play 22 seasons.
Vince Carter's Bio
Vince was born in the Daytona Beach of Florida on 26 January 1977. His parents: Michelle and Vince Carter named him Vincent Lamar Carter, but the basketball star prefers to be called Vince. 
He grew up with three siblings: two brothers named Chris & Jeff Scott, and a sister called Alicia. He is not the only one in his family involved in sports; his cousin Tracy McGrady and brother-in-law Antawn Jamison are also NBA stars.
NBA Legend:- A Quick Look Into Jerry West Career And Stats; A Legendary Basketball Player Whose Picture Is The Source For NBA Logo
For his education, Vince attended Mainland High School in Daytona Beach. Afterward, he went to the University of North Carolina for higher education. 
Regarding his measurements, the athlete stands with a towering height of 6 ft 5 inches (1.98 m) and maintains a weight of 100kgs.
NBA Legend's Career & Stats
Vince is a legend when it comes to the court. Vince began his professional career in 1998 with Toronto Raptors. His stats with the Raptors are still memorable till date. His in points per game of 23.4 has yet to be beaten.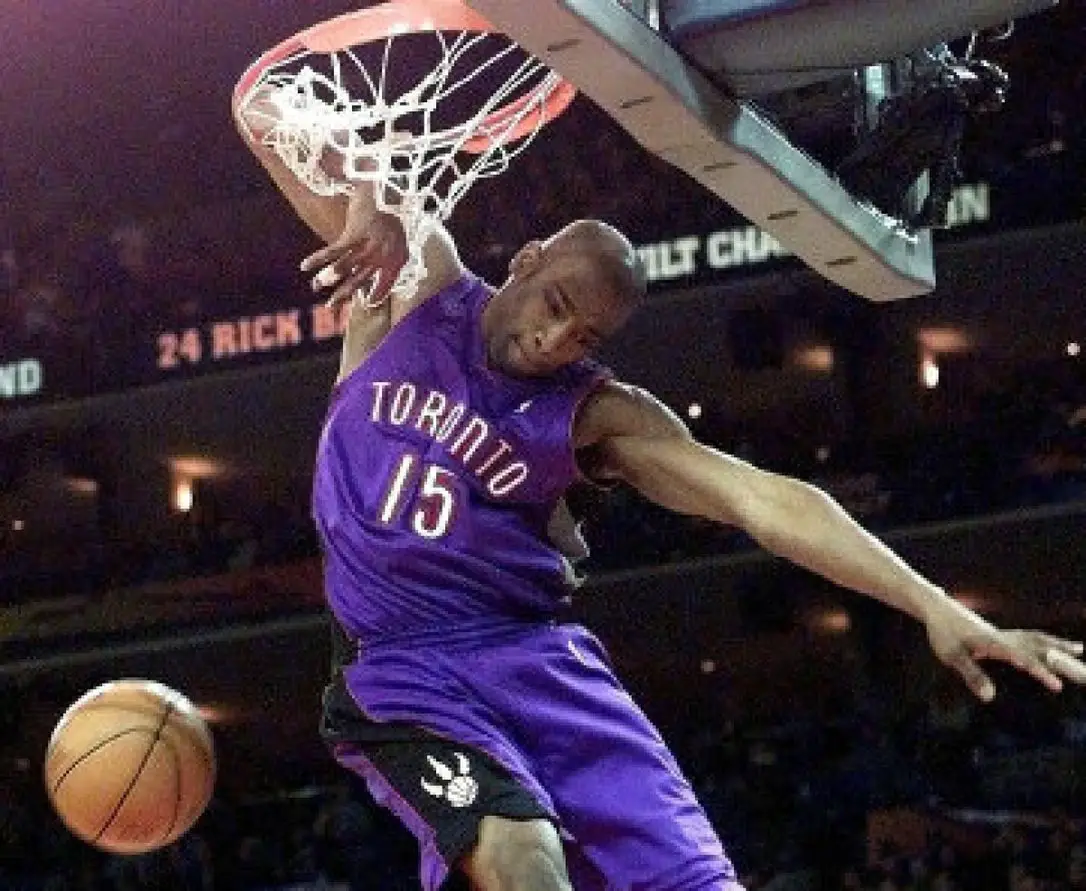 Vince Carter dunks for Toronto Raptors (Photo: thestar.com)
In 2004, Vince broke his record with the New Jersey Nets with an incredible 23.6 points per game. He eventually left the Nets to join the Orlando Magic in 2009 and stayed with them for a year. The season of 2010 had Vince record a career-high point of 48 for the Pheonix Suns.
Vince moved around some more until he found his home with the Atlanta Hawks. He signed with the team on the 24th of August 2018. On his debut game, Vince scored 12 points for the team but ended up losing to the New York Knicks with 126–107. 
With two decades in the sports, Vince has garnered in all the respect from fans of the game. His prowess in the game has been a vital part in his rise to the level of the elites.
His contract and salary with the teams he played for have not been released publicly; however, he does sit with an impressive net worth of $60 million. His impressive finances allow him to enjoy the more beautiful things in life, like his multi-million dollar home located in Windermere, Florida, US.
Married & Divorce: Who Is Ex-Wife?
Unlike his professional life, Vince has not had the same level of success in his personal life.
He was in a relationship with a chiropractor named Ellen Rucker from sometime around 2004. The couple married in July of 2004. They had a daughter shortly after the wedding and named her Kai Michelle Carter. However, the relationship was short-lived as Vince and his wife divorced in 2006.
Another Divorce Story:- Here's Why Wanda Hutchins Age 45 & Ex-Husband Michael Strahan Divorced
After the split, Ellen moved on and married Sondhi Carter. The pair are even parents of a son. However, Vince has yet to find someone.
It's not clear if he is heartbroken from his first relationship or hasn't found someone to call his girlfriend. Vince could be dating now and hiding his relationship from the public.