Entertainment
'Meet Black Ink Crew: Compton' Vudu Dahl Father & Know Her Real Name
Vudu Dahl joined the cast of VH1's reality show Black Ink Crew: Compton...her biological father abandoned her at a...The tattoo artist's birthday falls on...is a model as well and her shots are sprayed across... importance of having a platform for pansexual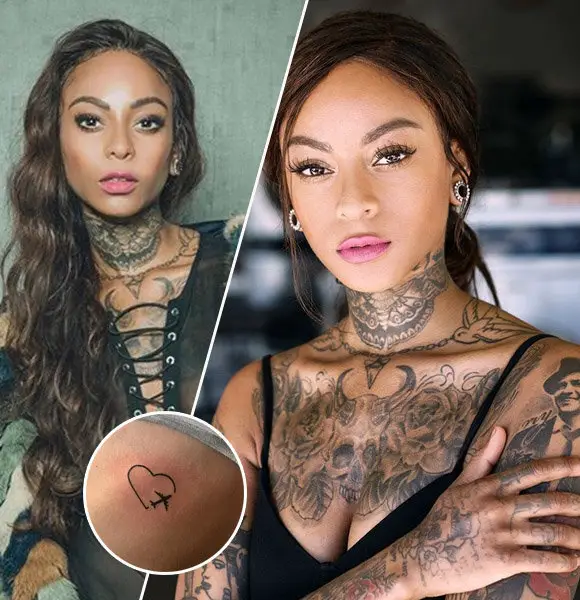 American tattoo artist Vudu Dahl achieved prominent fame after she joined the cast of VH1's reality show Black Ink Crew: Compton. Inspired by traditional Japanese art, her work resonates themes of sexuality and self-expression.
Over the course of her appearance in the show, the star has managed to become one of the highlights of the show. Interestingly though, she previously aspired to become a fashion designer and even joined the Art Institute of Seattle to study Designing.
But, unable to sustain financially and pay for her tuition, she focused on her passion for being a tattoo artist.
Vudu's Short Bio: Father, Abusive Upbringing
The reality icon was devoid of a normal upbringing as she was raised in a strict conservative family in Seattle, Washington. Since her biological father abandoned her at a young age, she was raised by her stepfather and mother in a very secluded and abusive environment.
Misunderstood For Dating Stepfather :- Chiquis Rivera And Her Whirlwind Of Romance With Boyfriend
To make the mattes worse, her stepdad ran his own religious cult and raised her in a sheltered youth. The actress even opened up about the experience in Black Ink Crew: Compton citing,
"Our exposure to the outside world was very, very limited and very controlled. I wasn't allowed to have any friends. There was no TV, no literature."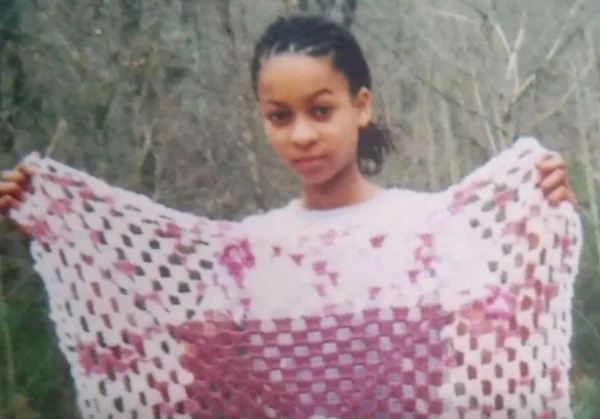 A picture of Vudu Dahl from her childhood years (Photo: distractify.com)
Moreover, she suffered several forms of abuse from her step-father ranging from starvation to other physical torture alongside her 12 siblings. Thankfully, she ran away from her unstable home when she turned 20 after her stepdad tried to get her married against her will.
But, the trauma she experienced growing up still lingered in her adult years. Her step-father even sent his version of the bible to IAM Compton (the tattoo shop she worked for). This led her to believe that her dad was stalking her.
Sexuality
Vudu is a pansexual and she doesn't allow her gender to dictate her physical or emotional attraction to other people. She is open to dating anyone in terms of personality and connection. She has dated both men and females in the past as well.
She is also very open about the importance of having a platform for pansexual people to represent themselves. So, she considers her part in Black Ink Crew: Compton as an important showbiz figure pansexual people can look up to.
Janelle Monáe, 32, Confirms Sexuality :- Frees Herself 'Pansexual'!
Well, it is natural for Vudu to support inclusion as she had a hard time opening up about her sexuality growing up. Since the icon was raised in a homophobic household, it took quite a long time to come in terms of her sexuality.
However, when she turned 19, she let out the secret to her parents and they didn't take the news well at all as they mocked her.
Facts About Vudu Dahl Including Age :
The reality star's unconventional name, Vudu Dahl, is her real name.
The tattoo artist's birthday falls on 5th October whereas her birth year is 1991.
Vudu has been struggling with anorexia, an eating disorder. She disclosed her condition only on 23rd July 2019.
She is a model as well and her shots are sprayed across her Insta handle which has amassed more than 30 thousand followers.
She's a fan of classical music and adores singers such as Frank Sinatra.