Entertainment
The Life Of Fox News Co-Anchor "Bill Hemmer" ; Is He Gay?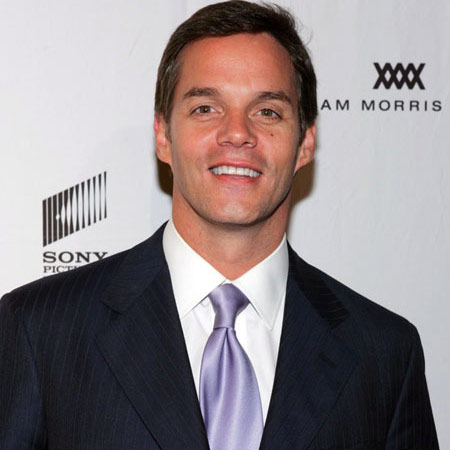 Quick Information
Date of Birth Nov 14, 1964
Nationality

American

Birth Place

Cincinnati, Ohio, United States

Home Address

New York

Profession

Journalist

Zodiac Sign

Scorpio

Religion

Christianity

Ethnicity/Race

White

Father

William R. Hemmer

Mother

Georganne M. Knittle

Brother/s

Andy

Sister/s

Tracy

Relationship Status

Single

Ex-Girlfriend

Dara Tomanovich

Gay

No

Salary

$400 Thousand Approx.
American journalist Bill Hemmer is one among the famous pack, who has fairly remained single for a long time.
However, it's not that Bill does not have a dating history. He led eight years of dating with his model girlfriend. But even his relationship could not save him from being rumored as gay. 
Gay Rumors Swirls; Sexuality Questioned
While his career brought him the taste of success, Bill has been part of rumors too. He got himself linked to gay stories after getting pictured shirtless.
However, it turned out that the picture was fake as his image was head-swapped to the original shirtless picture of Tiger Woods. Later, Bill took the matter to the Law Enforcement Officials.
Discover:- Gwilym Lee Married Or Casually Dating? He Just Can't Be Single
Later, while Bill was dating his girlfriend, one of his fans sent a letter to queerty.com regarding his sexuality. Queerty took to their website to clear the speculation of the anchor's sexuality and revealed that he is straight and has a girlfriend. The website of Queerty had a very funny response to the news. They wrote.
While this Boston-based reader may be sleeping well, we're vowing never, ever to sleep again. In fact, we'll never eat again, breath again or blink again. Our future has never seemed so bleak – or short. Why, Bill Hemmer? Why?!
Some hearts might be broken, but the anchor still manages to win hearts nevertheless. 
Model Girlfriend? Separation After Eight Years
The Fox News co-anchors attractive and charming personalities often attracted supermodels. He once dated Canadian model Dara Tomanovich. She was the new leadership model for the fashion house, Chloe, located in Paris.
They were in a serious relationship for eight years.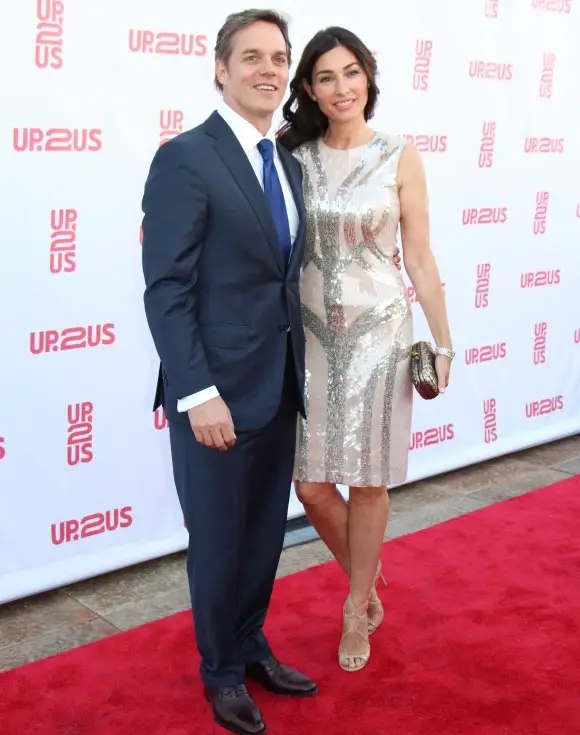 Bill Hemmer and his then-reported girlfriend, Dara Tomanovich, at Gala Event 2013 (Photo: guestofaguest.com)
Bill and Dara's love was pretty intense & they were even seen clicking pictures and enjoying date moments at the top of the Empire State Building. The images covered the media and proved that Hemmer was indeed straight. Before that, it was rumored that Hemmer was gay due to his single relationship status, which was about eight years ago.
Don't Miss:- Danielle Cohn Young Age Fame From Parents Struggle | Boyfriend, Dating Now
Their long-lasting love did not get to witness a new chapter in their life. The couple ended their relationship in 2013, and since the separation, Bill has remained relatively private about his dating status. 
Later, one of his fans asked whether the journalist has a girlfriend or not in February 2015. Bill had no reply to this tweet.
While Dara is known to be dating the British Royal Prince Andrews, We have yet to witness the special someone in Hemmer's life as he does not seem to be dating anyone as of now. 
Well-Earning Career!! What Is His Net Worth?
Hemmer worked at CNN for 10 years before shifting his contributions to Fox News. The journalist has now been replaced from his daily segment, but he can still be seen in the channel as a co-anchor in a morning newscast from 9 to 11 am. 
With vast experience in the Journalism world, he has apparently accumulated a net worth of $9 million. Talking about the co-anchor's salary, he earns a generous amount of $3 million per year from Fox News.
Bill's Family Life
Although a busy TV host, Bill is extremely close to his family. His father and mother love each other immensely and already celebrated their 56th anniversary on 5th August 2013. Besides his parents, Bill's family consists of his brother Andy and sister-in-law Nancy.
Well, Bill doesn't have children of his own, but he has child-like figures in his life. The bundle of joy is his brother's three children. The Fox host is a wonderful uncle to the children of his family.