Entertainment
Wil Wheaton Personal Life: Meet The Wife Of Star Trek Actor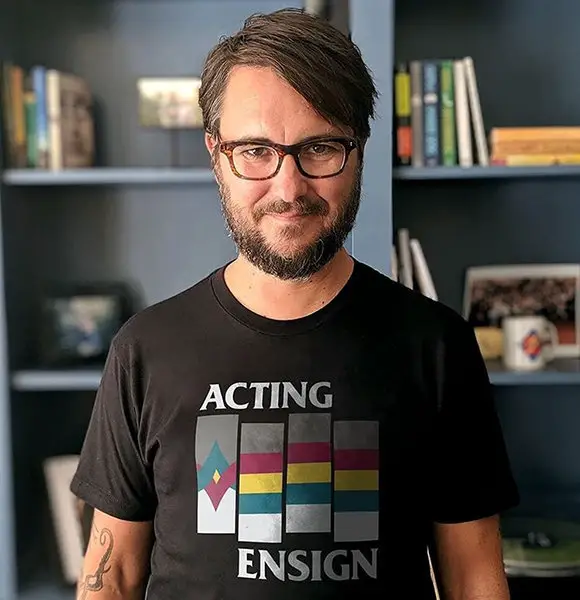 Wil Wheaton is famous among the Star Trek fanbase. He portrayed the beloved Wesley Crusher in the hit TV series, Star Trek: The Next Generation.
Wil is also known for his appearances in the TV show, The Big Bang Theory, alongside Kaley Cuoco and Johnny Galecki. He appeared as himself in the show while interacting with characters who are a fan of him for his portrayal of Wesley Crusher in The Next Generation. 
Wil's Personal Life: Wife & Children
Wil met his wife, Anne Wheaton (formerly Anne L. Prince), on the 31st of December 1995 at a New Year's Eve party organized by their mutual friend, Stephanie. However, nothing happened between them on their first time getting to know each other. 
More On Johnny Galecki:- Johnny Galecki Dating Confirmed! Half Age Girlfriend, Absolute Stunner
Then, after a few days, Stephanie invited Anne to the movies and informed her that Wil was coming, too. This was the time that they got to know each better; they have been together ever since.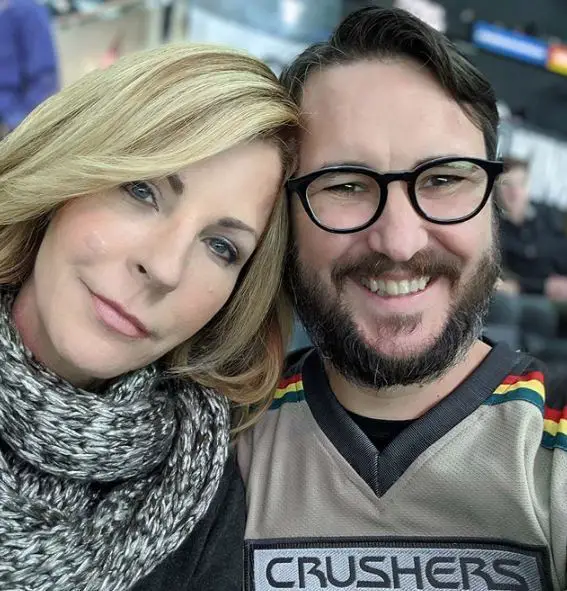 Wil Wheaton with wife Anne Wheaton at the Staples Center on the 13th of February 2020 (Photo: Wil Wheaton's Instagram)
After about four years of dating, the couple got married on the 7th of November 1999.
They have two children. 
However, Wil is not the biological father of both his sons, Ryan Wheaton and Nolan Wheaton. Anne had them when she was young, and they were still babies when she met Wil for the first time in 1995. 
Nevertheless, Ryan and Nolan both asked their father to adopt them; Ryan did so when he was at home alone with Wil, staring at laser lights together. And Nolan asked him to adopt him at Comic-con. Wil agreed to do so, both the times. 
The family now lives in Pasadena, California, the United States. 
Wil Wheaton's Bio
Wil Wheaton was born on the 29th of July 1972 in Burbank, California, the United States to Rick and Debbie Wheaton.
He has two younger siblings: Jeremy Wheaton and Amy Wheaton.
Cinematic Career
Wil began his career in 1981 with a role in the TV movie, A Long Way Home. Since then, he has managed to gather 127 credits as an actor, with three credits each in the writing, production, and soundtrack department.
Talking about his acting career, Wil has worked as an on-screen actor portraying characters, as well as giving voices to characters of different animated TV shows and video games.
His most-known acting works are Star Trek: The Next Generation (1987 to 1994), The Big Bang Theory (2009 to 2019), Titansgrave: The Ashes of Valkana (2015), Leverage (2009 to 2012), etc. Similarly, his most famous voice acting works are in projects such as Ben 10: Omniverse (2014), Fantasy Hospital (2016), Transformers: Titans Return (2017), and Teen Titans Go! (2014 to 2018). 
Another Star Trek Actor:- Katee Sackhoff Married, Plastic Surgery, Tattoo
For his writing and producing jobs, he has created and produced the TV show, TableTop, that ran from 2012 to 2015. He also worked as the storyline writer and producer in 10 episodes of the TV series, Titansgrave: The Ashes of Valkana in 2015. Finally, he was a contributing writer in the 2002 TV series, Arena, and produced one episode of The Wil Wheaton Project in 2014.
Facts About Wil Wheaton
Wil's full name is Richard William Wheaton III.
He stands at the height of 5 feet 10 inches (1.78 meters).
His first acting job was in a Jell-O Pudding Pops commercial alongside Bill Cosby.
An asteroid was named after him on the 18th of January 2017; it was announced that the asteroid was named 391257 Wilwheaton.