Entertainment
Who Is William Franklyn-Miller Girlfriend? Also About Height, School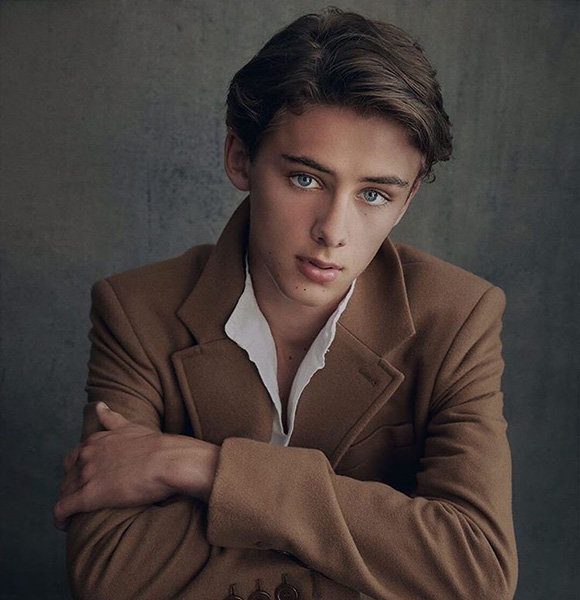 William Franklyn-Miller is a young budding actor in Hollywood who is known for his roles in TV shows like Arrow, Neighbours, and Jack Irish.
Apart from being a rising actor, William is also a huge social media sensation and a model who has been featured in magazines like Visual Tales, Papillon and worked as a model for various campaigns all around the world.
Who Is William Franklyn-Miller's Girlfriend? 
William has opted to keep his personal life way from the public domain so far. So nothing precise is known about his love life.
Although William's relationship status remains pretty secluded, he does seem to share an extraordinary relationship with child actress and model Lily Chee. The two frequently appear on each other's social media and are often spotted together at various events, which naturally has stirred some rumors.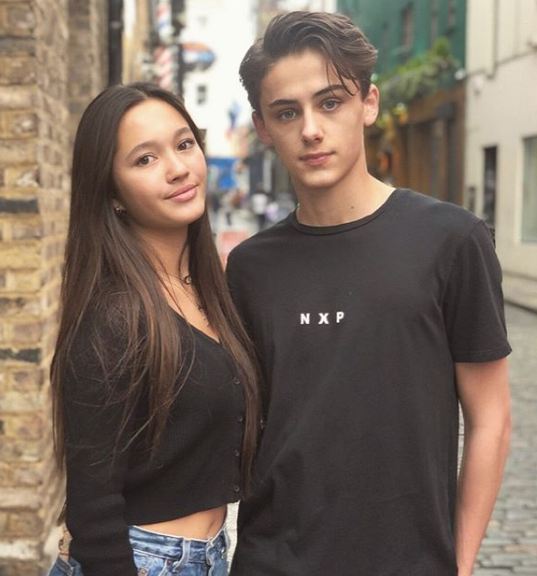 William Franklyn-Miller with Lily Chee in June 2019 (Photo: William Franklyn-Miller's Instagram) 
Up until now, both William and Lily have not addressed their dating rumors. In fact, when a fan asked them if they were dating in 2019, both the young models subtly ignored the question.
Before Lily, William was also linked with the Australian child model Meika Woollard. The two were often paired together for various projects.
Further, they were also spotted together on multiple occasions and frequently appeared in each other's social media. In fact, in an Instagram post in December 2016, Meika even said that she loved William.
Another Rising Young Actor:- Auli'i Cravalho Dating, Parents, Family, Net Worth
It could have been a friendly love, too, but it sure fueled up their dating rumors. However, after the last post on Meika's Instagram in May 2017, the two have never been spotted together.
Apart from these link-up rumors, nothing concrete is known about his dating life. So, until an actual confirmation comes from William himself, one has to assume that the young actor is probably single.
William Franklyn-Miller's Family Info
William was born in London, England, as the eldest child to father- Dr. Andy Franklyn-Miller and mother- Shannon Franklyn-Miller.
He has two younger siblings; a brother- Noah Miller and a sister- Sienna Miller, who are twins. Just like William, his siblings are also growing internet sensation with a popular Instagram account named thetwinsfm.
Age/ Height/ School
Born on 25th March 2004, William already stands at the height of 6 feet 2 inches (188 cm) with a complimenting weight of 74 kg (163 lbs). Well, William is a growing young boy, so his height is likely to increase in the future.
Another Celeb With Same Name:- William Nylander Married, Family, Net Worth
As for his education, William did go to a regular school for quite some time, but as his fame increased, it became hard for him to adjust to school, so he joined an online school to complete his high school. His online schooling has made it easier for him to travel for work, and his school works too.