Some of the best personalities out there are the ones filled with humor and talent. Yogi Ferrell, a renowned basketball player for the Sacramento Kings, is a person with similar characteristics.
One can often see him joking around in his social media. From trying to catch Spongebob and Patrick with gummy bears to using his cat as a machine gun, fans have a good laugh going through his Insta handle.
However, if you do not know about Yogi Ferrell, then not to worry. Just keep on reading and enjoy knowing about the point guard for Sacramento Kings.
His Girlfriend & Dating Life
With such a charming personality, comes fans talking about Yogi's personal life. His relationship status seems a little vague as the point guard has not revealed much. But, he might be connected to Darian Barnett. The two were first seen as a couple through Yogi's tweet, mentioning her in August 2015. 
Explore Personal Life Of Another Kings:- Marquese Chriss Girlfriend, Family, College
Further, the couple regularly tweeted about each other, showing off their happy moments. With so much love seen on social media, one could only speculate that the two would be taking the next step further in the future.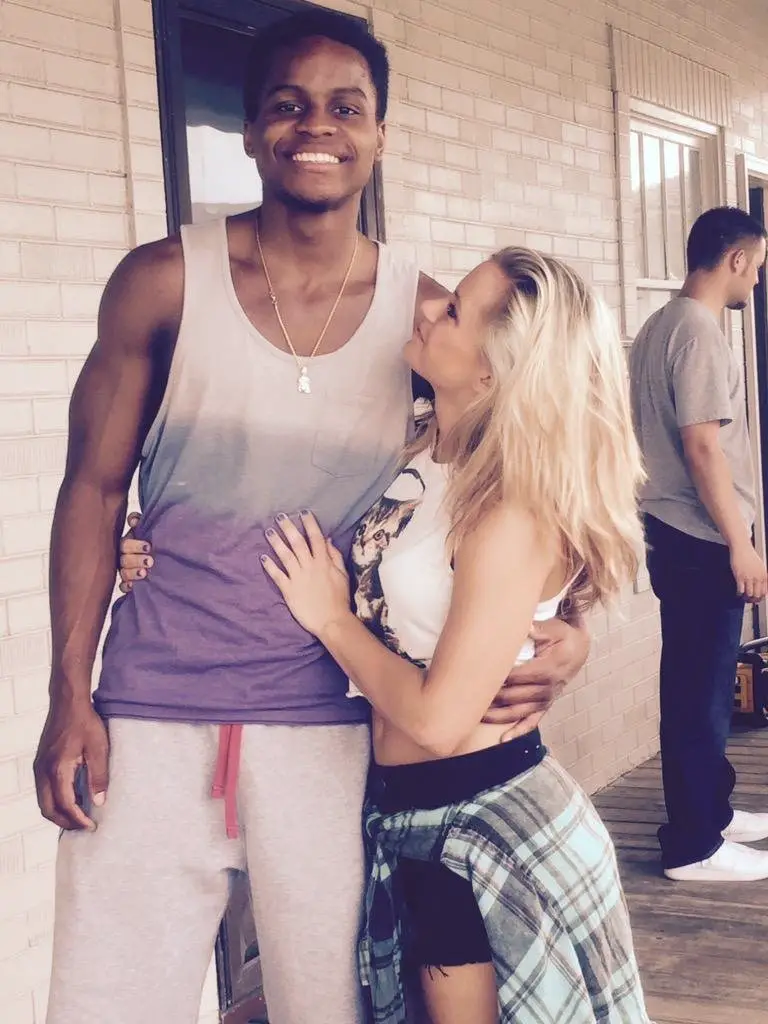 Yogi Bear with his girlfriend, Darian Barnett on May 2015 (Photo: Darian Barnett's Twitter)
But, Twitter saw a dead silence about their relationship after May 2017; Yogi's last tweet mentioning her. Though both of them are active in their respective social media platforms, nothing about their romance has surfaced.
The whole situation makes it harder to speculate whether Yogi made Darian his wife or if they went their separate ways.
Before Darian, Yogi was seen with a girl named Rachel in September 2012. The details of their relationship were also not revealed. 
Yogi Ferrell's Age, Family, College, & Height
Born on 9 May 1993 to parents: Kevin Sr. and Lydia Ferrell, Kevin 'Yogi' Ferrell is the native of Greenfield, Indiana. He grew up with a brother and two sisters. 
The name 'Yogi' was given to him by his mother because he reminded her of 'Yogi Bear' from the movie of the same name. Just like the fictional bear, Kevin always had an aptitude for picnic baskets, and soon enough, he became known as Yogi Ferrell.
He went to Park Tudor High School, where he graduated as rivals.com's third-ranked point guard recruit. After his schooling, he attended Indiana Hoosiers School for his higher studies.
Look Up Another Kings Player:- Marvin Bagley III Parents, Stats, Contract, Salary
While in college season in Bloomington, Yogi was arrested for trying to use fake IDs to enter a bar and underage drinking. However, he apologized through The Indianapolis Star with a press release for letting his family and the team down. He further added that this was something he had to learn from and took full responsibility for his mistakes.