Entertainment
Younan Nowzaradan Wife, Son, Nationality, Net Worth - An Explicit Bio
One could easily assume that a successful doctor like Younan Nowzaradon would have a luxurious life and a prosperous married life with a wife. But, could one speculate that the man, who fixes others' flaws and help them have a healthy living, went through a terrible divorce and even lost a majority share of his net worth?
Well, if not, embrace yourself because it's true. And, though the surgeon would like to forget his awful divorce settlement, he just can't.
However, despite his messy split with wife, Dr. Now's contribution to the medical field can never be forgotten. In his career span, he has performed bariatric surgeries on thousands of patients and helped countless people lead a happy life.
Divorce With Wife; Loses Significant Part Of Net Worth
Although Dr. Now was committed to his work throughout his career as a surgeon, he was not always a single man. The doctor previously used to be a married man with a wife and children.
Younan married Delores Nowzaradan in 1975. Initially, the couple led a happy marriage which was further intensified when they became parents to their three children.
On The Verge Of Divorce:- Catelynn Baltierra Dreads Divorce From Husband | Sign Of Separation
Delores, who previously worked as a personal secretary, even gave up her job and career prospects to take care of the family. She even nursed Younan's mother for nearly 21 years.
The marriage looked perfect on the surface, but, deep down, it was crumbling. And, the gaps only came to light after the pair split. In 2002, after remaining married for nearly 27 years, Younan's wife filed for divorce claiming little to no support from her spouse and cruel treatment.
Although Younan denied the accusations, the court ruled its verdict in favor of Delores and awarded her 70% of the joint community state which was valued at $380,0000.
Younan submitted a second issue claiming he was mistreated during the settlement, but his case was overruled by the Court of Appeals in Texas. As of today, Dr. Now proclaims a net worth of $4 million.
Dr. Now's Nationality, Religion & Son: Mind Behind My 600-lb Life
Dr. Nowzaradon, the star, and frontrunner of the TLC's TV show My 600-lb Life, gained immense respect for his contribution to the society helping obese people lose their weight with surgery and an extended diet plan. His bio suggests that he has performed over 2000 surgeries in his career.
Famous Surgeons:- Marci Bowers Before and After Pictures & Family With Wife; A Bio
However, the Judaism religion follower isn't the brain behind the famous show; it's his son Jonathan Nowzaradan - who also works as a producer for Megalomedia.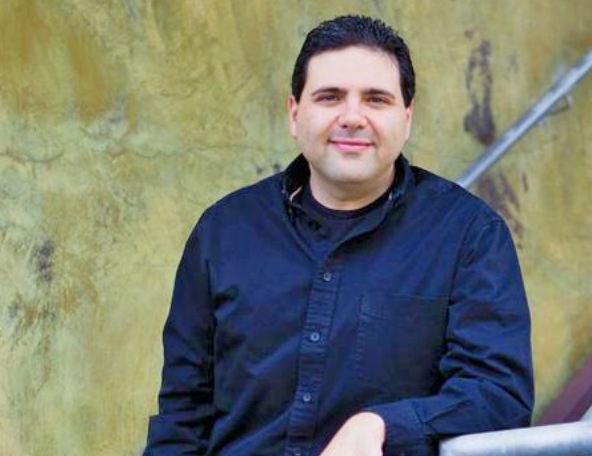 Dr. Younan Nowzaradan's son, Jonathan Nowzaradan in 2018 (Photo: TheCelebsInfo.com)
Dr. Now, age 74, may come off as a perfectionist in his field, but over the years, there have been some failed surgeries and even a few errors due to the negligence of the surgeon himself.
Back in 2015, Younan was sued by a female patient after he reportedly left a 29cm long steel tubing in her abdominal cavity. The patient sued for compensation for $1.2 million claiming physical injuries and severe pain.
Legally Sued & Screwed:- Bryan Singer Gets Sued! Alleged 2003 Sexual Assault And Rape Attempt Comes To Light
Born in Iron, Younan, who now possesses an Iraninan-American nationality, had earlier completed his doctorate in medicine from the Tehran University in 1970.