Young Dolph, the famous American rapper has been shot and killed at an unfortunate event right outside Makeda's Butter Cookies. What really did happen?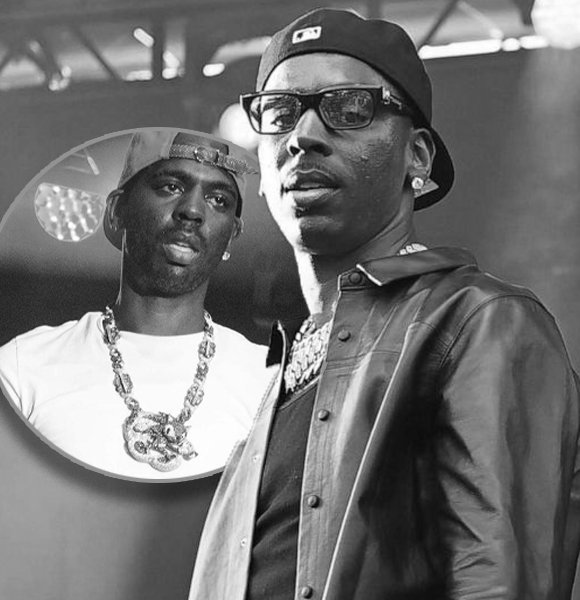 A rising star of the hip-hop community, Adolph Robert Thornton, famously known as Young Dolph life was cut short when he was fatally shot and killed this Wednesday, November 17, 2021.  
Dolph's death has created a gloomy environment in all of the hip-hop community as he was widely loved by the rest of the community and his fans. 
Young Dolph's Death & Reason 
The "Cut It" rapper, age 36, was on his way to live a typical day, stopping by Makeda's Butter Cookies to buy treats. 
As per the owner of the bakery, Maurice Hill, just as he was leaving the place, an anonymous car pulled up and shot him, resulting in his death around 1 pm, as Daily Beast reports. 
Call it a mere play of destiny, the 36-year-old was a regular on the Cookie place. The place had also posted a video on Instagram of his appearance in the store. 
"The tragic shooting death of rap artist Young Dolph serves as another reminder of the pain that violent crime brings with it,"
The Mayor of Memphis, Jim Strickland, said on his Twitter account. He also forwarded his thoughts and prayers to his family and friends. 
The sudden death of the American rapper has shaken the hip-hop community, and more so, all of the social media as condolences have not stopped pouring for him and his family. 
Celebrities like Meghan Thee Stallion, Gucci Mane, and many other notable names have taken to their social media to forward their deepest sadness and condolences on his passing
As reported by CNN, the leaders of the city, Memphis leaders, have called out in support of a city-wide curfew; however, the officials are trying to maintain a balance in the city, and officers have been deployed to maintain the impact. 
As of now, it is unknown who the murderer was and the reason behind the act. 
However, this is not the first time he has experienced a gunshot. Back in 2017, he survived another near-fatal gunshot where he suffered three gunshot wounds outside of a retail store in Hollywood, LA. 
The attacker, Corey McClendon, was arrested for the attempted murder; however, he was released the very next day. 
We at LiveRamp Up forward our deepest condolences to the family and friends and all who have been affected by his untimely death. 
It's sad to see such a young talent gone too soon. Dolph sure had a very bright future ahead of him. Apart from a successful career, he entertained a flourishing love life alongside his children.
Young Dolph's Girlfriend & Kids 
Dolph lived a happy life alongside his love time beau. Although unmarried, Dolph's girlfriend was more than just a partner as for him, she was also the mother of his two kids. 
He has been in a long time relationship with Mia Jaye. Over the years, the two have solidified their romance and moved together in life to be parents of a boy and a girl. 
The pair welcomed their firstborn, a son named Tre Tre, on 20th June 2014 and welcomed their second born, a daughter named Ari, in April of 2017. 
Back in 2018, on the occasion of his son's birthday, he had expressed that his son looks after his daughter and that he is the 'best big brother ever.' Wishing his firstborn on his birthday, he wrote,
"He is not only the Best son ever but he's the Best Big Brother ever and it warms my heart to see my big boy growing to be such an honorable little person."
Back in 2020, Dolph also made a post about him retiring as he really wanted to be with his kids, '24/7.'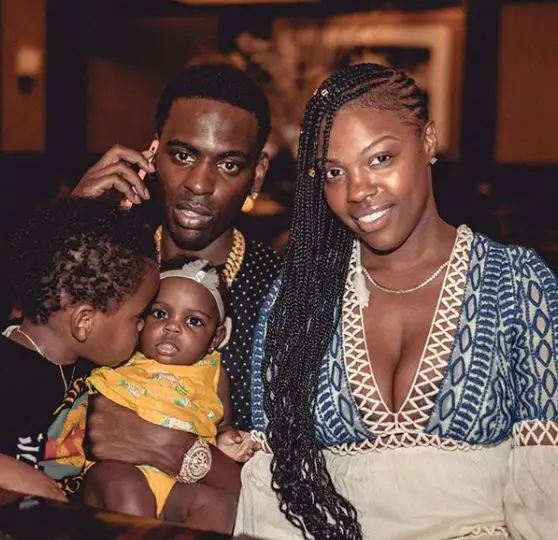 Young Dolph with his girlfriend Mia Jaye, son Tre, and daughter Ari at The Ritz-Carlton Hotel in May 2018 (Photo: Young Dolph's Instagram)
It is unfortunate to see such a tender and loving family going through the most challenging time of their life. It sure is difficult for Mia at these times, but we hope she finds immense strength and love in the hardest times of her life. 
Mysterious Baby Mama:- Yung Bleu Girlfriend, Baby Mama, Net Worth
More On Young Dolph
Born on July 27, 1985, he released his first-ever mixtape in 2008 named Paper Route Campaign. 
Although he did think of retiring, he did not retire, and by never putting a brake on his career, he went on to release his seventh album, Rich Slave, on August 14, 2020. 
Dolph grew up alongside his grandmother as he didn't stay much with his parents. The reason was, they were both addicted to substances and his two sisters were under the care of his other grandmother. 
As of recent, he, along with Key Glock, released their second album, "Dum and Drummer 2," in late March 2021.