Yung Bleu and baby mama share a...began dating his girlfriend...celebrates his birthday on...commenced rapping in...began actively participating in the Alabama rap scene...has released multiple chart-topping songs including...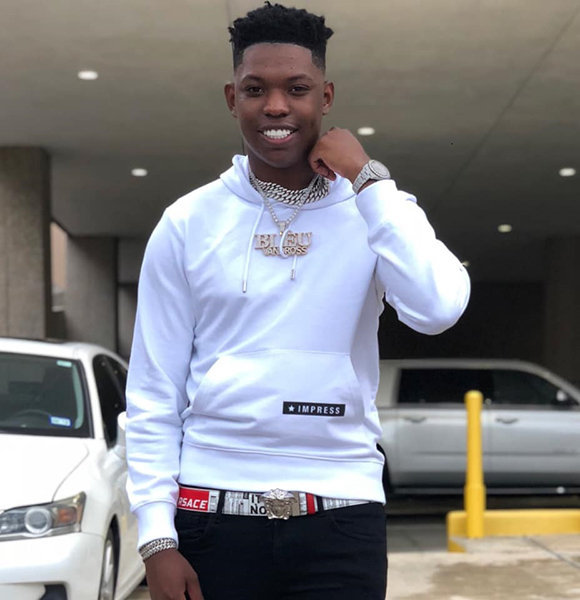 With the release of his self-titled mixtape around 2013, rapper Yung Bleu began his musical journey. His eccentric flow, coupled with dark and menacing style, proved potent as his following grew exponentially.
Before bursting into the mainstream scene, Bleu spent years honing his skillsets. Like his compatriots, his infatuation with the art of rapping developed at an early age.
A staple among the Alabama rap circle, Bleu gets revered for his heartfelt, introspective songs. Through music, the Miss It hitmaker provides insight into his dating life, girlfriend and relationship with baby mama.  
Baby Mama, Girlfriend & Dating
Bleu is very protective of his loved ones: be it his sons, baby mama or even his girlfriend. No wonder, he opts not to speak at length about them either on social media or interviews.
Similar Views:- Mike Sherm Wiki: Everything From Dating, Girlfriend To Parents, Net Worth
In November 2013, the "Go Head" wordsmith and his first baby mama welcomed their son Corbin. Other than the fact that the two share a child, very little information is available on his mysterious baby mama.
Following his split from his first baby mama, Bleu began dating his present girlfriend. After igniting a romance in late-2015, the rapper and his mystery girlfriend went on to bear a son together.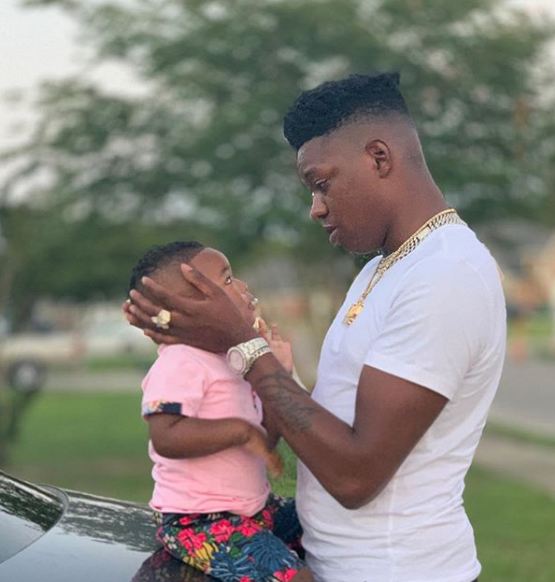 Yung Bleu intimately looks at son circa May 2019 (Photo:- Yung Bleu's Instagram)
Admittedly, Bleu doesn't deem his girlfriend fit for the limelight as she owns "thin skin." In his April 2018 Facebook post, he wrote about loving his secret girlfriend to death despite breaking up a couple of times. Asserting that his songs were about her, he asked his muse "not to be in the love and hip-hop" mind frame.
Age, Birthday & Nationality
Twenty-five years old Bleu was born in 1994. A native of Mobile, Alabama, he holds American nationality.
Rapper From America:- NBA YoungBoy Wiki: Age, Real Name, Baby Mama, Kids, Net Worth - All Revealed
On 4th April 2019, the Ice On My Baby rapper celebrated his 25th birthday. An Aries by Sun Sign, he celebrates his birthday on the same day as actress Jamie Lynn Spears and actor Robert Downey Jr.
With regards to family, Bleu has a brother, who introduced him to Hip-Hop.
Songs & Net Worth
Circa 2011, Bleu began actively participating in the Alabama rap scene. Two years later, he scored big with the mixtape, Hello World. The project featured a Drumma Boy-produced record called Go Head which earned airplay across the US.
Continuing in his trajectory, Bleu - working closely with Young Boss Entertainment - released a series of Investments mixtapes in 2013.
The Unappreciated hitmaker earned his industry credits for his collaborative effort with Boosie Badazz. The close working relationship eventually helped him land a recording deal with Badazz Music Syndicate, Boosie's Columbia Records-affiliated label.
Former Columbia Artist:- Jackie Evancho Boyfriend, Parents, Net Worth, Today
Streaming income from his viral songs constitutes Bleu's ever-so-growing net worth.