Entertainment
Is Zac Farro Dating Anyone? Has No Time For Girlfriend When Paramore is There?
"Paramore" is a household band and many people follow the band with all devotion. One of the key members of the band is the drummer, Zac Ferro, who first left the band; only to get reunited again.
Zac Ferro is someone who people love and respect a lot. But amidst the love of his fans and admirers, does he have a special one to call a girlfriend? Or is Paramore his only focus? Let us find out!
Does Zach Ferro Have A Girlfriend In His Life? Or Too Busy With His Band?
Zach Ferro does not prefer opening up about his love life and his personal life in the public. But we all know that he was once in a dating relationship with Emily Patty.
The two dated for a good amount of time before they decided to split. Not much about the tenure of their love and the demise of it was revealed, as this musician is strict when it comes to maintaining privacy.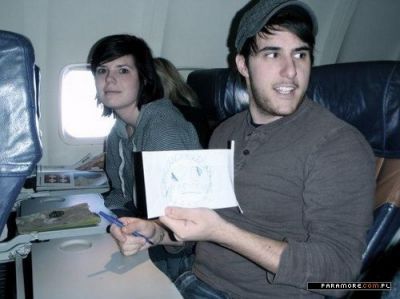 Caption: Zac Ferro and his former girlfriend, Emily Patty.
Photo Credit: whosdatedwho.com
Nevertheless, Zac gushed about his former lady love over on Twitter back in June 2012.
People wonder what the drummer has been up to in his dating life at present. However, he has not opened up about his current love life.
The situation makes people assume that he is single and is busy with his band, or perhaps, he is dating someone on the low key.
Let us wait and see if the drummer opens up about his love life in the time to come!
Zac Ferro: Leaving & Re-joining The Band:
It is 2017, and Zac Ferro is still with Paramore. But he was not always with them, as Zac along with his brother Josh Farro, left the band back in 2010.
A statement from the band was released when the brothers left the band.
"A couple of months ago, Josh and Zac let us know they would be leaving the band after our show in Orlando last Sunday"

"None of us were really shocked. For the last year it hasn't seemed as if they wanted to be around anymore."
They also added,
"We want Josh and Zac to do something that makes them happy and if that isn't here with us, then we support them finding happiness elsewhere."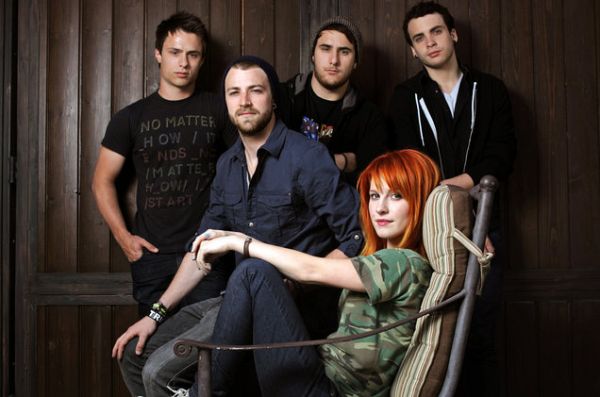 Caption: Josh Farro, Jeremy Davis, Zac Farro, Hayley Williams and Taylor York.
Photo Credit: billboard.com
Zac, however, had his reasons for quitting the band. He claimed that he did not leave the band because his brother did. In his own words,
"I love all those guys, and girl. I don't know if they think so highly of me, but I hope they think of me reasonably well. In my last year, I know I had a really bad attitude. Having said that, I think the way I left the band, I think that was good."
He continued,
"I apologised to them for being miserable and complaining. I don't think it'll be back to what I was, but I just wish them well. I never hated them, we disagree on a few things, but when I left, it wasn't an emotional decision, I really thought about it and I knew it was right."
But he never intended to return to the band. However, Zac and his brother eventually did.
As per reports in May 2017, the band got reunited again, and the Paramore's official website uploaded a picture of a T-shirt featuring a younger version of Zac Farror along with "I'm Back."
Zac also shared his reason for rejoining the band and even confessed how he felt when he left the band.
"I had this moment, after leaving the band, walking to my mailbox, and I had no identity anymore. I was just a person. It was kind of a freeing thing—the thing that I thought I wanted. But it was this really uncomfortable feeling. Not that I care about fame or being in a cool band. I've never cared about that in my whole life. But it was something we did. This is our occupation. We live and breathe music, and I was like, 'I don't have that anymore.'

When he [Taylor] asked that [to join the band again], I was taken back because I was so thankful and didn't expect that. It was also, on the flipside of that, it was a really heavy decision, in the first place, that I left. It was even just a rad thing that we were hanging out, and I was being able to play on the record, so I wanted to make a really smart and adult decision about it. I took a week. I already knew that I wanted to do it."
Now that Zac has rejoined the band, he shared that he would be able to spend time with his band mates Hayley and Taylor.
"I knew it then when we talked to you [Lowe] on the couch, I knew it when we first started, I know it now, I've obviously missed the six years I was out of it, but I've seen a lot of this—there was only one record that I didn't play on and that was self-titled—I saw a lot of it, and the thing that drew me back the most, and the most immediate yes, was getting to spend time with Hayley and Taylor everyday."
The fans were excited to see Zac, who stands over 1.77 meters in height, and his brother back in the band. Zac has earned several accolades and has also been a successful person in his career with his involvement with several bands.
That has helped his finances a great deal too, but he is yet to reveal the actual figure of his net worth.
What he is yet to reveal besides his net worth is the truth behind his weight loss. He seems a bit slimmer these days but has not opened up if he has undergone any weight loss procedure.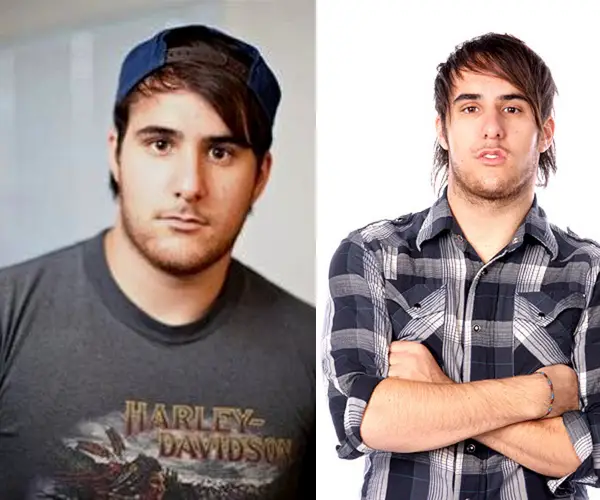 Caption: Zac Ferro then and now.
Photo Credit: liverampup.com
Maybe, he wants the people to focus on what he does in his life behind the drums, not on the personal front. 
And did you know, his bandmate Hayley recently split up with her long standing husband, Gilbert? 
Stay with us for the emerging updates on Zac Ferro!