Zachary Quinto is an American actor...He is best known for his role as Skylar on Heroes and, as Spock on Star Trek reboot in 2009...He was born in Pittsburgh, Pennsylvania, the USA on the 2nd of June 1977...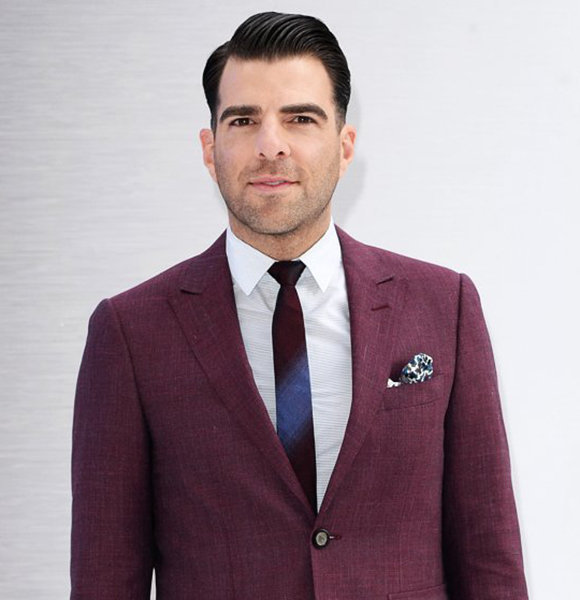 Zachary Quinto is an American actor. He is best known for his role as Gabriel Gray aka Skylar on the TV series Heroes.
Beyond TV shows, Zachary also dabbled on the big screens. His most notable appearance was certainly as Spock on StarTrek reboot in 2009. Other than that, he has been on Hitman: Agent 47 (2015), Snowden (2016), and numerous other projects.
Married? Husband Or Just Boyfriend?
After he was seen on the screen repeatedly playing dashing characters, he instantly became the eye candy for women. However, many became disappointed to know that Zachary plays for the other side.; he prefers men.
Gay British Actor:- Tom Basden Wife, Gay, Family, Net Worth
The actor came out as gay in October of the year 2011. He spoke up after a 14-year-old teen named, Jamey Rodemeyer committed suicide for being harassed over his sexuality.
Since he came out, the star has been pretty open about his relationships.
He dated a fellow actor, Jonathan Groff from 2012 till the spring of 2013. The same year he parted ways with Jonathan and got into a relationship with American model, actor, and painter, Miles McMillan.
The couple shared a beautiful bond. Zachary even moved in with his boyfriend to a New York City apartment in 2015. Interestingly, they shared all their romantic voyage through social media.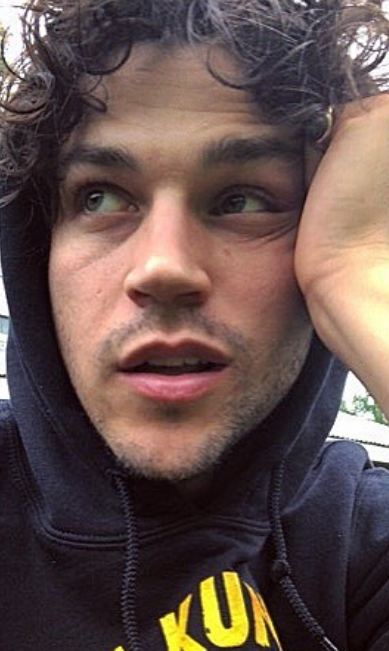 A Photo of Miles McMillan shared by Zachary Quinto on his birthday on 28th of June 2018 (Photo: Zachary Quinto's Instagram)
However, Zachary and Miles's relationship came to an end in 2019.
After six years of dating, the couple went their different ways. People were skeptic about the split at first but, when the two were spotted arriving at the Oscars without their partner by their side, everything became crystal clear.
Career In Hollywood, TV Shows & Movies
Zachary started with minor roles in TV shows. He was seen on Touched by an Angel, Charmed and Lizzie McGuire. His first recurring role was with the part of Adam Kaufman on the favorite show, 24 in 2003.
Afterward, he broadened his horizons and reached for more. The actor lent his talent on many TV shows throughout the years.
Recommended:- Milo Yiannopoulos Gay, Boyfriend, Affair
So, it's no surprise that he received awards like Gene Kelly Award for Best Supporting Actor in 1994, Tina Award for Best Actor in 2011, and Elliot Norton Award for Outstanding Ensemble in 2013.
On top of all, what embodies his success - more than the awards - is his net worth of $14 million.
Zachary Quinto Bio
Zachary John Quinto was born on the 2nd of June 1977 in Pittsburgh, Pennsylvania, USA. He was welcomed on the family of Margaret, and Joseph John Quinto. His dad worked as a barber while his mother was an office worker.
Although his nationality is American, he is of mixed ethnicity; he has a little bit of Italian-American and Irish-American heritage in him.
Moreover, the handsome stands tall with a height of 6 feet (1.85 m).
For siblings, he has a brother, Joe Quinto. The two brothers grew up only in the shadow of their mother as their father died of cancer when Zachary was just seven years of age.
Regarding his education, Zachary graduated in 1995 from Central Catholic High School. He then attended Carnegie Mellon University.