Entertainment
Zoila Chavez's Bio: Age, Net Worth, and Other Facts On The Retired Maid Who Served A Family For 18 Years
Zoila Chavez's Bio: Age, Net Worth, and Other Facts On The Retired Maid Who Served A Family For 18 Years Zoila Chavez who nearly spent two decades working as a housekeeper for the television personality, Jeff Lewis finally retired after rendering service for 18 years.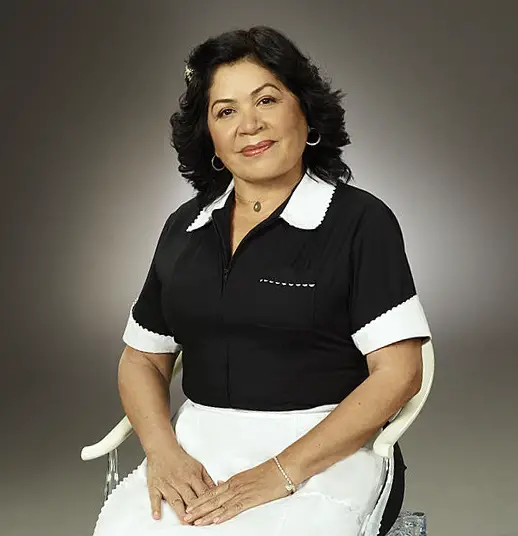 Zoila Chavez, who nearly spent two decades working as a housekeeper for the television personality Jeff Lewis, finally retired. The 68 years old gave 18 years of her life as a housemaid and has left the house owners with mixed emotions.
Lewis, in a phone interview with People, talked about the retirement, phrasing the situation to be "kind of rough." He expressed,
"I'm happy for her new life, but of course we were sad over here and we miss her."
Additionally, Jeff shared that Zoila was there to help them when Jeff had a baby with her partner of eight years, Gage Edward.
"Zoila retired about three months ago. She stayed the first six months we had the baby, which is amazing. You know, she's wanted to retire for two years now, and she's been with me for 18 years. I just begged her, begged her, begged her — 'Please stay. I need help with the baby. I need help with this transition.'  And she stayed as long as she could."
Well, what had to happen, happened. But Zoila Chavez, a savior for Jeff in rough times, deserves a little more recognition. 
A little bio surely is not enough, but here's everything that you should probably know of the housemaid who won thousands of hearts!
Zoila Chavez's Bio; Know Her a little Bit More!
Nicaraguan reality TV star Zoila Chavez, who appeared on the show 'Flipping Out,' was born on August 25, 1950, in Managua, Nicaragua and is 68 years of age. But focus hard on her age, because that is just a mere number for this hard working woman! But, there is a secret behind that ever glowing smile. 
Her journey as a TV star began as she came to New York after raising three of her children in 1998 and started working as a cleaner for Jeff Lewis. It was the same year Zoila managed to become the "Director of In-House Operations" for Lewis. At first, she was Jeff's weekly housekeeper, but later she began to frequently clean, securing the full-time job.
Now to those who follow the show, the obsessive, compulsive, and autocratic nature of Jeff is not a surprise. But Kudos to Zoila, who boldly dealt with him.
It must be her sassy attributes that were able to withstand Jeff work for Jeff for that long.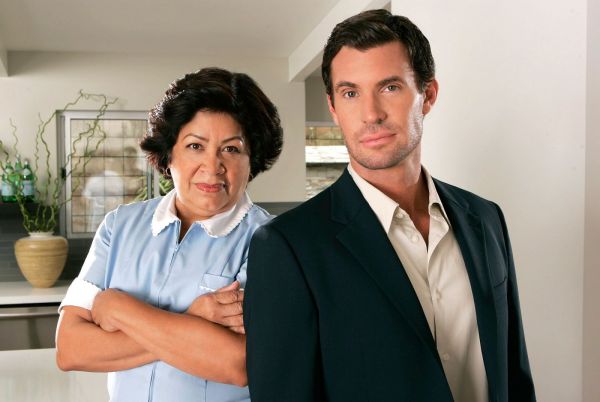 Caption: Jeff Lewis and his former maid Zoila Chavez
Photo Credit: People
Shifting lights from her professional career, Zoila is a divorced lady and has three daughters, and most of her family resides at where she was born- Nicaragua.
Moreover, as per Lewis's statement, Zoila is staying with her daughter in Koreatown after the retirement.
"Most of her family is in Nicaragua, so the first thing she did when she retired is she went to Nicaragua for five, six weeks, Now she's back and we're texting — she has a daughter who lives in Koreatown, so she's staying with her."
Many of you might have given a second thought about Zoila's looks, as she doesn't look old enough for her age. Well, the secret behind her age-defying looks is the plastic surgery that she underwent.
Jeff gave a little insight on the matter as well. He stated,
"Physically, after doing that kind of work for all of these years, it really takes its toll, She's 68 years old. She looks 10 years younger because I gave her all that plastic surgery."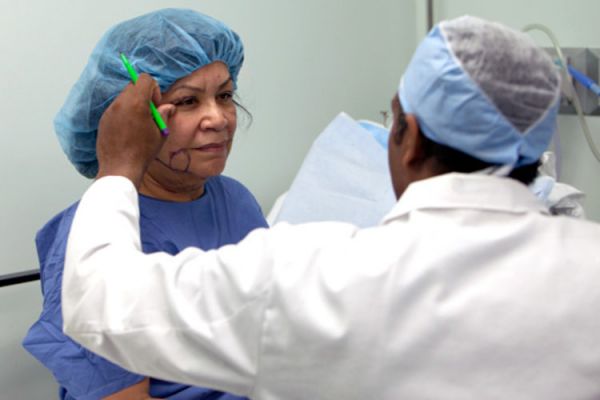 Caption: Zoila Chavez underwent several cosmetic procedures- a facelift, a neck lift, an eye lift, Botox and a chemical peel.
Photo Credit: Bravotv.com
Despite the disagreements they had in the house, both of them have things they thank each other for. Jeff thanked her for the service she gave and Zoila appreciates Jeff for the plastic surgery. She expressed her happiness as,
"I'm so happy I had my surgery and every day I say, "Thank you, Jeffrey Lewis."
Moving on, apart from Flipping out, Zoila has also been a part of 'Cheer Perfection' and 'Interior Therapy with Jeff Lewis.' We need to give it to Zoila for her hard-working nature; the result of which has helped her accumulate a net worth of $500 thousand.