LifeStyle
Best Healthy Lunch Ideas For Our Daily Life: Best for you and your Family
If your tummy and tongue ache for a delicious meal every day at your workplace, or if your family seeks refreshing lunch every day, but due to lack of ideas you are compelled to serve the same old dull lunch on your dining table or lunch box, then don't grieve, we are here to rescue you. We are here to save your money from food carts and save you from daily humiliation caused by serving same old plain lunch on the table.
Today, we bring you the best meal ideas for the beginner but passionate cook, who urge delicacy,
1. Broth and Asian Rice balls:
When the lunch is served, it's the eyes and nose that eats before mouth, so for the ones who take extra caution on presentation of their food; broth and Asian rice balls is one of the convenient food that is also good in flavors.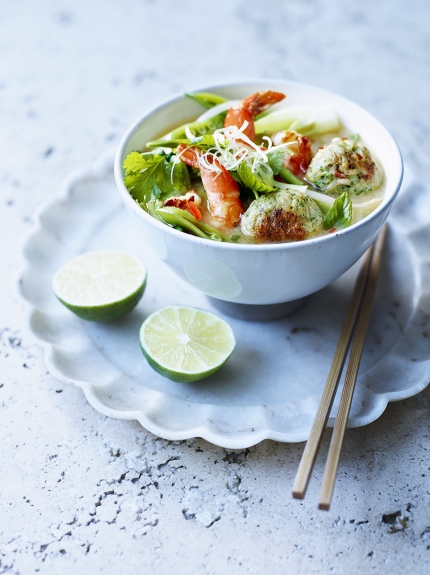 Caption: Taste the tangy Asian rice balls with broth.
Photo Credit:jamieoliver.com
The food is not only delicious to eat but is equally healthy and power packed; along with quick preparation time of only 45 minutes for the servings of four. With the combination of delicious chicken balls, broth, and vegetables, the food serves right for any age group and can also be given an extra chick look by adding a prawn or your favorite seasoning or herbs.
2.Baby Capers Pasta served with cheese:
Except for few people who dislike cheese, cheese pasta along with baby capers can serve right for filling the tummy of any individual with delicacy. With the preparation time of only 15 minutes, the lunch can be cooked and served with the exotic seasoning of Italian herbs, garnished with commonly available materials like coriander or parsley.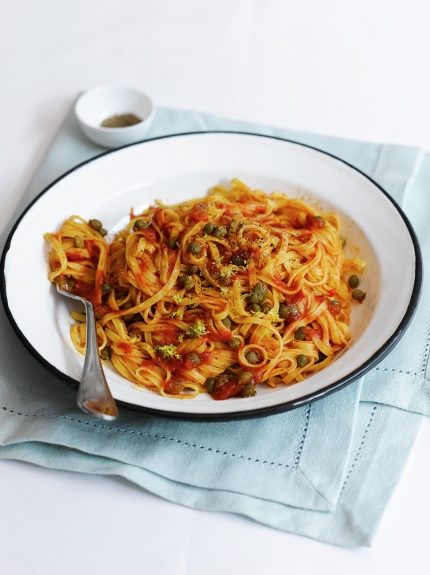 Caption: Tomato sauce, pasta filled in with capers.
Photo Credit:jamieoliver.com 
Moreover, for more tanginess in your pasta you can add your homemade red sauce for additional spiciness, or if you are white sauce pasta lover, you can just fill in your pasta with white sauce overloaded with parmesan cheese.
3. Fruity Custard salad:
With the summer approaching, a heavy lunch is a big No!No!. To enjoy the tenderness of summer, eating lightweight food is the super best. If you are a sweet tooth person, fruity custard salad is the best option to make your day Gaga by treating your taste bud with a new experience.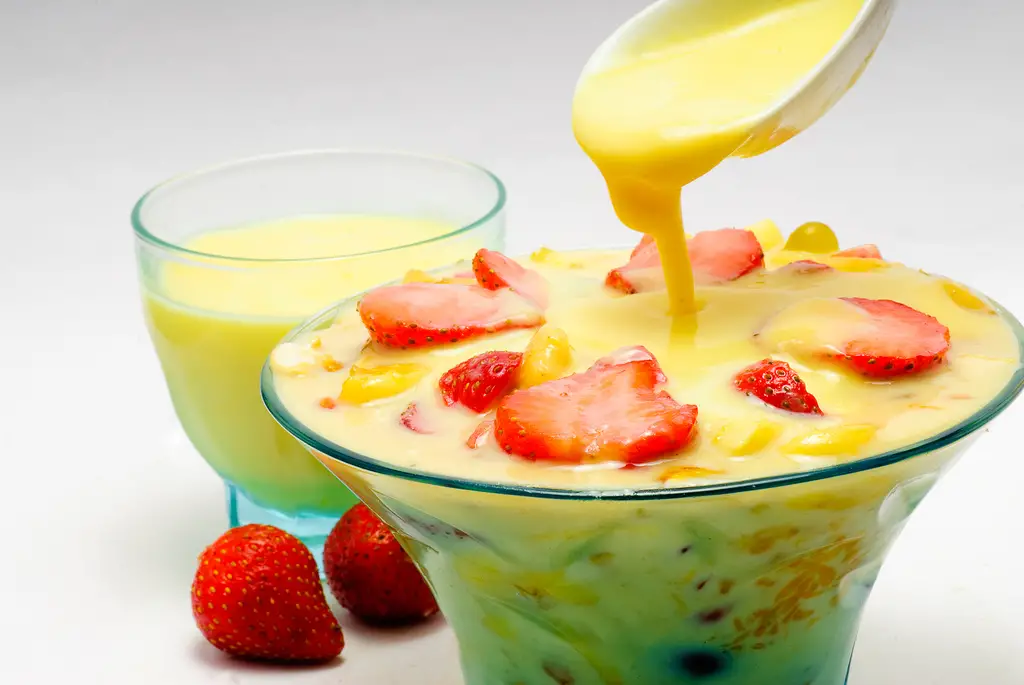 Caption: Smooth, silky custard garnished with seasonal fruits.
Photo Credit:healthyliving.com
With minimal effort, the mixture gets prepared within 15 minutes with the available seasonal fruits like watermelon, pomegranate, banana, orange, grapes or papaya. While preparing the custard, you will need custard powder, milk and dry fruits for additional enhancement of taste. Be sure to cool the custard first before pouring into the fruit platter for serving.
4. Tangy Indian Chat:
Filled with the Indian spices like dried mango powder, chili powder, chat masala and curd the dish of Indian Chat does not only look daunting but makes you eat every crumb remaining in the plate. This is suitable for workaholics who lack time even for lunch.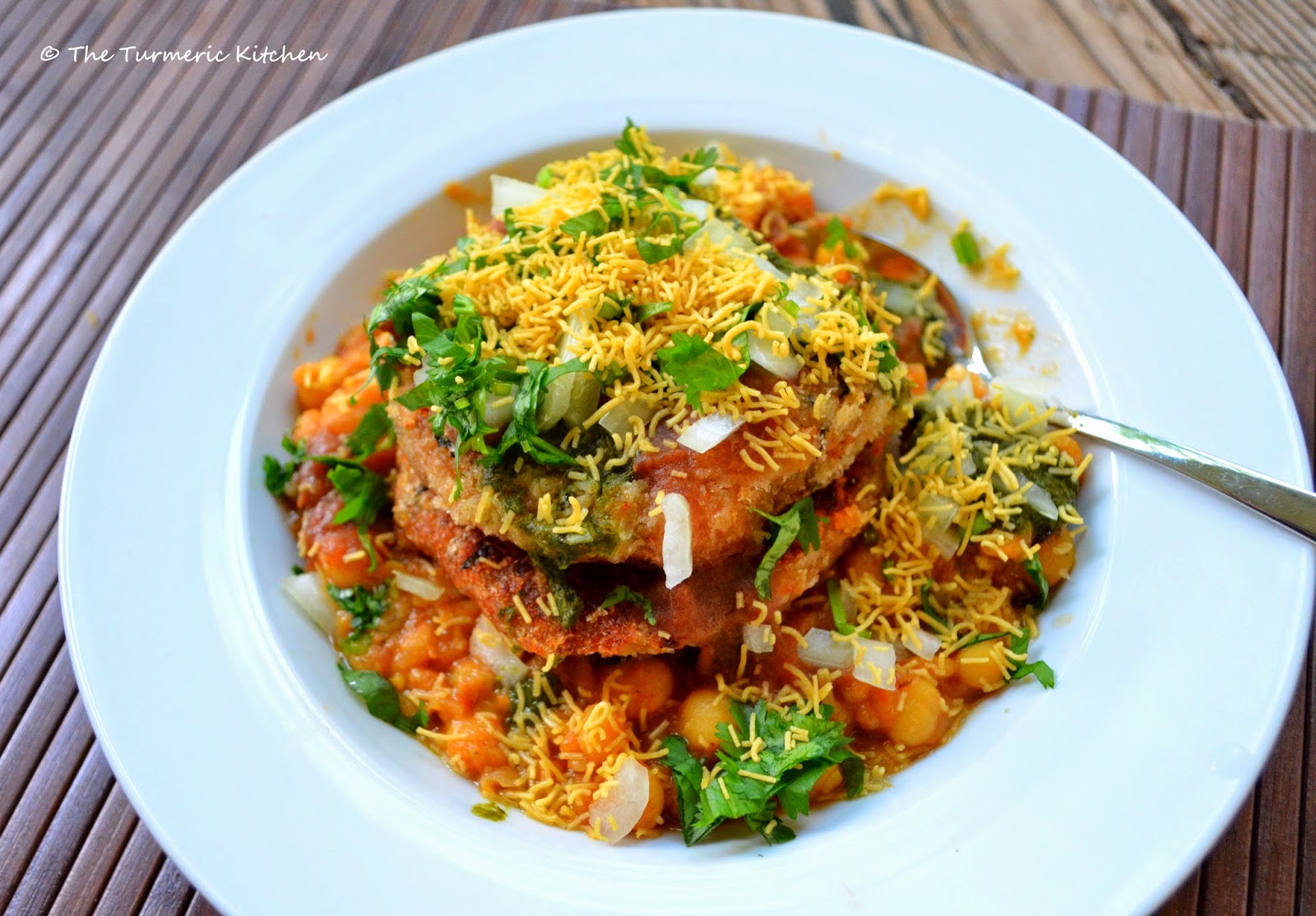 Caption: Chrispy aloo patties, covered with the wholesome fruits and veggies.
Photo Credit:foodrythms.com
What you need for preparing this refreshing food is 20 minutes; 10 minutes to make a deep fried potato patties, and 10 minutes for garnishing. For the garnishing purpose, you can add dry fruit, seasonal fruits like grapes or pomegranate, thinly sliced carrot and beetroot, cottage cheese, chili sauce and green sauce for additional spiciness. Trust me, not only your family members but your colleagues too will be fighting for a dig on your plate for the mouth watering food.
5.Lunch on with salad wrap:
The wrap is the easiest and the quickest fix for your growling tummy. Without much effort, the food can be prepared in the time span of 30 minutes and is seriously tasty with seasonal vegetables and firm fruit.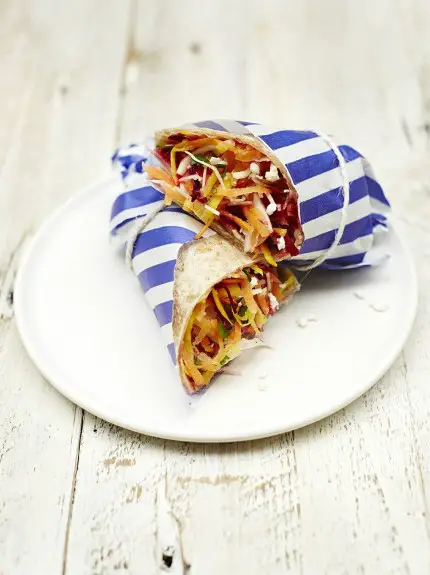 Caption: Rainbow on your plate, the wrap filled with seasonal fruits and veggies.
Photo Credit:jamieoliver.com
For the salad, you will need beetroots, carrots, cabbage, pear, mint, parsley, feta cheese, tortilla wrap and olive oil. Thinly slicing your vegetables and fruit is required for the seasoning and taste. While for the meat lovers, few cubes of roasted meat add a spark, while for veggies lover's cottage cheese can be included as a part of the wrap. The wrap is the favorite for adults, for kids and can be kept in your child's lunch box for school.
To remain healthy you should eat your breakfast like a king, lunch like a peasant and dinner like a student with a maxed out card. For the average lunch, you can create fusions giving it a contemporary or mouth watering taste, allowing yourself a portion of a treat during your lunch break. So, give a delightful treat to your family as well as yourself by making the delicious lunch delicacy. Bon appetite!