LifeStyle
Hip Hop Fashion 2019 | Top 10 Brands and Latest Trends
Fashion has always been a popular aesthetic expression of oneself. Over time, people have expressed themselves with lifestyle choices such as clothing, accessories, makeup, hairstyle, and footwear.
No matter what the era, everyone has had their fashion statement. Even now, when you decide to go outside or just want to choose regular apparel, your choices are heavily influenced by the current fashion trends. From vintage, casual, sexy, artsy, tomboy, to sophisticated, there are so many others you can choose from.
One such trend which is growing in popularity is the Hip Hop Fashion. A rising interest to many, the word hip-hop previously only co-related with music, but it has also been a subject of fashion for a pretty long time.
Its conception was made way early in the 1980s. Interestingly over the years, it has gained more potency and efficiency.
So what is this Hip-hop fashion, and what's its deep history and latest trends? Take a look to be updated on the latest in the fashion world.
Hip Hop Fashion 2019
In particular, hip hop took everyone by storm in the 1990s. Through music groups like Bones Thugs-n-Harmony and Boyz II Men, a specific influence had already spread among the people.
Eventually, people started idolizing rappers and soon grooved into their fashion senses.
Sharpen Your Mind:- Best Brain Teasers: Right Answers To These Questions Means You Are This...
Since then, year after year, many have tried to leave their unique mark in the world of hip-hop, hoping to dazzle others with their unique sense of fashion. This is how hip-hop has always transitioned.
Over the years, things may have gotten a bit different, but it is the roots of the 1990s that still dwell deep within the culture of Hip Hop fashion in 2019.
Latest Trends
What's the earliest and most recent in the world of hip hop? Ever since the genre's entry into the fashion industry, the style just keeps on adding. Anything that comes into the fashion statement's limelight can be considered to be its latest trends.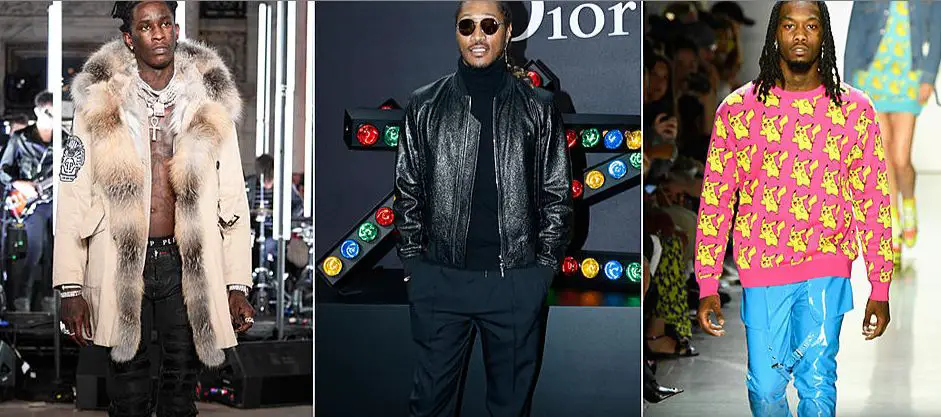 The trends of Hip Hop Fashion 2019 (Photo: xxlmag.com)
For example, Kangol Caps, Timberland Boots, Oversized White T-Shirts, Dungarees, anything with big, bold patterns, Denim, Premium American Sportswear, Starter Jackets & Caps, Paisley & Bandana Prints, Bucket Hats, Luxury Tracksuits, any Military Apparel, and Coogi Sweaters, are all what hip hop considers it to be the trend.
As for branding, anything as latest or old, it all depends upon the people.
Top 10 Hip Hop Brands
Creating a need for its fashion, Hip-Hop soon began to take the market. As of now, the places that do supply these items of clothing are plenty, but there are a few that have made the top rankings in the Hip-Hop Market in 2019.
More From Lifestyle:- What Is Dragon Fruit? Benefits, Side Effects & More
From the list, here are the ten brands where you can easily find the apparel suited for the Hip-Hop trends.
Polo  
Guess
Gucci
LRG
Akademiks
FUBU
Sean John
Tommy Hilfiger
Supreme
If you had ever wondered if the Hip-Hop fashion industry suited you more, visit any of the stores stated above, and you can find the answers for yourself.