LifeStyle
Tips To Choose Outfits For Your Body For Sexy Appearance
To look radiant and smart for 365 days of a year is a real tough job. With limited fund and changing body figure, you have to make yourself look best no matter whatever financial crisis you are going through or involved. People around you simply judge from your appearance and make the impression by looking from head to toe.
So girls, choosing outfits correctly and wearing it in a right form is imperative always to flatter people around you and keep your confidence high irrespective of what so ever height or weight you have. Today may be my styling tips would help you get a chic and sexy look.
1) Well Tailored Black Blazer
A well-tailored black blazer would perfectly fit your body no matter what shape your body is. You can wear the blazer in the formal occasion as well as for the unexpected events. You can pair the black blazer with an official shirt to give a formal look while it can still get paired with the colorful t-shirts.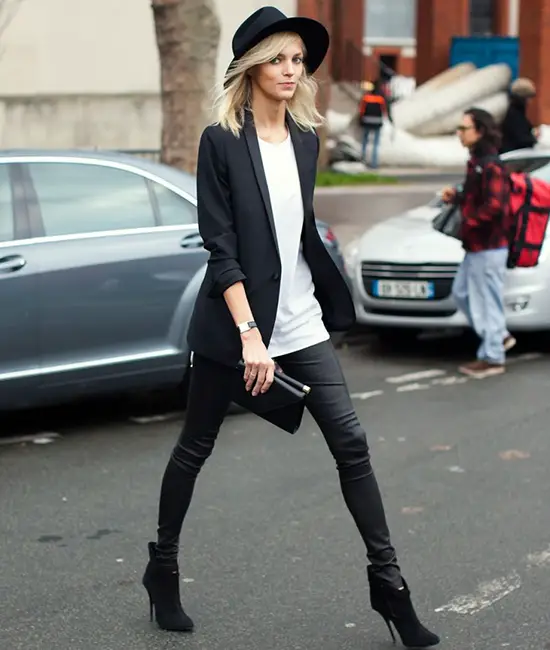 Photo Credit: fashiongum.com
The blazer gets well teamed with any casual dark jeans, a pair of stilettos or formal trouser and a pump. The combination can give you a perfect look irrespective of size and shape.
2) Bright Color Dress
If you are plump or skinny but have a fetish to wear a dress, then adding a bright, colorful dress to your wardrobe would enable to live your desire of wearing one and would also make you look beautiful.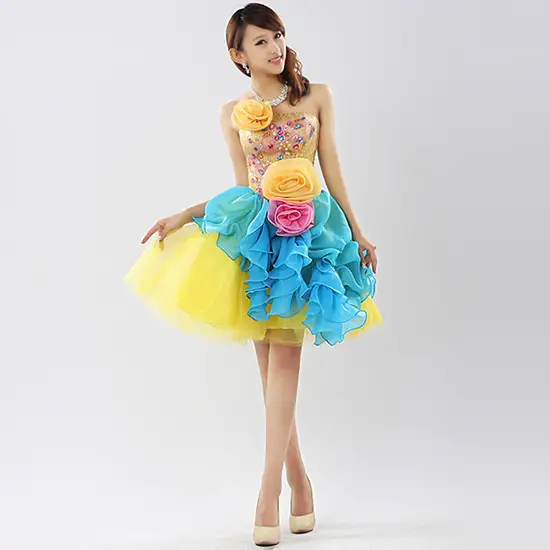 Photo Credit: simplydresses.com
While picking the color of the dress one must pick the perfect outfit with their skin tone. If you are dark in color, then go for colors like pastel and baby pink. Even black can go perfectly well and if you are dusky opt for colors that would reflect color and blend with your skin tone like nude, blue, orange or dark pink.
If you are slim, go for bodycon and if you are plump still go for a bodycon as the shape of the dress does not define you. What defines you is how well you carry those dress irrespective of what so ever figure you possess.
3) Pick Outfits That Flatter Your Curves
When I choose any pants what I search for is high waist pant. The high waist pants are just so perfect as it will help you to flaunt your curves and makes you appear sexy when paired with crop tops.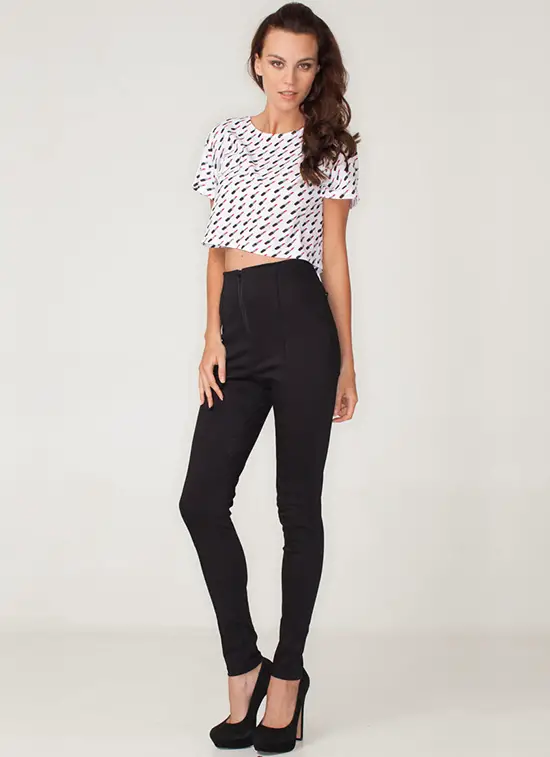 Photo Credit:motelrocks.com
But when picking the high waist trouser firstly check your comfort level and then go for the material of the trouser like cotton or rough jeans with a button or an elastic. If you have a fatty thigh than go for flare pants rather than body-hugging jeans as it would somehow manage to hide your healthy form giving you a moderate and sexy look. But if you are for a body hugging ones, then opt for the dark color trousers rather than light colors as it will somewhat try to hide the bulking section of your leg.
4) Pick Fabrics Which Are Airier
If you are too thin than a tight tee shirt would make you look like a hanger but if you are a bit healthy it would showcase your fats. So the best thing is to go for the open top which is not in contact with your body. When picking t-shirts, one must consider their body type and accordingly select it. If you have muscular arms than a sleeveless might look good on you but won't look attractive, so you should give a try for a quarter length, half sleeves or full sleeves.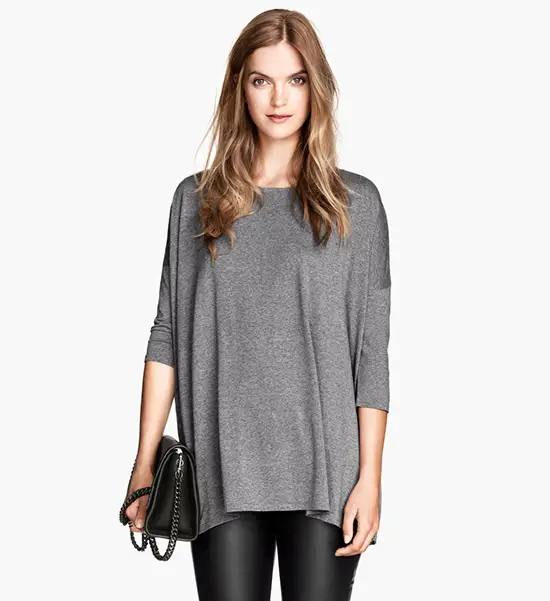 Photo Credit:wholesale7.com
If you have a well-toned arms than a sleeveless or even a tan top would look stylish on you. Adding accessories like a belt to your belly would make you look more flattering and attractive. The positive aspect of wearing a belt on your stomach would make you look fit and gorgeous.
5) Go For Heels, Not a 6 Inch Though
Good shoes make you walk in a good direction. Not only does it take you to an excellent pathway but also make you feel positive. Wearing heels make you feel confident and sexy from inside. Trust me, it makes you conquer the world and make you ready for any kinds of fits.
Photo Credit:pininterest.com
A heel should be a women's best friend. When teamed with a sexy bodycon dress you will look smoking hot, and when paired with formal you will look utterly mind blowing. Heels make you feel tall and think tall. A black heel or a nude heel would just compliment with any dress you have in your closet.
A girl looks beautiful in every clothes she wears but choosing a perfect would enhance her sexiness. She should always walk/ talk with confidence and pick a right outfit would not only increase their confidence but would also slay men around her.
So, girls go and make yourself comfortable by choosing the right outfit and remember that, uncomfortable clothes can be a huge disaster.