LifeStyle
Top 5 Awesome Summer Haircut For Women 2016
Right after the cold, gloomy winter and withered climate what we girls want is to throw all the dark clothes like a blazer, muffler, boots and go for light, airy flowery, colorful clothes accompanied by beautiful flats. Few changes in hairstyle are what girls personally want as well.
One can easily pick any wardrobe for summer but for a hair cut one must carefully choose which suits their face and makes them look hot, chic and ravishing during the entire season. The following are the guidelines for getting a fresh and trendy hair cut to give an entirely new look for the summer season.
1) Bob Haircut
Just when summer is here, you would not want to look like plain old Jane the entire season. If you have a long hair cut it off, don't worry its just a hair which will grow back after few months and imagine yourself with the mighty look which you will get.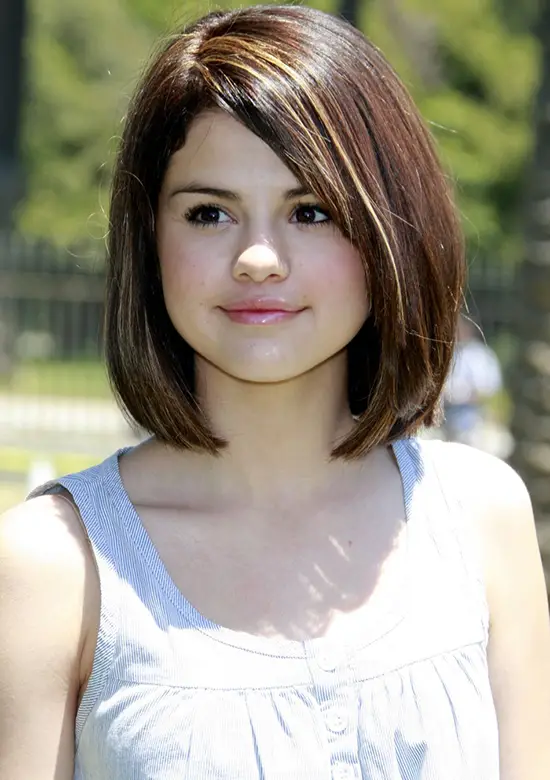 Photo Credit: prettydesigns.com
Bob cut is just a new style in the market. It is the hairstyle where the hair gets chopped in a straight manner around the head till the jaw level with a fringe on front. This style got opted by every Hollywood celebrities like Rihanna, Selena Gomez, and Anna Hathaway. Bob hair style is suitable for every kind of face from round to oval, and it is also appropriate for every kind of outfit you wear.
2) Long Layer Hair Cut
If you are afraid of chopping your hair short, then getting a layered haircut would be a perfect one for you to get a makeover for your hair as the haircut gets only confined to the length and volume. The illusionistic play cut in the amount and duration of the hair would give you a fresh look without having to lose a large volume of hair.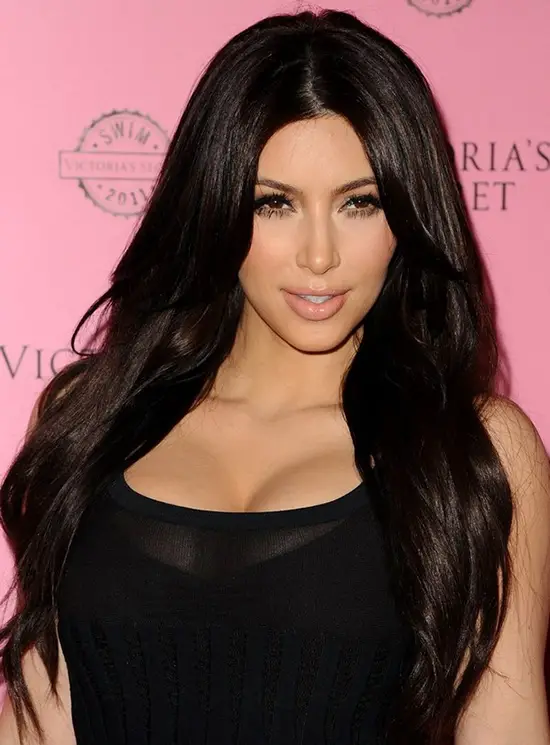 Photo Credit: pininterest.com
The layered cut can be teamed with funky hair color giving it more revealing look.The haircut looks adorable for any face structure including the heart shape to oval. Hollywood's favorite Kendall Jenner, Jennifer Aniston, Amanda Seyfried and Kim Kardashian are the famous celeb who had once tried the layered style. While the hair lovers can put on a bit of style and accordingly give textures to their hair for more coolness and poise.
3) Gypsy Shag Haircut
If you want to showcase the wild side of yourself than gypsy shag haircut is just so perfect for you. The retro based hair cut rolls the time machine to the hippie's era giving one the exceptional style statement. The gypsy shag hairstyle compromises the length of every layer of the hair giving it a rough look. If your hair is frizzy than Gypsy Shag cut would be the best hairstyle for you.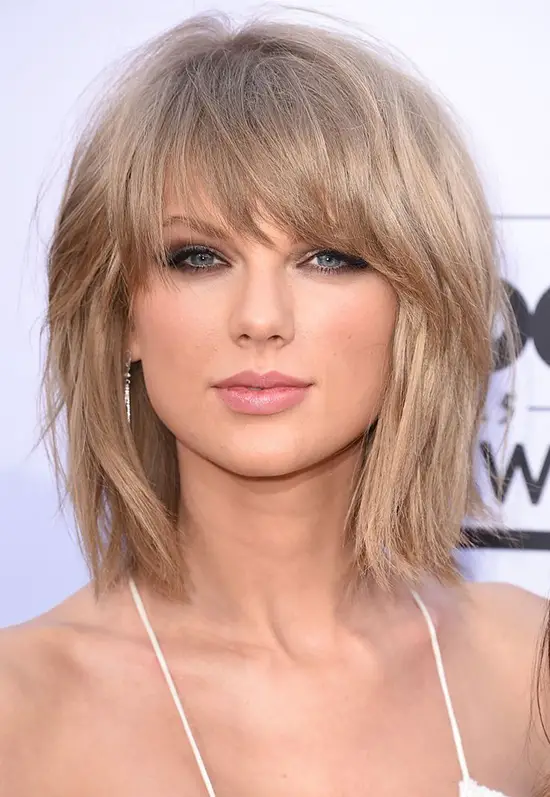 Photo Credit: pininterest.com
Singer Taylor Swift opted the gypsy style and created a new style statement for her followers. The swag look is suitable for all kind of facial shape and would give you a bang on a look. While one can even add colors like honey blonde, chestnut, blonde or get highlights on the hair strands to make a style statement of your own.
4) Breezy Bang
The fringe on your face never makes you look old. Be it a round, square or rectangle face, the edge cut looks perfect for any girls or ladies giving them more of fresh, cute and decent look. You can choose the fringes as per your choice and the facial structure.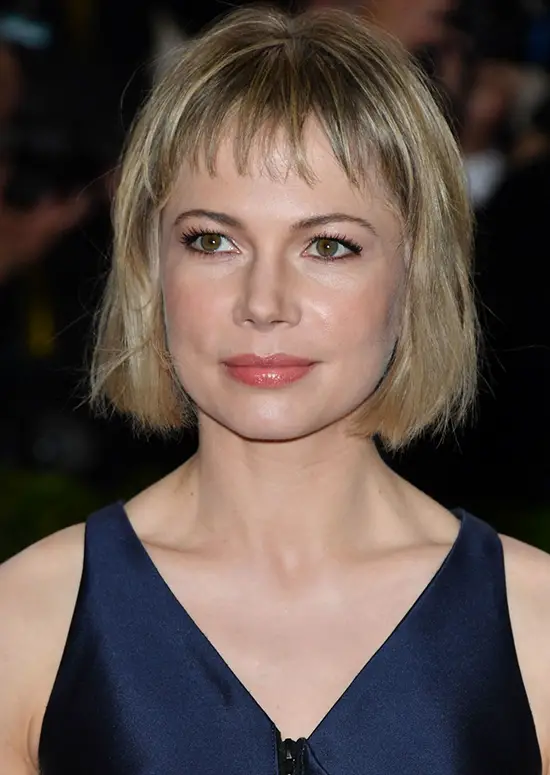 Photo Credit: refinery29.com
When opting for the fringes, one can go for the peek a boo style; side swept locks or a sweepy fringe. The fringe look can be paired up with the layered hair, bob cut, straight short hair or even for the short hair above your neck.
Singer Taylor Swift and Kim Kardashian gave a bang of fringe style in a long hair while Michelle Williams and Kimberly Caldwell introduced the trend of side swept breezy fringe bang.
5) Pixie Cut
Summer is a time of barfing climate where the scorching temperature makes you irritated, frustrated and seek for the more spacious area. While a long hair in this season can be a robust and can further lead to irritation and unmanageable. The pixie cut is one of the best hairstyles for the scorching season.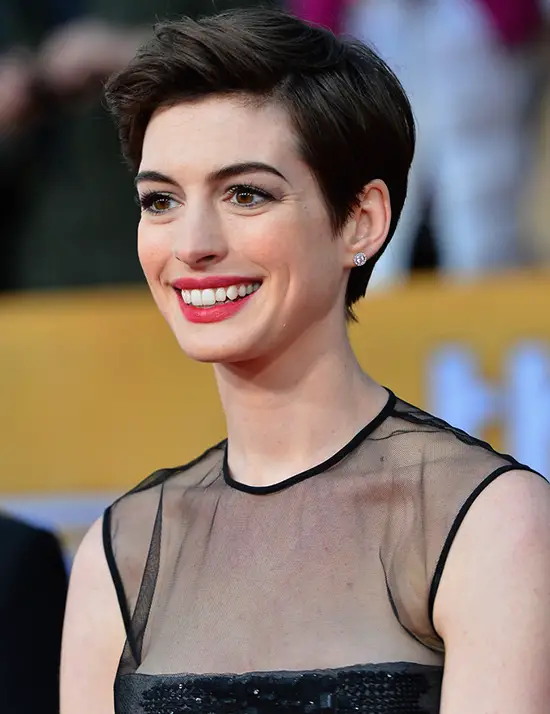 Photo Credit: pininterest.com
The pixie cut is generally as short haircuts on the back and side of the head with some added layer on top of the hair. It is one of the easily accessible hairstyles without having to give more time for its maintenance. The universally flattering cut gives one a bossy and confident look.
            Actress Scarlett Johansson, Lena Dunham, Julianne Hough give the pixie cut a green go for all the ladies. For the women, who want to get a new look                 can go for the style while one can also give a flattering look by adding few more highlights and color to the hair.
Keeping your hair in the same style check makes you a regular person filled with boredom. Thus, to make yourself more confident, you should do experiment with your looks. If you fail, it will be a lesson if you succeed you will be a style cracker in your girly gang, so girls go for the summer haircut.