Trending
Aden Stay, 40, Splits With Farrah Abraham,26! Week-Long Relationship Ends
Aden Stay, 40, Splits With Farrah Abraham,26! Week-Long Relationship Ends. Aden Stay, the Hollywood stuntmen has recently split from his girlfriend Farrah Abraham, the former teen star mom after a week-long relationship on 7 March 2018.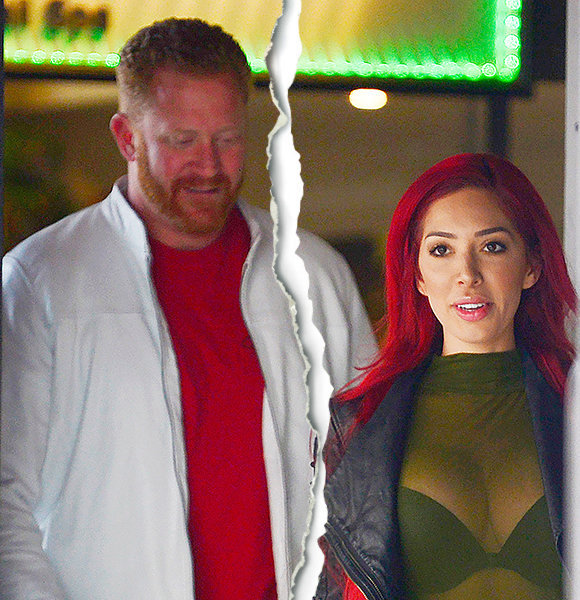 Quick Information
Gay

No

Eye Color

Black

Hair Color

Light Brown

Hair

Short

Weight

N/A

Height/ How Tall? 6' 5" (1.96 m)
Education

Business Management

College

University of Las Vegas

Net Worth

Not Disclosed

Date of Birth Jul 17, 1977
Ex-Girlfriend

Rebel Wilson (2017), Farrah Abraham (2018)

Divorce/Split

Not Yet

Relationship Status

Single

Daughter/s

Logan Stay, Madison Stay

Ethnicity/Race

White

Zodiac Sign

Cancer

Profession

Stunt Double, Actor

Nationality

American
Aden Stay, the Hollywood stuntmen has recently split from his girlfriend Farrah Abraham, the former teen star mom, after a week-long relationship on 7 March 2018.
The break up was announced by Farrah, who implied that Aden was in a romantic relationship with her only because of her fame and fortune. Farrah opened up about ending her relationship with Aden and confessed that she is currently focused entirely on her career in TV projects and upcoming films.
Farrah expressed to PEOPLE:
"I need to watch whom I date as many men target me for my success. I'm focused on work right now between TV and film projects," 
Adding to her break up statement, she talked about Aden who was previously linked with "Pitch Perfect" actress Rebel Wilson. Farrah shared her experience on the week-long relationship with the stuntman, Aden as:
 "I found it interesting what Rebel Wilson said in an interview about him and how similar mine was — it's showing and telling," 
However, Aden, at the age of 40, denied the implications made on him. Aden issued the statement following their break up which contradicts Farrah's implications. He said he was not in a relationship with Farrah for her fame and success and didn't even knew she was on a reality TV show,
"Our split had nothing to do with success. I have zero desire to be famous. I never even knew she was on a reality TV show that I've never even seen, or herd of. No offense to the show. 
Nevertheless, he does not share any hard feelings with her. He called her "a nice person."
"She's a nice person from what I got to know on the two dates we went on. But that's as far as it went. I think the whole thing got blown a little out of proportion because of her role on her show,"
Aden, as a gentleman, even wished good for her future while talking about his choice for the relationship. He even divulged that he would wait for the right one.
"I wish her success in whatever ventures she is going to do in the future. But as for me, I'm going to keep being a stuntman and keep making actors look there best. I'll be single till the right woman comes my way. And I know with a little help from the big man upstairs, that day will come. Mahalo for your time."
Moreover, Farrah, while wishing well for Aden, expressed her determination to not rush into any relationship, and do right for herself and her daughter. She said,
"I wish him well, but I'm not rushing into relationships and I like to take my time to do it right for myself and my daughter. Being the best parent I can be is my priority."
From their statements, it is clear that they parted ways in good terms!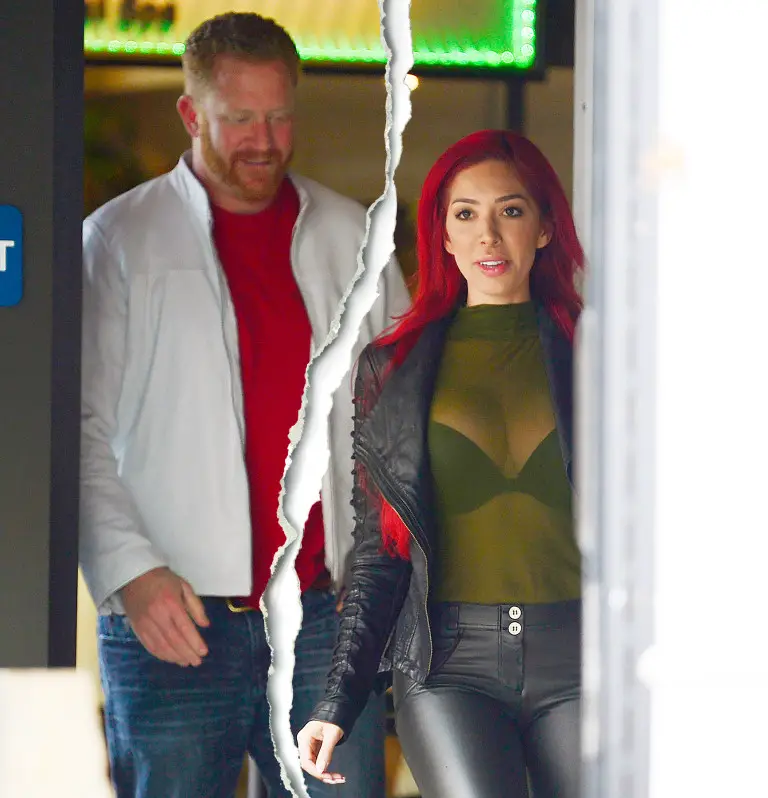 Aden Stay and his ex-girlfriend Farrah Abraham (Photo: usmagazine.com)
The duo announced their relationship only a week back on 1 March 2018. Aden was spotted enjoying a romantic lunch with Farrah a day before announcing their relationship to the media.
Just like the news of their break up, Farrah was the one to announce their relationship's initiation. Talking with E! News, she said, 
"Aden is smart, a great father, working in entertainment and films for over 15 years. We're a great team and power couple. I met him in Beverly Hills and literally had a feeling as soon as I saw him...this is my man!"
She added,
"I don't want to say too much but I know what love at first sight is and this is that. I can't believe I'm even saying this as I literally thought I'd never have that feeling about someone ever again after Sophia's father passed away."
Unfortunately, the two could not hit it off together. 
Previously, during March of 2017, Aden was linked with Pitch Perfect star Rebel Wilson which did not last long as well. Also, did you know, Aden was involved in a romantic relationship with a woman with whom he shares two daughters Logan and Madison?
The identity of the mother of his children, however, has not been revealed and also it is unknown if she was his wife or just a partner. 
Stay with us for the emerging updates on the life of Aden Stay!