News
No More Engaged! Carrie Ann Inaba Bails On What Could Have Been A Blessed Wedding With Partner
The Dancing with the Stars' Carrie Ann Inaba and her fiance, Robb Derringer has no relationship escalation in their stars!
People, through a source, confirmed that Carrie has quietly ended her engagement with 'General Hospital' alum Robb and the confirmation came up yesterday as the reality judge got spotted without her engagement ring.
While hosting an event for Olympic figure skater (and DWTS alum) Kristi Yamaguchi in Hawaii this weekend, Carrie made her appearance without the engagement ring on her finger, and the other notable thing was her companion.
The host of the event got accompanied by her mother, Patty Inaba instead of her former partner Robb, which apparently asserts that the two are no more in a common relationship.
However, the speculation on the split of the formerly engaged couple surfaced on September 7, the day when Carrie posted a cryptic Instagram post of a quote with prayer hands, butterfly and a broken-heart emojis.
Robb, 50, proposed Carrie, 49, with a ring by designer Jean Dousset on Saturday, the tenth of December last year at a secluded beach cove along the California coast. It was indeed the site of their first date.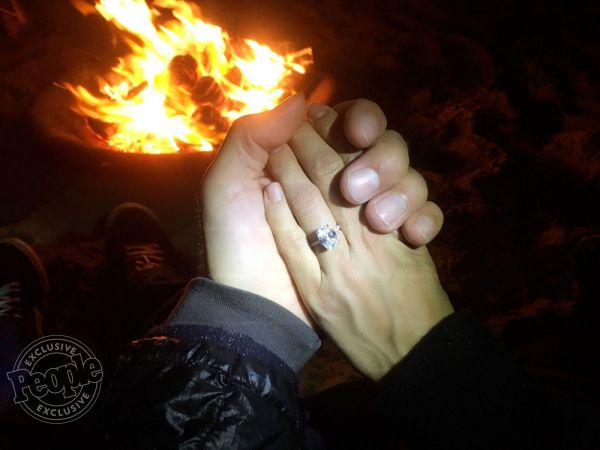 Caption: Carrie and Robb hand on hand on their special day.
Photo Credit: people.com
Carrie also spoke to People about the engagement and told how importance do Saturdays have in their life.
"Saturdays are special to us, because our first date was on a Saturday and we have celebrated with a toast, a visit to a beach, special date, a motorcycle adventure, or a road trip on every Saturday since."
She then added:
"So on Saturday, we returned to the place of our first date and got engaged at the same place we shared our spontaneous and magical first date."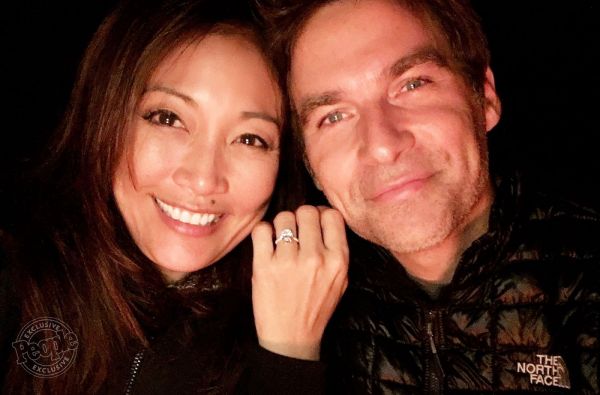 Caption: Carrie, flaunting her ring with her former fiance, Robb.
Photo Credit: people.com
Robb, who claims himself to be a better writer than a speaker, also took to paper to describe his feelings.
"I'm a better writer than a speaker so I chose to share my thoughts with Carrie in a letter expressing how much she meant to me, how much she had changed me, how much she had taught me in our time together thus far and what my hopes and dreams and intentions were for our future together."
He then explained how he did all those emotional stuff:
"I then got down on one knee under what I will always remember as the most serene and tranquil night sky I've ever seen and asked my beautiful girl if she would do me the honor of being my wife, to which she thankfully replied yes." 
The couple even seemed to have planned their Hawaii wedding earlier in August this year. Although the to-be-bride was yet to announce the date of marriage, she had a lot in her mind about the upcoming main event.
On the first of August, Carrie confronted The People and said:
"I've thought more about the wedding than the reception."
She then added:
"A wedding is sacred. It's a profound moment in one's life and we both want to focus more on the ceremony and make sure it represents our love and truth in a very intimate and special way."
Additionally, she mentioned that the wedding theme would certainly be an ocean.
"We both have an affinity for the ocean. We had our first date near the ocean, we got engaged near the ocean. The ocean will be a central theme in our wedding. And we're guessing and hoping for a sunset to remember."
Well, it's assuredly one of the worst endings of a relationship after having such beautiful escalation planning for the grand day!
Stay with us for the latest updates on Carrie Ann Inaba and Robb Derringer!