News
Chris Pine Is Dating! 'Star Trek' Actor Found A British Girlfriend
Chris Pine, who is mostly known for playing James T. Kirk in the Star Trek has been dating Annabelle Wallis, the British actress. The news broke out after the duo were photographed together at London's Heathrow Airport on 29th March.
The duo was trying to avoid the media hustle as Chris was witnessed walking few steps ahead of Annabelle in the airport, but despite that, the paparazzi managed to get a few shots.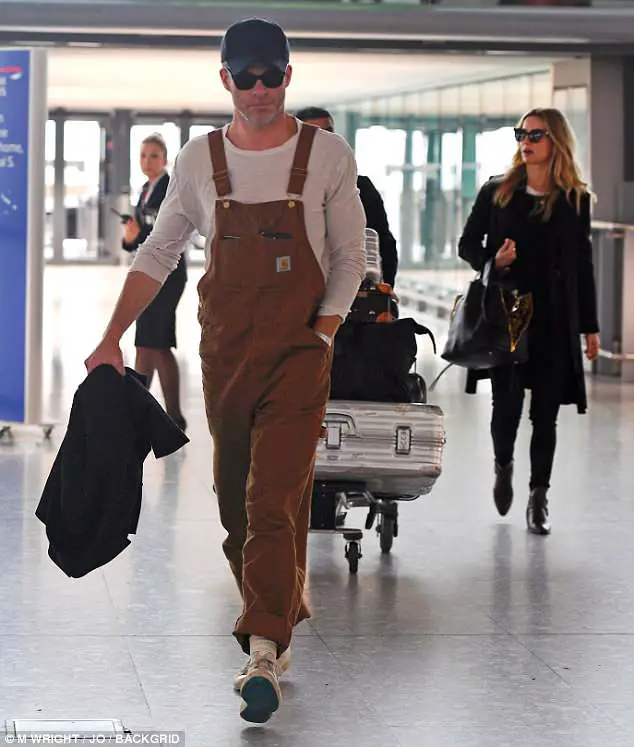 Chris Pine photographed with Annabelle Wallis  at London's Heathrow Airport (Photo: dailymail.co.uk)
Adding to their flying rumors of dating, the insider at US Weekly opened up about the relationship Chris shares with Annabelle. The source confirmed that Annabelle is Chris's girlfriend and she was seeing someone else while the two met. The source stated, 
"Chris and Annabelle are dating! She was seeing someone else when they met," 
Adding to it, the source also talked about their causal relationship in the beginning. The source explained how Chris tried to gain her love and attention away from the other guy towards him. The source added,  
"They kept it casual for the beginning. Chris was very attentive and wooed her to get her attention away from the other guy."
However, the actual details of how and where they met have not yet surfaced the media.
Despite the hustle, the duo has not confirmed officially about their relationship. Chris, who rarely talks publicly about his romantic relationship, tried his best to avoid the hustle of the media while trying his best in turning his girlfriend into a wife. 
The same source at the US Weekly even revealed about their vacation in Hawaii back in mid-March. 
Just like Chris, Annabelle does not prefer keeping her love life in the spotlight as well. Even though Annabelle shared a series of pictures on her Instagram of her vacation in Hawaii, she made sure to keep Chris away from the picture. There was neither mention of Chris in any of her post nor was he witnessed in any of her snaps.   
Talking about Chris' past relationships, he previously dated Íris Björk Jóhannesdóttir in 2014 and was temporarily linked to model Dominique Piek in 2013. On the other hand, Annabelle was involved with Coldplay's frontman Chris Martin.