News
Clifton Dassuncao, 30, Splits With Boyfriend Andy Cohen, 49! What Went Wrong?
Harvard graduate Clifton Dassuncao has called off his relationship with the Reality Talk Show Host, Andy Cohen. The talk-show host Andy revealed that he is 'Single again' after breaking-up with Clifton, whom he had been dating for three long years.
Andy, who previously described Clifton as the 'Brazilian Andy Samberg' because of his likeness to the Brooklyn Nine-Nine star, talked about his split in an interview with Entertainment Tonight. Andy confessed,
"Yes, I am single again."
Well, the reason behind their split remains a mystery, but despite being in a relationship with the famous personality, Clifton maintained a low-key love life, they were rarely even photographed together.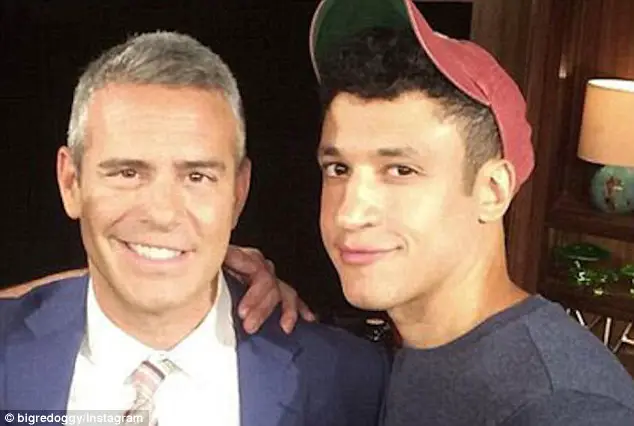 Clifton Dassuncao with Andy Cohen (Photo: dailymail.co.uk)
The former lovebirds met each other back in March 2015, when Andy attended the opening night of the AC2 Tour with pal Anderson Cooper in Boston. But the openly gay couple had started dating back in April after Clifton joined Andy on Barry Diller's $150 million yacht Eos for two Caribbean vacations for three months.
Andy, who enjoys a net worth of $ 15 million, had written about his dating relationship with Clifton in his 2016 memoir, "Superficial: More Adventures From the Andy Cohen Diaries." 
Right after parting the ways with the former love interest, the popular host, who's also got a job as an executive producer on The Real Housewives franchise, has revealed the quality that he's looking in his ideal partner. He quoted,
 "Someone who's very independent, someone who has their own thing going on. Maybe someone who's never seen The Real Housewives."
Clifton Dassuncao had also been travelling with his ex-boyfriend's famous friends, including Cooper, Live with Kelly's Kelly Ripa and her husband, Mark Consuelos, owner of the famed New York City Steakhouse The Palm Bruce Bozzi, and wealthy media executive Barry Diller and his fashion-designer wife, Diane von Fürstenberg.
Despite the age gap of 20 years, the 30 years old Clifton had a budding romance with the 50 years old host, Andy. The former couple had such an excellent relationship that even the host had a plan to start a family with Clifton. Unfortunately, Andy's wish just remained a wish after the end of their romantic affairs.